An ERP Specifically Designed for Professional Services Firms
Cloud Technologies Drive Innovation and Maximizing Results for Professional Services Firms
Your professional services firm's success depends on how effectively and efficiently you manage projects and serve customers. Yet, many professional services firms struggle with siloed business systems and disconnected technology that keeps them from achieving their goals. Your firm may be facing common challenges in this space, including optimizing staff utilization, predicting cash flow and resource demands, managing project regulatory compliance, and responding to ever-higher customer expectations.
Microsoft Dynamics 365 Buyer's Guide for Professional Services
This guide will provide an overview of the entire platform and answer questions about features, selection, purchasing, implementation and support of the Dynamics 365 suite of solutions.
Simplify Your Digital Journey
Cultivate Fresh Ideas and Innovation
Interact with Peers and Professional Services Experts
Realize Business Value Faster
The Industry Solution for Professional Service Firms
Successful, growth-oriented professional services firms use cloud solutions, including cloud ERP, explicitly designed for the professional services sector to better manage their business, provide increased value to their clients, and make faster, more informed decisions.
Professional services ERP solutions from Velosio capabilities include:
Project Accounting
Balance Capacity Against Demand
End-to-End Cloud-based Project Management
Time and Expense Tracking
Invoicing and Revenue Recognition
Advanced Project Forecasting
Customizable, Role-Based Dashboards
Finding the right ERP and supporting technology for Professional Services firms is critical. Using our industry and solution expertise, Velosio can ensure your business management solution is responsive to the unique business requirements of your professional services firm.
Our Clients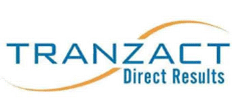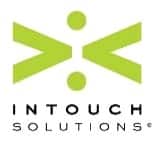 AXIO for Dynamics 365 FinanceDynamics 365 Business CentralDynamics 365 ERPDynamics 365 Finance and OperationsEnterprise Resource Planning (ERP)Project Centric Business