Migrates to all new
applications and cloud in
under 12 months.
Case Study
Embrace Modern Technology with 
Confidence.
For midmarket companies, Velosio is the cloud applications partner that clients trust to guide them to the right solutions quickly and transform their technology investments into competitive advantage.
Productivity
Tools
Licensing, development, training and support for productivity apps like Microsoft Office 365 and the Power Platform to boost efficiency, collaboration and innovation.
Flexible
Data Fabric
Midmarket businesses collect more data than ever. With the right data strategy, companies make better decisions with BI, Analytics, AI and more.
Analytics &
Automation
Automation, integration, analytics, BI and generative AI help midmarket clients to operate more efficiently, build client relationships and create competitive market advantage.
Industry
Solutions and Advisory
Velosio consultants are more than technologists. They're businesspeople, just like you. Their insights tune our IP and help our team to drive the best possible outcomes.
Simplifying Your Digital Journey
Our clients get plain language, proven data strategy, plenty of options and total transparency.
Sparking Innovation and Fresh Ideas
Bring your ideas to life with a team who understands the role technology can play to make your goals a reality.
Helping you Realize Business Value Faster
With a team of industry and technology experts on your side, you can streamline implementation and adoption of new solutions.
Experience,
Trust

and Partnership

Velosio brings 30+ years of experience helping companies modernize applications, simplify operations, and leverage their data to make better decisions. Our clients trust our consulting, software implementation, and support teams to reduce risk, empower innovation and create the foundation for reshaping the employee and client experience.
---
Inspire with Modern ERP, CRM and Industry Apps.
Say goodbye to simple transactional systems, and hello to flexible, scalable systems of engagement with reach across your entire business. Modernizing your core front and back-office systems not only provides more efficient operations and improved visibility but creates a platform for innovation to support your unique go to market strategy.
Public Affairs Leader Gains
Visibility with Dynamics 365
Read the case study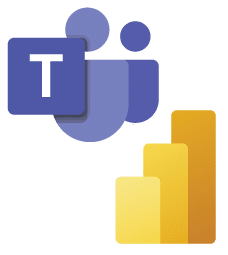 Unleash

Your Team's Potential.

From Microsoft 365 to the Power Platform, modern cloud apps are one of the best ways to boost productivity, collaboration, and innovation in your organization.

Create a thriving culture where your team can access critical financial, sales, service and project data from anywhere enabling more flexibly and efficiency, and to collaborate seamlessly with colleagues and partners.
---
Realize Value Faster.
We understand that time-to-value is critical for midmarket companies. Our experienced consultants and industry experts leverage proven methodologies, best practices and proprietary toolsets to streamline implementation and adoption of technology solutions.
AtriCure Builds a Unique Medical Device Management Solution With D365 Field Service
Read the case study
Turn Your Business Data into
Your Superpower
Velosio clients make better decisions by leveraging insights from cloud-based data analytics and business intelligence tools.
Our Data experts help to create a high-value data fabric that allows our clients to gather, analyze, and visualize data in real-time, providing them with valuable insights into their operations and performance.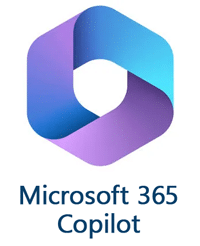 ---
Enlist Your
Dream Team.
Velosio consultants are more than technologists. They're businesspeople, just like you. We hire industry experts that understand your business model and have worked with other companies like yours to provide process guidance, best practices and speak the language of your industry.

Midwest Industrial Supply Improves Inventory Accuracy, Boosts Productivity with Dynamics 365
Read the case study
Choose a Partner that You Can
Trust.
Velosio has been in business for over 30 years and we've learned one thing for certain: Our clients come to us with projects, but it is delivering value over the long-term that makes a relationship equitable for both parties.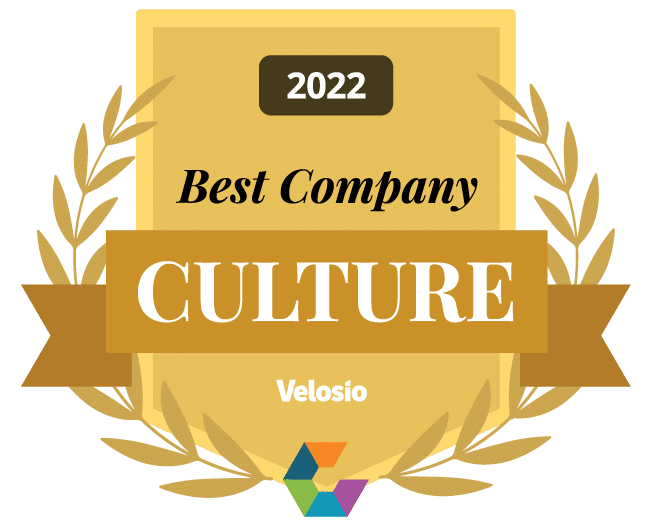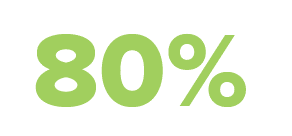 Velosio is known for implementing quickly, but we're also known for building trusted relationships that last for decades. Over 80% of our business comes from client and partner referrals. That doesn't happen without building the right support structure, advisory framework and ultimate outcomes.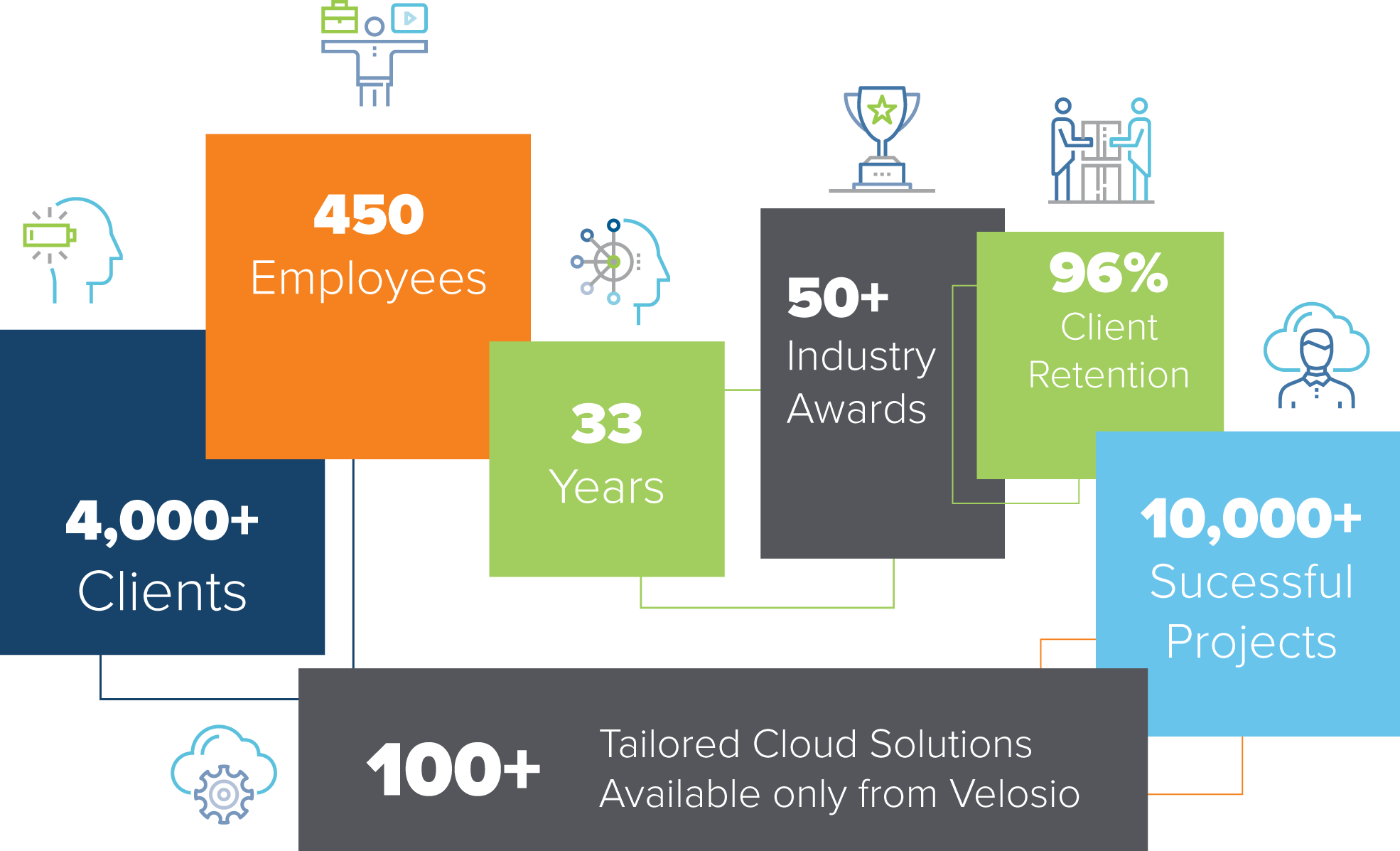 Your Career Matters
"Velosio is probably the best organization I've ever worked for. I'm growing professionally, I love the people I work with and the leadership team makes work/life balance a priority."
— 6-Year Senior Consultant – Velosio
Ready to take action?
Talk to us about how Velosio can help you realize business value faster with end-to-end solutions and cloud services.