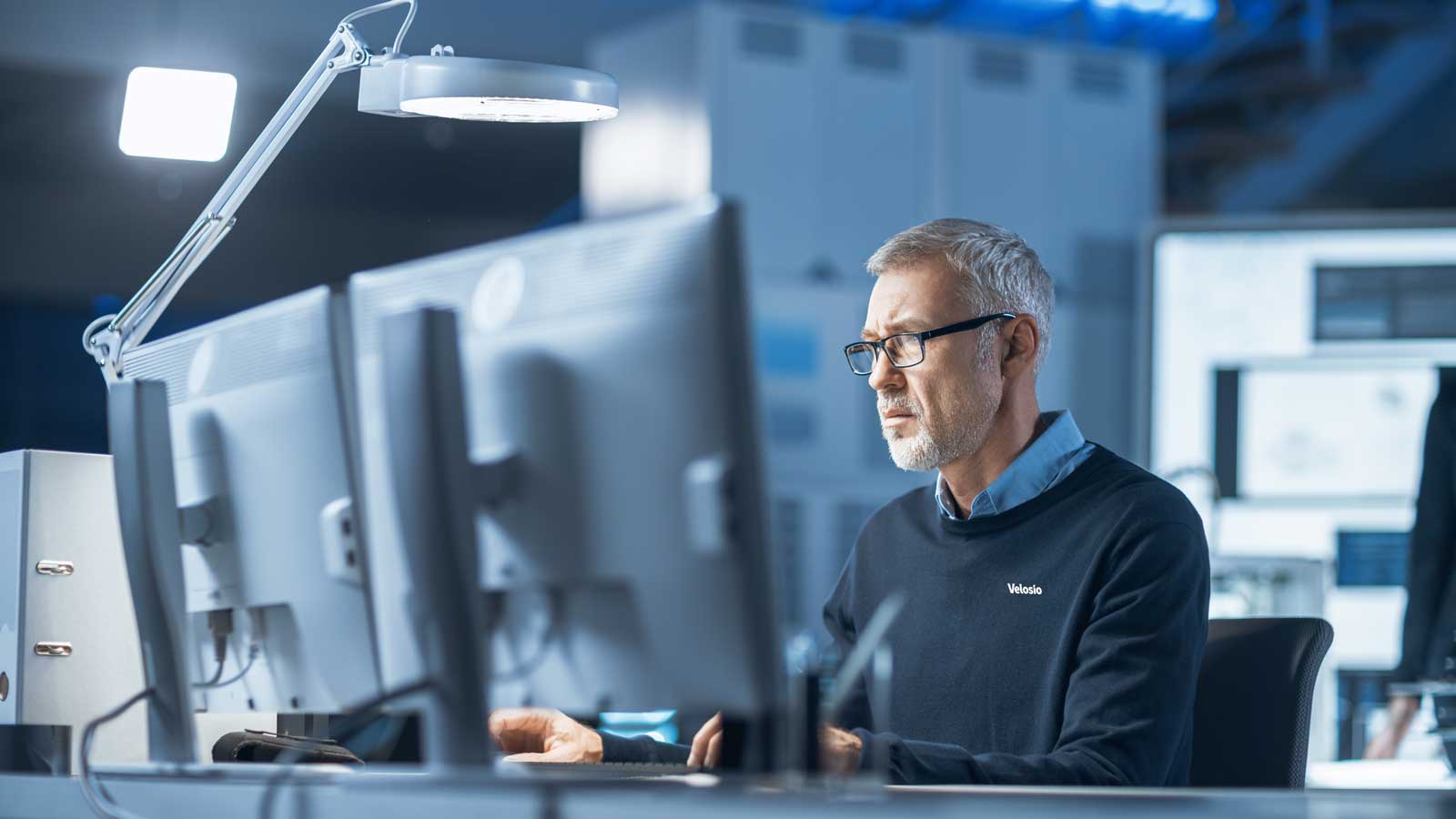 Microsoft 365 Managed Services
Make the Most of Your Microsoft 365 Investment
Missed Aspire22? - Not to worry! You can now access every session on-demand. Register now to unlock this exclusive content.
We take the complexity out of deploying and managing Office 365 to simplify your journey and help you to realize value faster.
Microsoft 365 (previously Office 365) is one of the most powerful tools in your arsenal, but even the most intuitive cloud solutions require well-executed management and support. Velosio provides comprehensive services to help you maximize the value of Microsoft 365, including management of licensing, security, email and other core systems.  Our 24×7 helpdesk will ensure a fantastic user experience and rapid adoption across the company.

Expertise
Dedicated Microsoft Office User and Administration Experts
Microsoft 365 is a lot more than email and office productivity.  Expecting your in-house IT department to provide expertise across the entire Microsoft 365 platform may be unrealistic or cost-prohibitive for most companies.

Support
Always Available and Ready When You Are
Our Microsoft 365 managed services call center has a dedicated team of Office 365 specialists available 24 x 7 x 365 to handle administrative and user support activities.  With over 4,000 Microsoft clients and over 350 team members, the expertise you need is at your fingertips .

Licensing
Comprehensive Licensing Management and Compliance
Purchase Office 365 or Microsoft 365 licenses from Velosio or bring your own from your existing Microsoft Enterprise Agreement. Our experts can help you pick the right plan for your business and manage the health of your contract as your organization evolves.


Empowering Innovation
Microsoft 365 Business offers a single, integrated technology solution designed for growing businesses. It empowers your employees to communicate, collaborate and do amazing work, and protects your data without bogging you down with complex IT management or expensive on-premises equipment.
Simplify your Digital Journey and Gain Access to Expertise
Why should you outsource your Office 365 support, licensing and maintenance?
Experience – Our team works directly with Microsoft, Microsoft Partners and over 4,000 clients to provide training and support to their community across a number of Microsoft products.
Focus – In today's digital world, companies rely more heavily on technology than ever before. Your IT organization can be most effective when their time is spent moving new initiatives forward, listening to employees and pursuing new ways to innovate. Our team can keep the foundation strong and be there for daily support and training.
Cost Savings – The time and resources required to manage the Office 365 platform for a mid-sized or large organization are not consistent from day to day. Migrations, updates and new rollouts can require resource spike not easily managed by internal IT staff. Growing your team to support the ups and downs can increase annual IT human resource needs by 50% or more.
End User Productivity – Downtime for users can be a significant impact to the business. Resolving issues quickly, and more importantly managing to avoid downtime, can be the difference between success and failure.
Security and Compliance – Most companies have zero tolerance for security breaches, data leaks and even licensing errors. Our team has been trained to spot potential threats and to provide end-user training to avoid issues before they happen.

Making Sound Decisions About the Cloud
Is a cloud strategy right for your business?  If so, when? Technology decisions today are more than technology decisions.
Learn about the economics of migrating to the cloud.  Resource management, business agility, flexibility for growth, operational costs, financial accounting and company valuation are all considerations that will be explored.