Dynamics 365 Business Central
Streamline business processes
Connect your data
Start and grow easily
Microsoft Dynamics 365 Business Central Cloud-based Accounting Software for Small and Medium Businesses
Microsoft Dynamics 365 Business Central is a single, cloud-based business management software solution that provides the security, mobility, and flexibility your business needs to thrive in a digital world. This cloud ERP software that helps small and medium-sized businesses (SMB) grow by managing their financials and operations. With a Dynamics 365 Business Central implementation you can connect finance, sales, service and operations to make integrated management of these functions faster and easier.
Whether you are interested in upgrading from a legacy on-premise ERP solution or have outgrown your current accounting software, Dynamics 365 Business Central is the cloud based business management software for small and medium businesses.
Get an end-to-end view of your business

Turn your multiple disconnected systems into one that lets you increase financial visibility, improve forecast accuracy and maintain security
Sell smarter and improve service

Connect sales, services, finance and business operations for more transparency and better collaboration throughout the organization
Guide employees to optimal outcomes

Integrate with Office 365 and give the same user experience across Windows, Android or iOS devices for mobile access anytime, anywhere
Make more informed, quicker decisions

Gain complete visibility into your business with real-time, connected data so you can optimize resources, lower costs and plan strategically
Discover how you can connect your business with Dynamics 365 cloud ERP for SMB
Download our eBook to learn the 21 Day-to-Day Decisions You Can Make Fast, Smarter, and more Confidently with Dynamics 365 Business Central.
Key Dynamics 365 Business Central Features
Dynamics 365 Business Central Demonstration
SMB's are more interested than ever in how to harness the power of cloud-based business applications to support their growing business. Modernize your technology platform with Velosio by moving to the cloud to gain overall system efficiency and enable your teams to stay connected to the data they need to meet customer demands from virtually anywhere. Click here to tour Microsoft Dynamics 365 Business Central now or you can join an upcoming live presentation.
Solve Your Toughest Business Challenges in the Cloud
In the future, success will be defined by your ability to embrace digital transformation, so you can focus on enhancing your operations, empowering connections with customers and driving business growth. There has never been a better time than now to adopt a cloud-based business management software solution. With a cloud solution, you can take advantage of next generation tools that help you integrate business practices, make more informed decisions quickly, and scale and grow easily.
More computing power with lower TCO
Improved collaboration with mobile capabilities
Security you can rely on with confidence
Better decision-making with real-time data
Achieve new levels in your business today for a more profitable tomorrow
Streamline your processes, make smarter decisions, and accelerate growth with Dynamics 365 Business Central—comprehensive, cloud based business management software designed to run your entire business with a single solution.
Connect your business
Dynamics 365 Business Central is a cloud ERP for SMB that's connecting people and processes like never before. From day one, it makes managing your financials, sales, service, and operations easier and faster.
Make smarter business decisions
Turn your multiple disconnected systems into one. Boost efficiency with automated tasks and workflows—all from within familiar Microsoft Office tools like Outlook 365. Get complete visibility into your business and make better decisions, with built in business intelligence when and where you need it.
Start and grow easily
With your business running in the cloud, it's easy to change and adapt at your own pace without IT. Start with the features and functionality you need, quickly and easily, then be ready for growth, all within Dynamics 365 Business Central.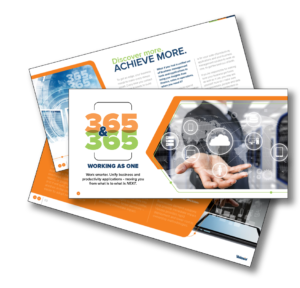 Office 365 + Dynamics 365 Business Central
Unify business and productivity applications – moving you from what is to what is NEXT.
Download the eBook to learn how you can achieve more.
Fast-track Your Digital Journey with a Partner Committed to Your Success
Companies throughout North America rely on Velosio to move to what's next on their digital journey. Our momentum, expertise and insight combine to create a menu of offerings that empower you to use technology to transform your business with confidence.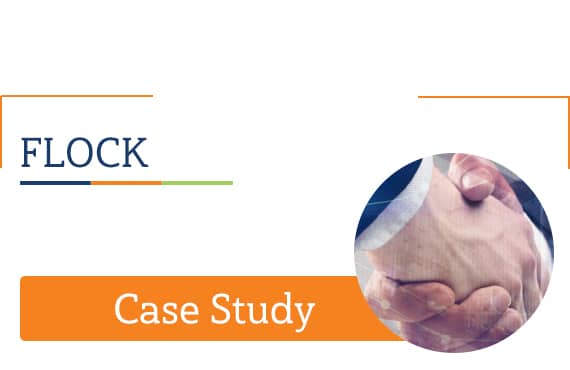 FLOCK Specialty Finance Secures Business with Dynamics 365 Business Central Implementation
FLOCK Specialty Finance was outgrowing QuickBooks for financial management and received pressure from potential investors to manage portfolios with a more robust, secure, cloud based business...
Read the Case Study
Manage Project Performance with Modern Analytics
Is lack of visibility into real-time project status putting you at risk? Are low utilization rates and cost overruns impacting your profitability? What if you had...
LEARN MORE
Position Your Payroll Team for Success in 2020 with Integrated Payroll for Microsoft Dynamics 365 Business Central
The first quarter of the year is often the busiest time of the year for payroll teams everywhere. Year-end data must be collected and reported and,...
LEARN MORE