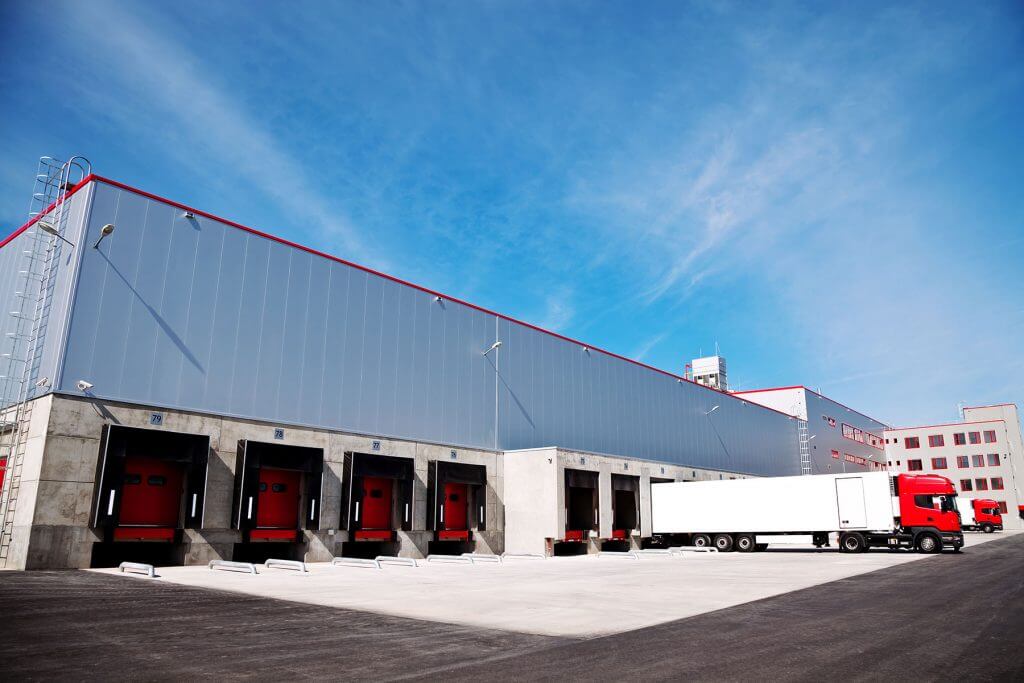 Improve Your Competitive Margin with Modern Distribution Software
Missed Aspire22? - Not to worry! You can now access every session on-demand. Register now to unlock this exclusive content.
Distribution Management Software for Businesses and Supply Chain Management of Any Size
The right technology can be the difference between profitability and disappointment. Today's distributor needs to balance supply with demand, deal with real-time price changes and deliver flawlessly — all while maintaining margins.  Velosio has helped thousands of distributors to re-think processes and implement Microsoft cloud ERP and supply chain technology with up to the minute analytics. We're proud to say that our expertise in distribution and knowledge of the Microsoft platform has earned our team recognition as the 2021 Dynamics 365 Business Central US Partner of the Year.

Comprehensive Features for the Modern Distributor
AXIO Distribution for Dynamics 365 Finance
AXIO for Distribution is an advanced framework for Microsoft Dynamics 365 Finance from Velosio. Clients receive all the same financial enhancements you'll find in AXIO core. But–we've also developed ways to import data and integrate Dynamics 365 for Finance with the distribution modules you use to manage production, logistics, and the rest of the supply chain.
Unlike traditional ERP and distribution projects, we start with a functioning financial system and from there, apply Agile development principles and best practices from 2000+ deployments to rapidly adapt the system around your unique needs. Learn More.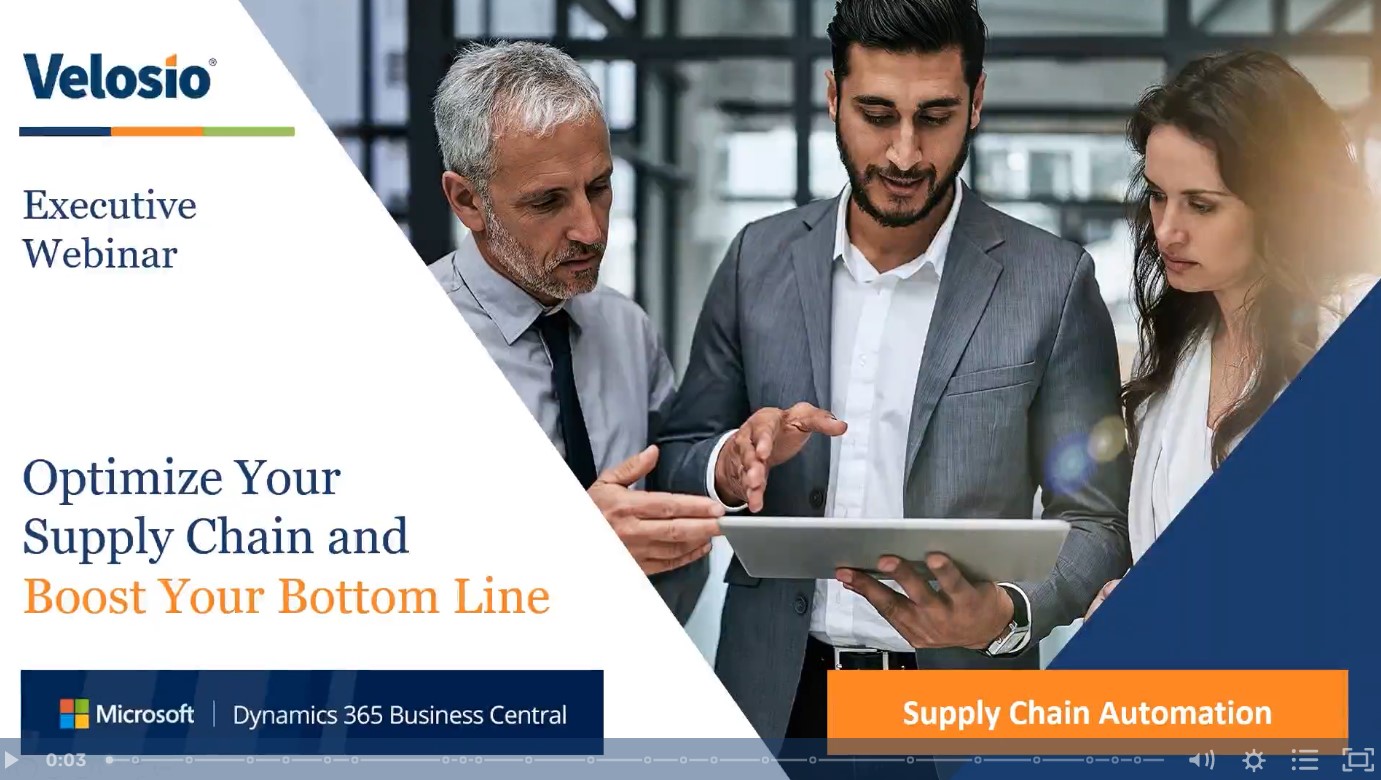 Supply Chain Automation for Dynamics 365 Business Central
Leading wholesale distributors are turning to modern cloud ERP and technology to gain a competitive edge. They are implementing optimized processes that can control costs and boost profits. Watch this presentation on supply chain automation that highlights how you can optimize your inventory management and business processes to improve supplier and customer service.
A Faster Path to Value
If speed is of the essence, you may want to explore a "Velosio Express" implementation, where our team can help you to reduce deployment risk and accelerate your time to value.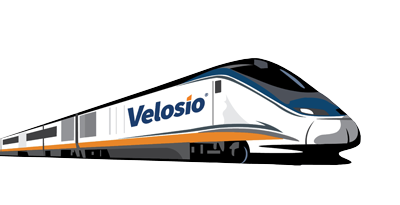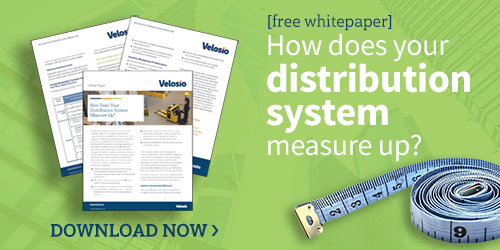 Learn about Connected Distribution
Velosio provides distribution management software with modern technology integrating processes, streamlining information flows, and providing easy access to the information required for confident decision-making and operational improvement.
Are You a Modern Distributor?
The rapidly changing distribution landscape has given rise to a new class of distributors that can navigate complex supply chain networks, satisfy their customers and optimize their profits with the right distribution management software. Read on to learn about the key characteristics of a modern distributor, and see how your distribution solution stacks up.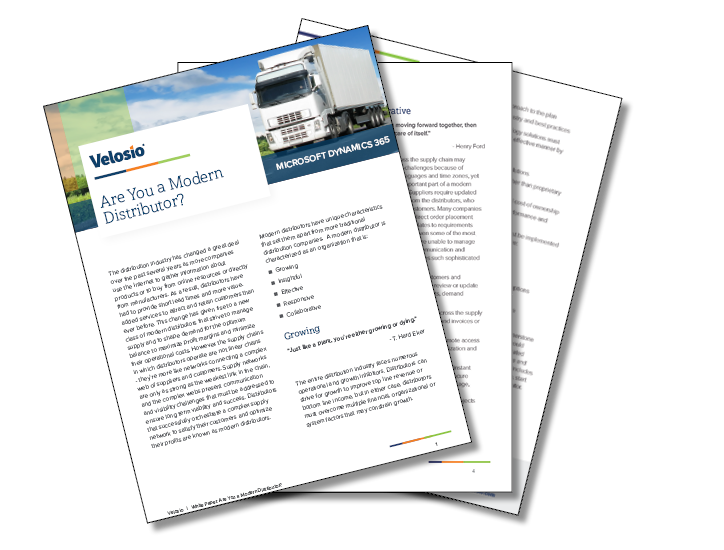 3-Minute Highlights Video
For today's distributors ready to modernize operations, there is no better path to the cloud and positive outcomes.  Watch and listen to experts share how Dynamics 365 Business Central can improve your distribution management capabilities in this brief highlights video >>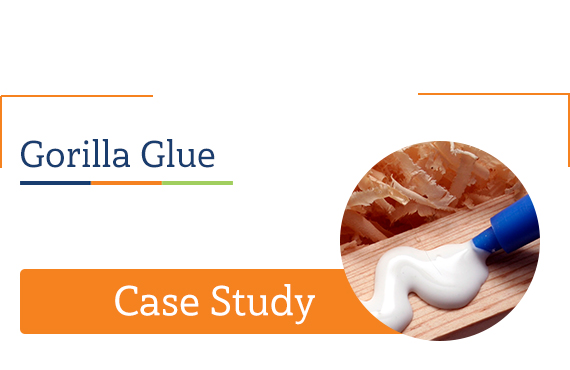 Gorilla Glue Sticks with Velosio Distribution Solutions for Long-Term Success
The Gorilla Glue Company is a manufacturer and distributor of "tough, strong" glue and tape products. The company was growing exponentially and needed to adjust their...
Read the Case Study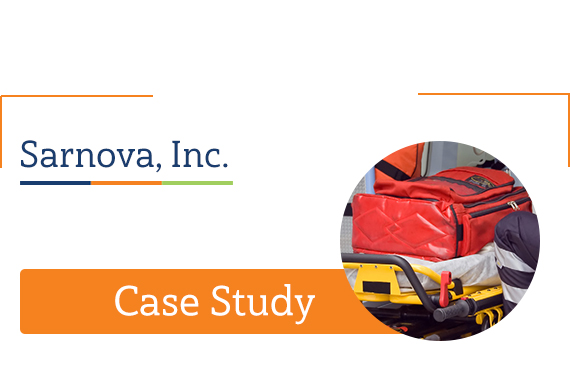 Sarnova Saves 50+ Labor Hours/Week with an End-to-End Solution Centered Around Dynamics GP
Fire departments, ambulance companies, and other emergency service providers rely on the broad range of emergency medical products Sarnova, Inc. delivers; but the company's growth had...
Read the Case Study