As most of you already know by now, Microsoft Dynamics AX ERP is getting ready for a major version release. This information is now public and the Community Technical Preview (CTP 8) for AX 7 is now available for Customers and Partners via Customer source and Partner source.
Note: All information provided in this blog post pertains to the Public Preview release of the New Dynamics AX and things are subjected to change when the General Availability release comes out.
How can you get access to the Public Preview Now:
If you are Customer and have a customer source login credential, then click HERE.
If you are Partner, then click HERE.
---
Highlights and What We Like So Far:
Consistent With Mobile First, Cloud First Strategy:
With Microsoft shifting primary focus for all their major products to the Mobile first, Cloud First strategy, Dynamics AX ERP was no exception. The new Microsoft Dynamics AX will be available in Public, Private and Hybrid Cloud deployment models.
Our guess is it will probably support on premise deployments as well in future releases, but there is no official word from Microsoft yet on this.
With that said, customers can now opt for the Dynamics AX ERP as a service. With Microsoft's flexible and scalable Azure Service Model, customers can lower total cost of ERP ownership by reducing investments on hardware and infrastructure and instead use them on Azure on strictly need basis.
Fully Web Browser based Client & User Interface:
The Web based user interface feels more dynamic, intuitive and is more informative throughout the application.
With the new fully web based user interface, the user experience will remain consistent regardless of the browser, operating system and device you are using. This augments the mobile first strategy for Microsoft, which will enable users to access and use the ERP when they need it from smaller devices such as Tablets or smartphones. In future releases to come, Microsoft will provide more out of the box mobile applications for "The New Dynamics AX" across all major mobile platforms.
All of the CORE functionalities across all modules and industry verticals of Dynamics AX 2012 R3 CU9 still remain intact and functional in the new Microsoft Dynamics AX.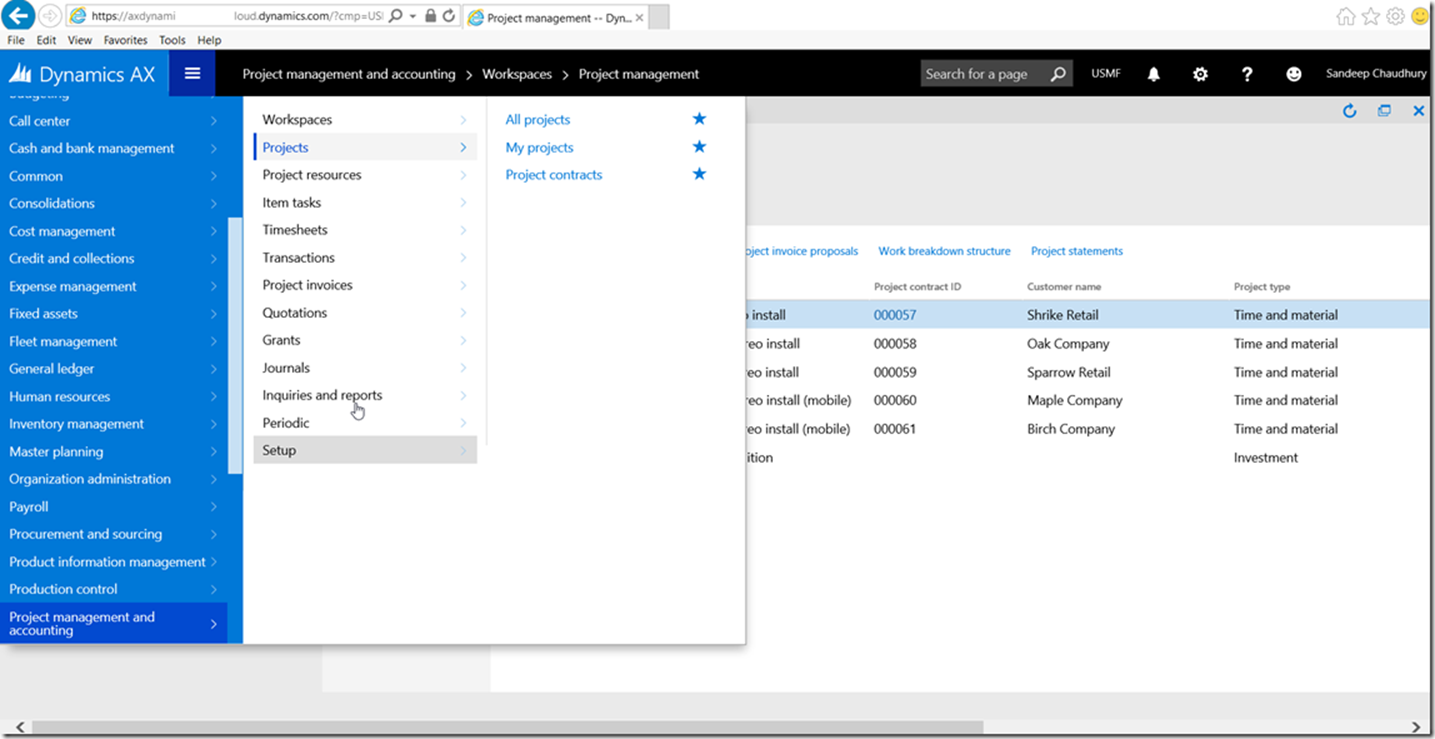 Task Recorder & Task Guides:
One of the most talked about features of the New Microsoft Dynamics AX so far is the "Task Guides" feature. If you used AX 2012 CU9, you would have noticed that several enhancements were made to the Task Recorder feature. The Task Guides in the New Microsoft Dynamics AX takes all of those enhancements to the next level, creating several new possibilities for you to choose from and control.
The Task Guides feature allows you to essentially record the lowest possible breakdown of a business process and then roll them up to prepare your business process library. Here are some of the things you can do with the Task Guides:
Create detailed step by step guidelines documents for your business processes and host them on your LCS library or any other location including OneDrive.
Publish Task Guides as your Help topics.
When you search for a business process keyword while you are on AX 7, the task guides will be presented. You can open the Task guide, and the steps and other information will appear on the web page you are currently on, on the right-hand side.
The system will auto navigate you through the sequence of steps with visual arrow pointers, thus, making the navigation and learning experience super easy.
You can auto-play task guides on the AX client.
Push Task guides as Business Process Modelers into LCS Asset library.

Workspaces and Power BI:
One other key feature of the "The New Microsoft Dynamics AX" is the Workspaces. You could think of Workspaces as the Area Pages of Dynamics AX 2012, but it is much more interactive and informative. With additional options such as Live Information Tiles, Power BI Dashboards, and out of the box analytics, along with links to all related forms/pages with actionable menu buttons, Workspaces are tailored for you to find the information you need. These Workspaces are customizable as needed and are fully security role driven.
Deep integration with Microsoft Power BI, Cortona Analytics Suite and the New Microsoft Dynamics AX, allows you to pin analytic dashboards, designed in PowerBI, right into your Workspaces in the new Dynamics AX.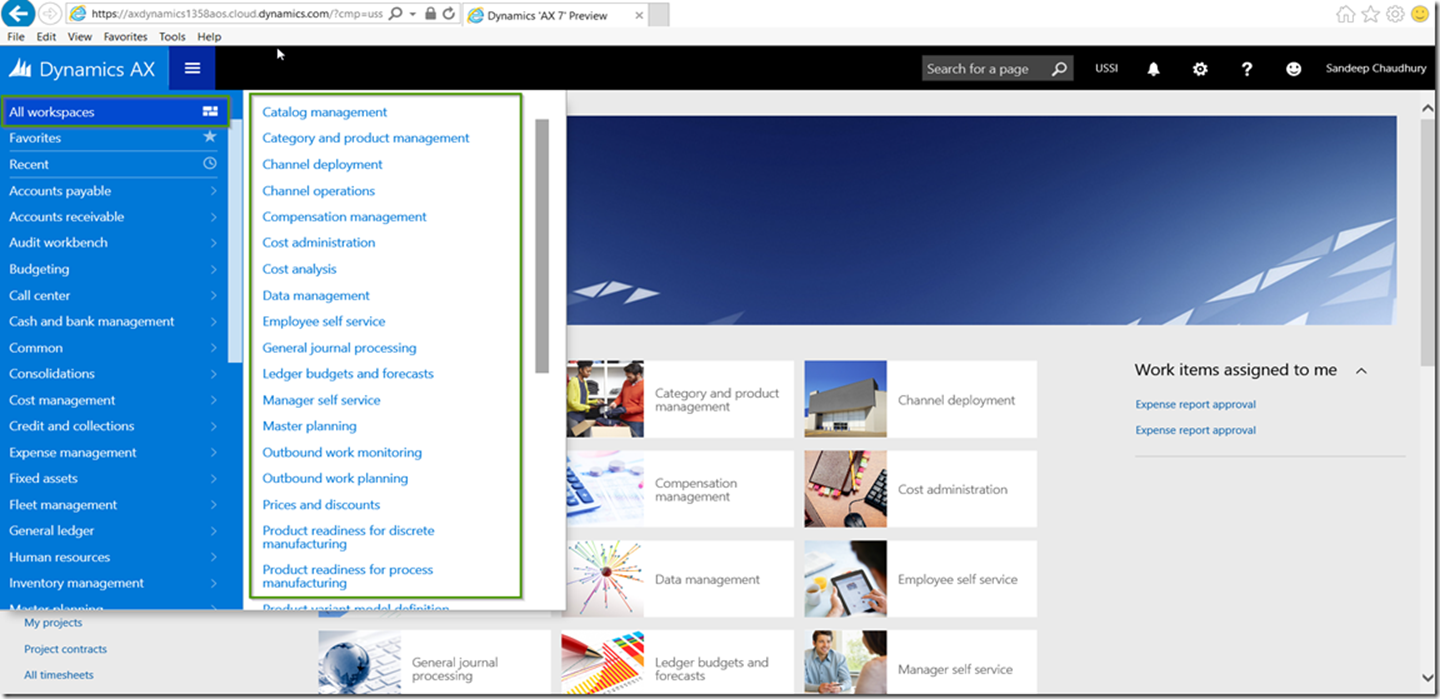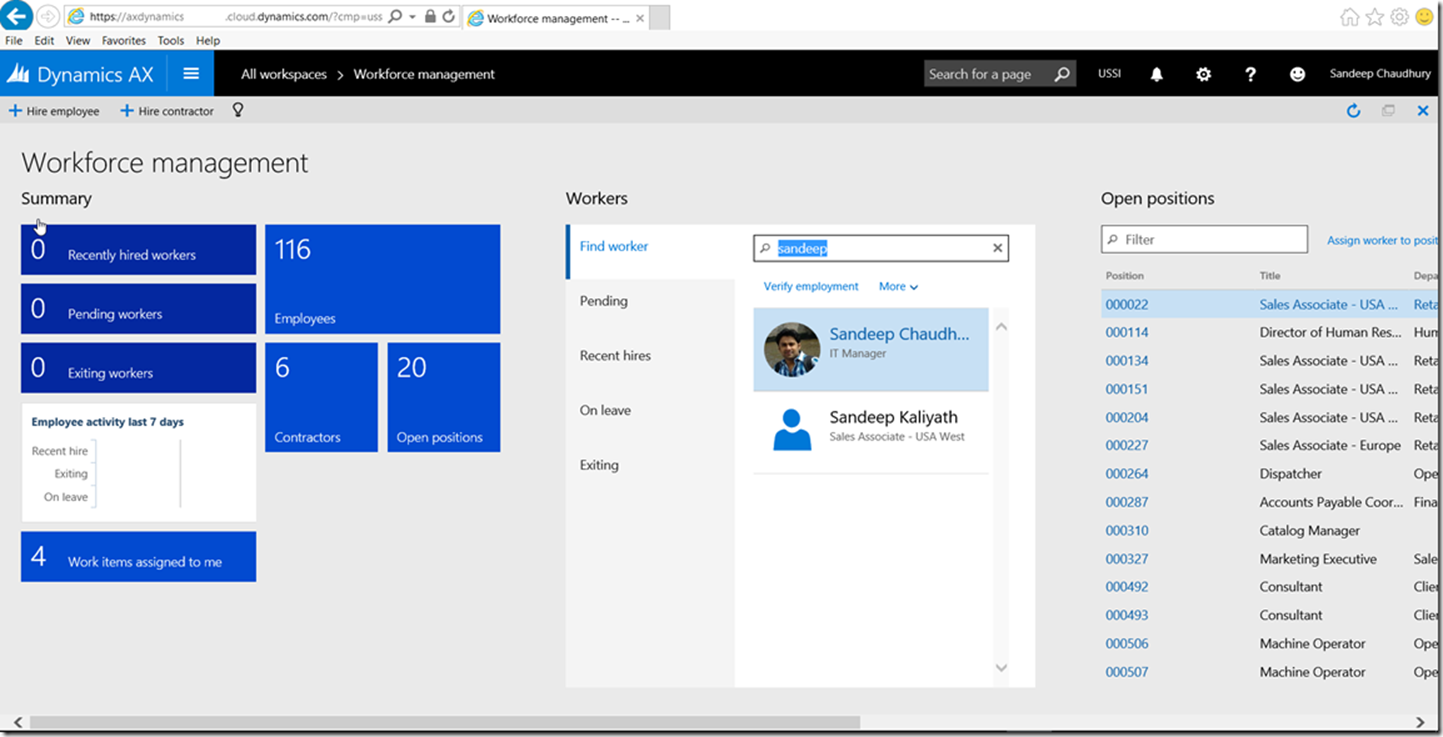 Deployment Lifecycle Management with LCS:
Lifecycle  Services (LCS) is a fully cloud-born ALM application, developed for Microsoft Dynamics ERP by Microsoft. LCS is an integral part of the AX 7 deployment and consumption experience and plays a key role at every step of the Implementation process, from Discovery to Go-Live support. You will need to create, maintain and manage your Dynamics AX ERP implementation project start-to-finish using LCS.
Learn more about LCS Here.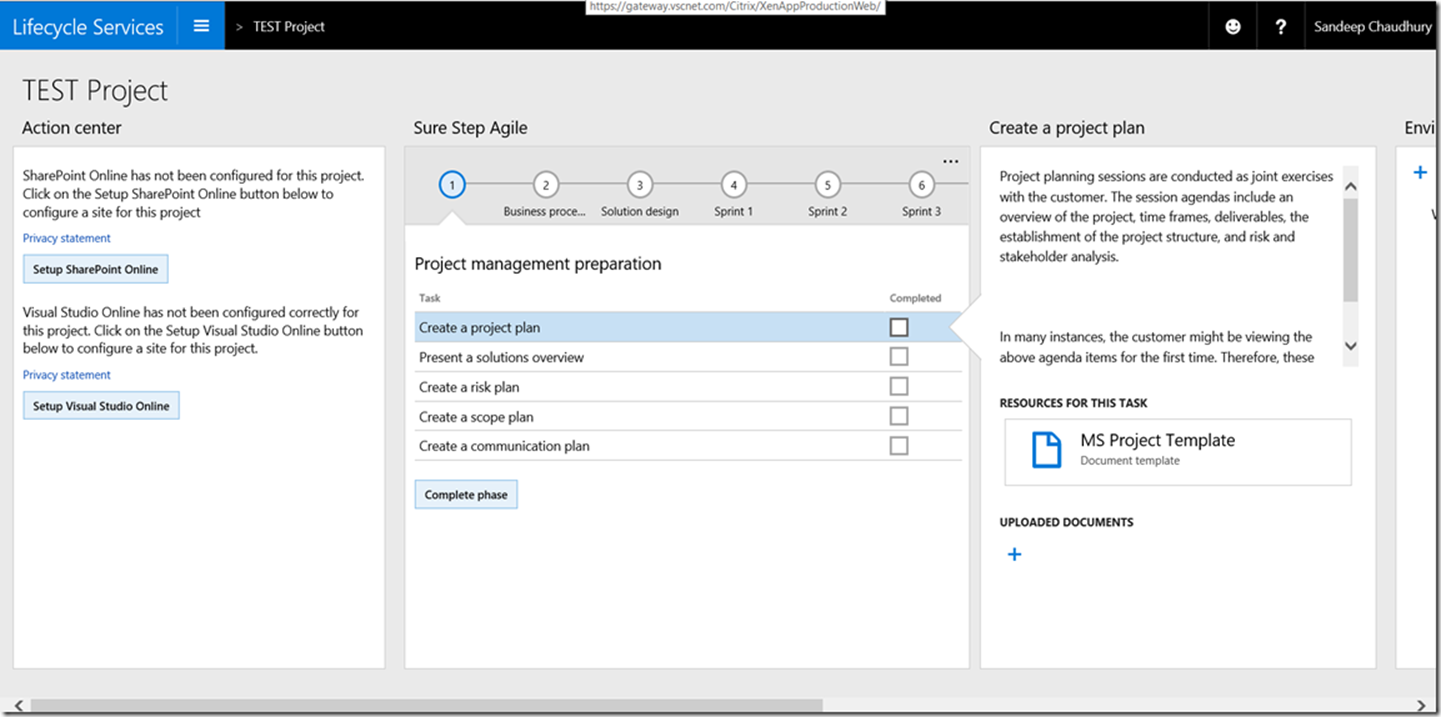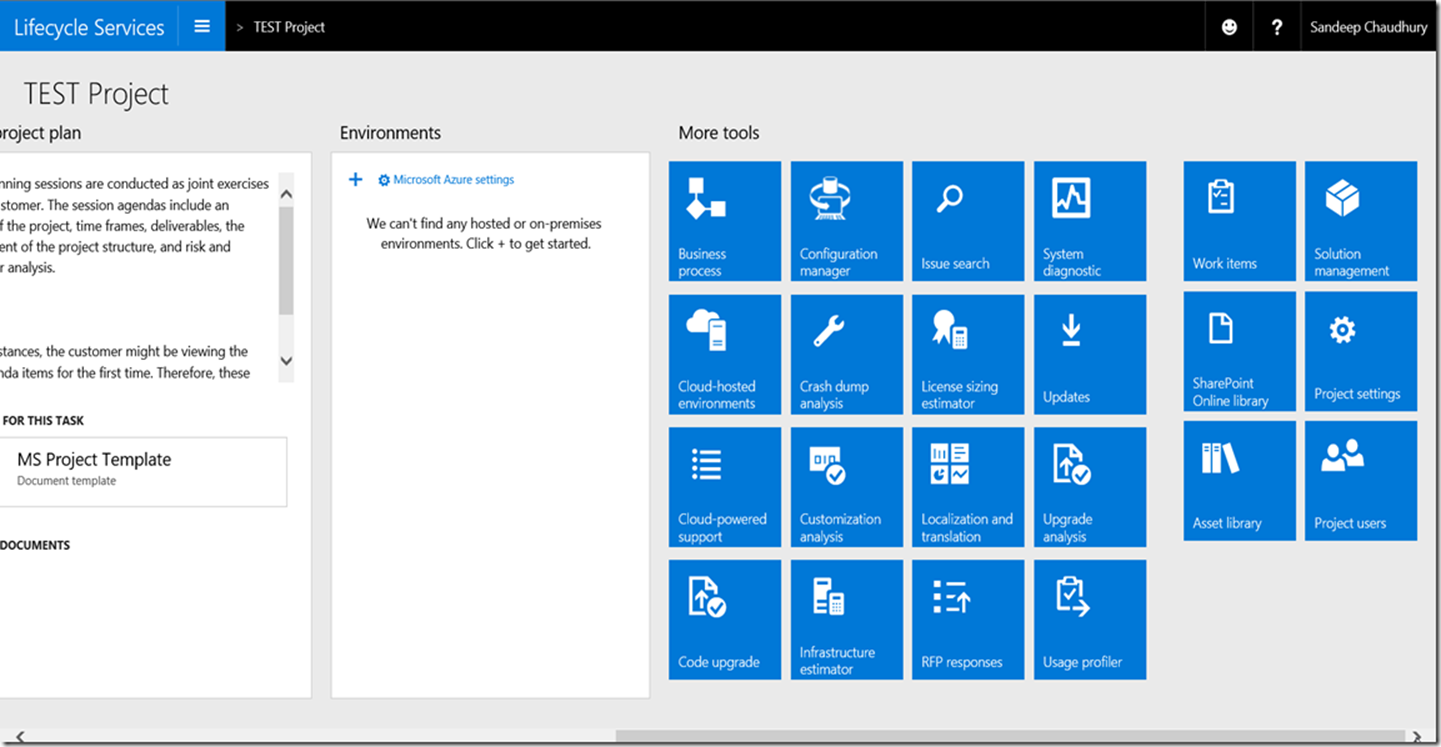 If you wish to learn more about the New Microsoft Dynamics AX or Lifecycle Management Services, we can help. Please contact us at info@sbsgroupusa.com.