Everything You Will Ever Need to Know About Dynamics 365 ERP
Preparing for the "next normal" starts with a flexible, all-in-one cloud ERP like Microsoft Dynamics 365. It's not enough to migrate operations to the cloud and unify data.
"Today's businesses need an ERP solution that enables them to tackle today's biggest challenges, while also preparing them for opportunities on the horizon."
This eBook provides business leaders with a comprehensive overview of what that actually looks like in practice. We look at each of Microsoft's Dynamics 365 ERP offerings and break down the benefits they bring to the table. We also explain what the migration and implementation process entails – without glossing over the fact that success hinges on hard work, company-wide buy-in, and a sizable investment.
Velosio's Microsoft experts weigh to share their insight and best practices gleaned from years of experience with the Dynamics 365 platform. Additionally, this series examines emerging trends, product updates, and how real companies use D365 in the real-world – putting the game-changing ERP in a broader context.
Whether you're an SMB preparing for your first journey to the cloud or an enterprise on the bleeding edge, this guide explains how Dynamics 365 — and the right partner — can get you where you need to go.
We cover everything from a general overview of Microsoft Dynamics 365, comparisons between different ERP solutions, migration process, best practices and more in this e-book.
Ch. 1: What, Exactly, is Microsoft Dynamics 365?
Ch. 2: Dynamics 365: A Comprehensive Overview
Ch. 3: Dynamics 365 Modules, Explained
Ch. 4: Migrating from Microsoft Dynamics On-Premises to D365 in the Cloud
Ch. 5: Dynamics AX vs. Dynamics 365
Ch. 6: Dynamics NAV vs. Dynamics 365
Ch. 7: Dynamics GP vs. Dynamics 365
Ch. 8: Dynamics SL vs. Dynamics 365
Ch. 9: Quickbooks vs D365 Business Central
Ch. 10: SAP Business One vs Dynamics 365 Business Central
Ch. 11: SAP S/4 Hana vs D365 Finance & Operations
Ch. 12: NetSuite vs Dynamics 365 Business Central
Ch. 13: Difference Between Dynamics BC and F&O
Ch. 14: Dynamics 365: A Realistic Assessment of the Platform's Strengths & Weaknesses
Ch. 15: A Closer Look at D365 and its Core Capabilities
Ch. 16: Migrating from Dynamics AX to Dynamics 365
Ch. 17: Migrating From Dynamics SL to Dynamics 365
Ch. 18: Migrating From Dynamics GP to Dynamics 365
Ch. 19: Migrating From Dynamics NAV to Dynamics 365
Ch. 20: How Dynamics 365 Sets the Stage for Digital Transformation
Ch. 21: Eight Signs it's Time to Upgrade to D365
Ch. 22: Finding the Right D365 Product for Your Business
Ch. 23: How to Buy Dynamics 365 (and Who to Buy from)
Ch. 24: The Complete Dynamics 365 Pricing Guide
Ch. 25: How D365 Licensing Works
Ch. 26: A D365 Cloud Strategy for Awesome Success
Ch. 27: A Quick Guide to Dynamics 365 Migrations
Ch. 28: What to Know About Microsoft Dynamics 365 Security
Ch. 29: Your D365 Implementation Checklist
Ch. 30: Dynamics 365 Implementation Best Practices
Ch. 31: An Inside Look at Microsoft Dynamics Lifecycle Services (LCS)
Ch. 32: 5 Reasons Why Dynamics 365 Implementations Fail
Ch. 33: How to Manage General Performance Issues in D365
Ch. 34: Dynamics 365 Support and Maintenance Plans
Ch. 35: Unlocking the Full Potential of Dynamics 365 ERP with Power Platform
Ch. 36: What Are Microsoft Dynamics 365 Industry Accelerators?
Ch. 37: The Future of Microsoft Dynamics 365
Ch. 38: 5 Signs it's Time for a New Microsoft Partner
Ch. 39: How to Change Microsoft Partners from Your D365 Account
Ch. 40: What to Look for in a Microsoft Dynamics Partner
Gain a view of Microsoft Dynamics 365 ERP through the eyes of dozens of Microsoft experts as they share insights and lessons learned gained from years of implementing Microsoft solutions for clients.

Sasidhar Dhruva
Project Lead System Administrator

Sreepathy Nagarajan
Practice Director, F&O

Jacob Halusic
Account Executive

Sam Miller
Western Region Sales Director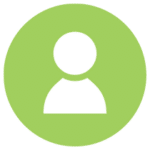 Kimberly Bateson
Sr. Consultant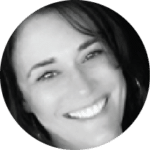 Carrie Gabris
Practice Director, BC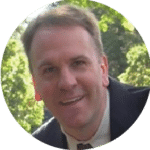 Jeff Suwyn
Product Manager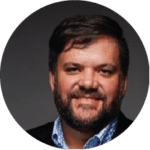 Robbie Morrison
CTO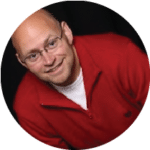 Eric Kurtz
Senior Consultant

Ben Bolte
Sales Director

Lawrence Edwards
CSM

Ravi Kumar Varma Amaravathi
Lead Technical Consultant

Kim Garner
Senior Consultant

Jeffrey Smith
Pre-Sales Solution Engineer

Nicholas DiAngelo
Senior Consultant, BC/NAV

Todd Morse
Senior Consultant, BC/NAV

Melissa Herbst
Account Executive

James Thomas
Solution Architect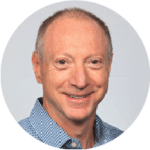 Rob Urbanowicz
VP Enterprise Services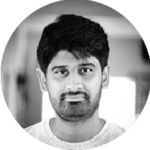 Sreenathy Reddy Girigari
Director of Delivery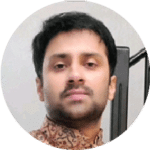 Sandeep Chaudhury
Consulting Manager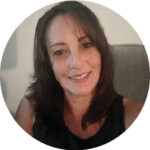 Maria Price
Principal Consultant, BC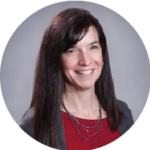 Lorna Link
Practice Director, BC Express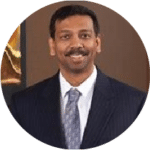 Mohammad Ali
Practice Director, BC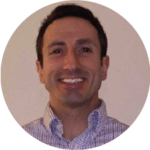 Anthony Dossier
Client Success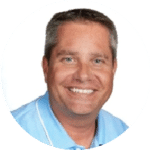 Kevin Fischer
Account Executive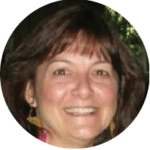 Marry Carrero
Sr. D365 Business Central