Extend the Desktop Experience to Users Anywhere
Azure Virtual Desktop Infrastructure empowers employees to work securely from anywhere
Virtual desktop infrastructure, or VDI, is IT infrastructure that lets you access enterprise computer systems from almost any device, eliminating the need for your company to provide users with a physical machine. Instead, authorized users can access the same company servers, files, apps, and services from any approved device through a secure desktop client or browser.
Azure Virtual Desktop Infrastructure is a modern, cloud-based VDI platform that is secure, scalable, easy to manage, and delivers a seamless, high-performance experience to end users. Simply put, Azure VDI uses Azure resources and services to create an infrastructure for hosting desktop environments on a central server.
Velosio has extensive experience planning, delivering, and managing Azure VDI solutions. Tap into our expertise to extend your corporate systems securely to users anywhere.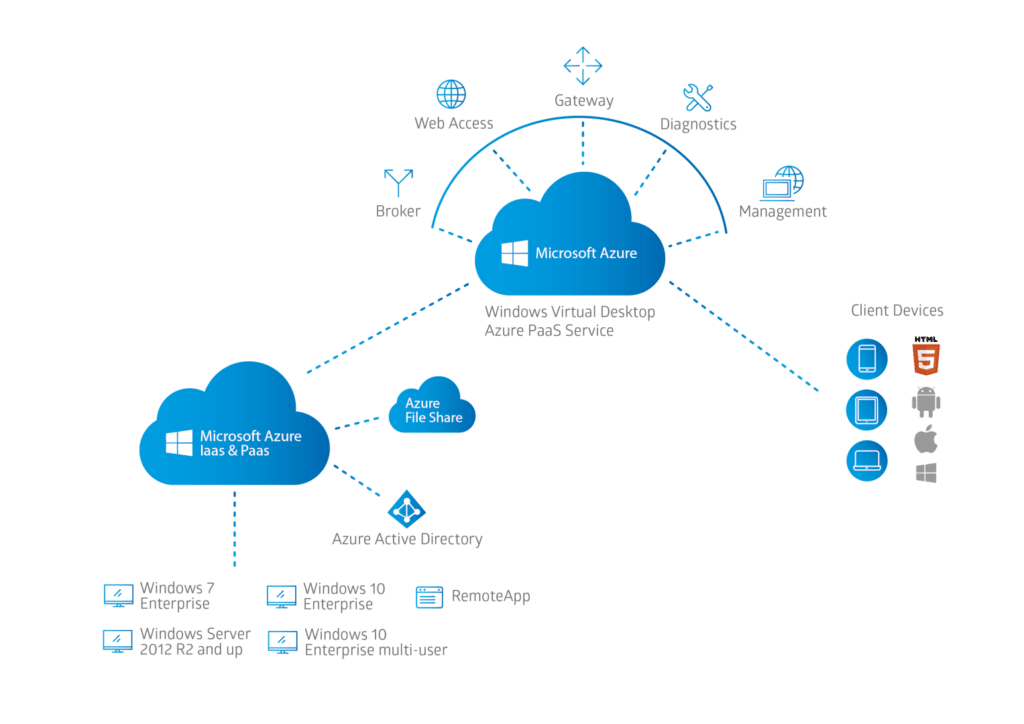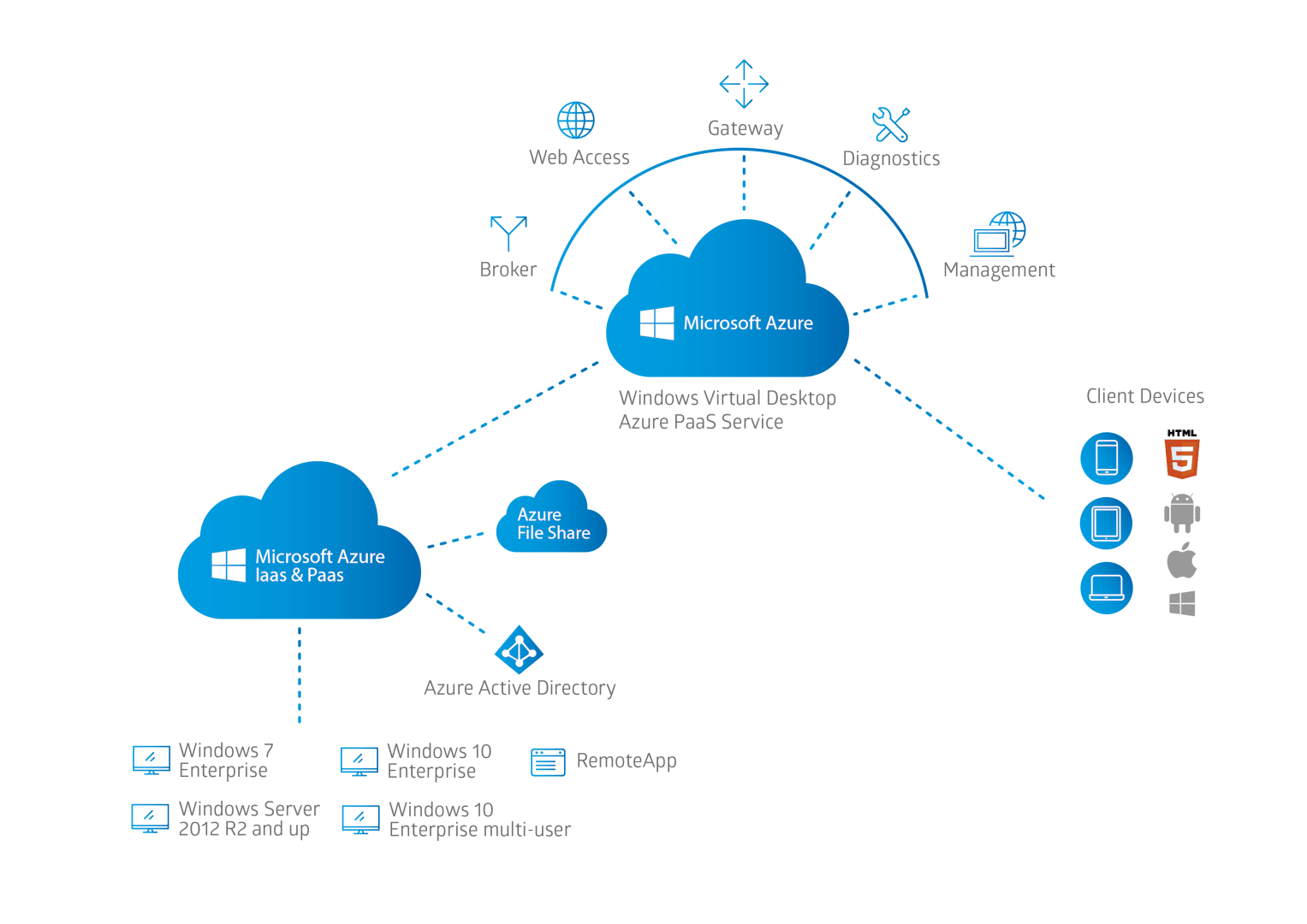 How Azure Virtual Desktop Infrastructure Can Help Your Organization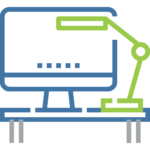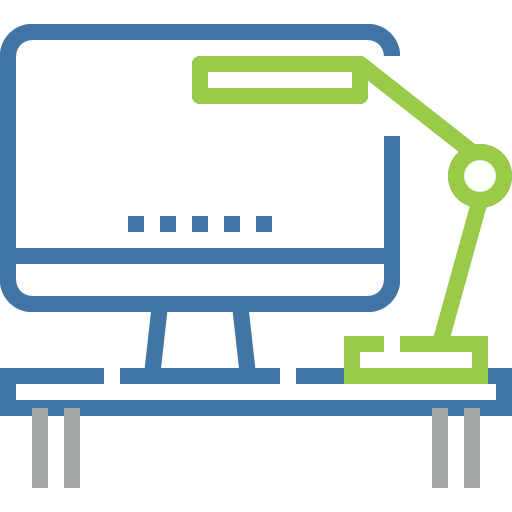 Remote Access, Productivity, and Device Portability
Workers who are frequently mobile or out in the field can pull up a virtual desktop containing the full range of virtual apps and data—like having a mobile office available on demand. With VDI technology, the desktop is not chained to the hardware; you can view your desktop from multiple devices—mobile, laptops, tablets, or thin client devices.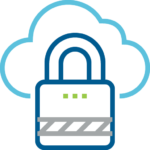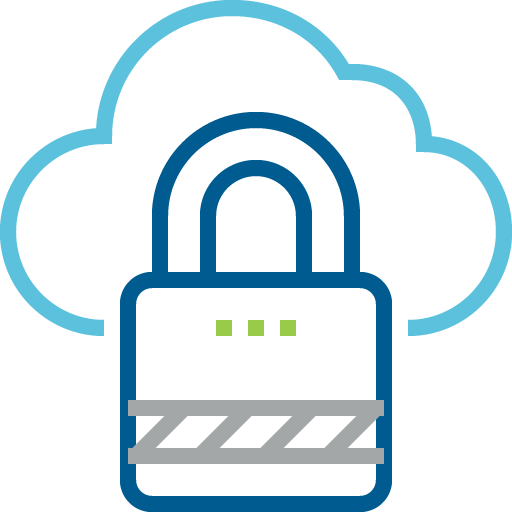 Enhanced Security
Because Azure VDI is centralized and sandboxed, it can be a foundational component of a company's security strategy. It eliminates the IT headache of having sensitive company data stored locally on client devices. And it keeps personal apps and info separate from enterprise apps, helping to protect both sides.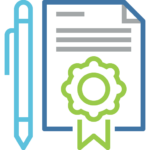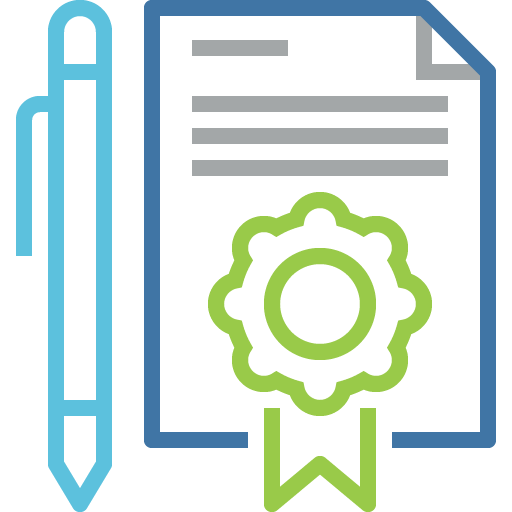 Improved Compliance
Azure VDI often offers organizations help with compliance certifications, particularly in specific verticals like government or finance services where there's a need to host and process data to align with federal regulations or for businesses that operate in Europe where compliance with GDPR is necessary.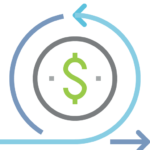 IT Cost Savings and Lower Hardware Requirements
Because Azure VDI processing is largely server-based, there's no need for expensive or cutting-edge hardware. As a result, VDI can also save costs on licensing, other IT infrastructure, hardware refresh deployment, and maintenance, as well as saving investment costs on company-issued devices.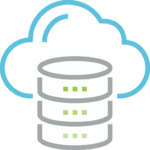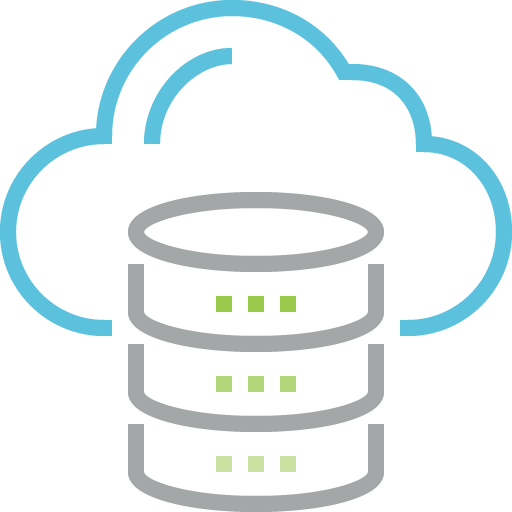 Datacenter Features and Capabilities
Companies can take advantage of the features and functionalities of desktops hosted on servers in high-performance data centers when they run Azure VDI through a cloud service provider. Many trusted cloud providers offer advanced security, high-end infrastructure, backup, and disaster recovery solutions.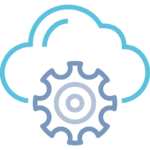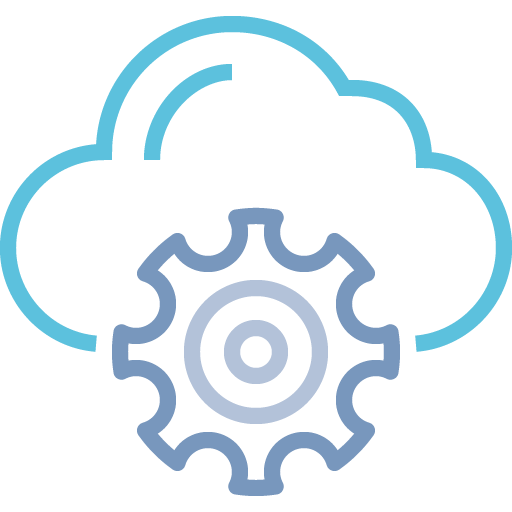 Simplified IT Management and Easy Desktop Provisioning
Azure VDI eliminates the need to configure each system manually, making it easy to provision desktops almost instantaneously. This lets IT admins configure their network settings, add users, run desktop apps, and turn on security from a central location with a few clicks.
Ease of Use and Security Under One Solution
Azure VDI is a leading Virtual Desktop Infrastructure platform that offers an easy and secure way to give your entire team secure access to the information and applications they need on their devices. Azure VDI saves time, resources, and boosts employee efficiency.
Virtual desktops allow employees to use the devices they want to use while ensuring corporate data security and productivity. Unfortunately, many VDI services are too costly for small and medium-sized enterprises, making Azure Virtual Desktop (AVD) a strategic choice.
Velosio provides strategic consulting and network design services to help organizations leverage Azure Virtual Desktop Infrastructure solutions to operate more efficiently.
Velosio Helps BGSF Get the Job Done
As a publicly traded company experiencing fast growth both organically and through acquisitions, BGSF needed an ERP platform that would provide the reporting and structure necessary for remaining compliant with regulatory agencies, that could keep pace with their growth, and that made transitioning acquired organizations into their fold simple and predictable. Following careful research, BGSF selected Dynamics 365 Finance, Velosio, and AXIO, Velosio's accelerated implementation framework.
---
"We knew we wanted to go with a company that not only has had time to do multiple implementations and grow up with Microsoft but would also be able to support the organization outside the US."
– Chris Loope, CIO, BGSF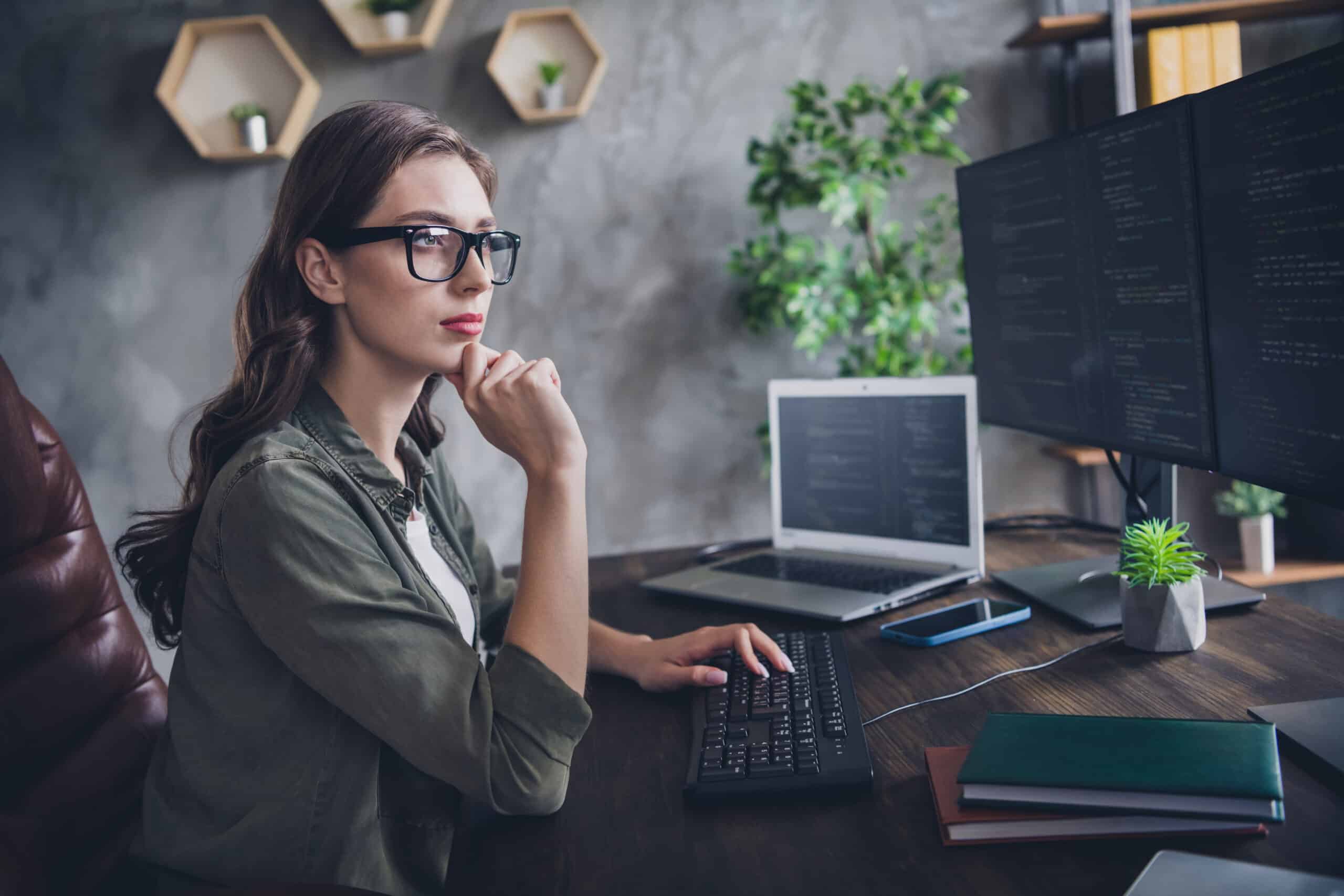 Our Clients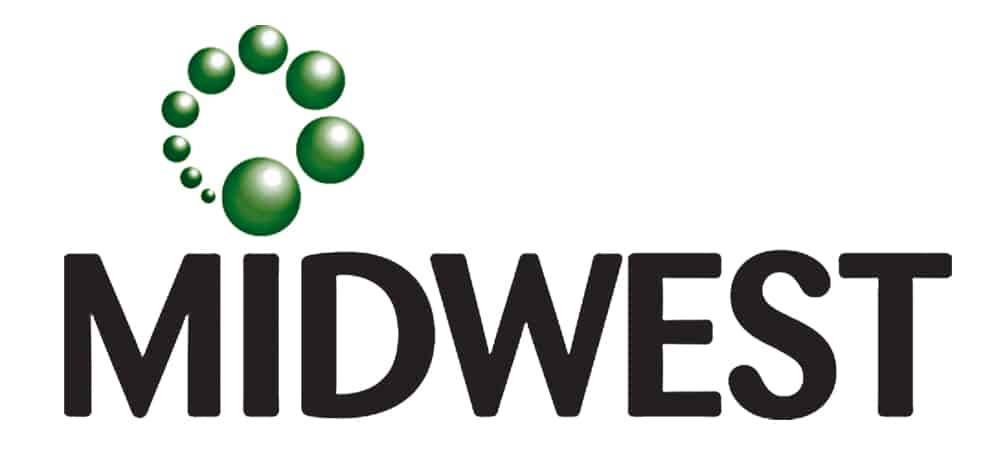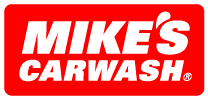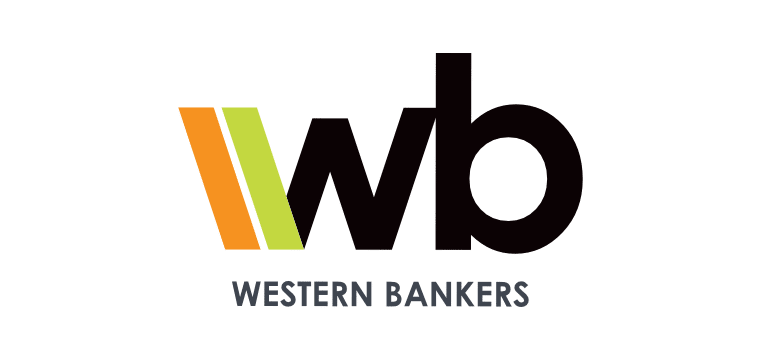 Outgrown QuickBooks? Find Out If You're a Good Fit for Business Central
QuickBooks can work well for start-ups, but as a business grows and accounting transactions increase rapidly, the system can get overwhelmed. Expanding businesses also start to realize the necessity of integrating financial processes with fulfillment processes to operate profitably and keep customers happy.
If you're not sure whether your business has outgrown QuickBooks, we have outlined three tell-telltale signs it's time to make a change.