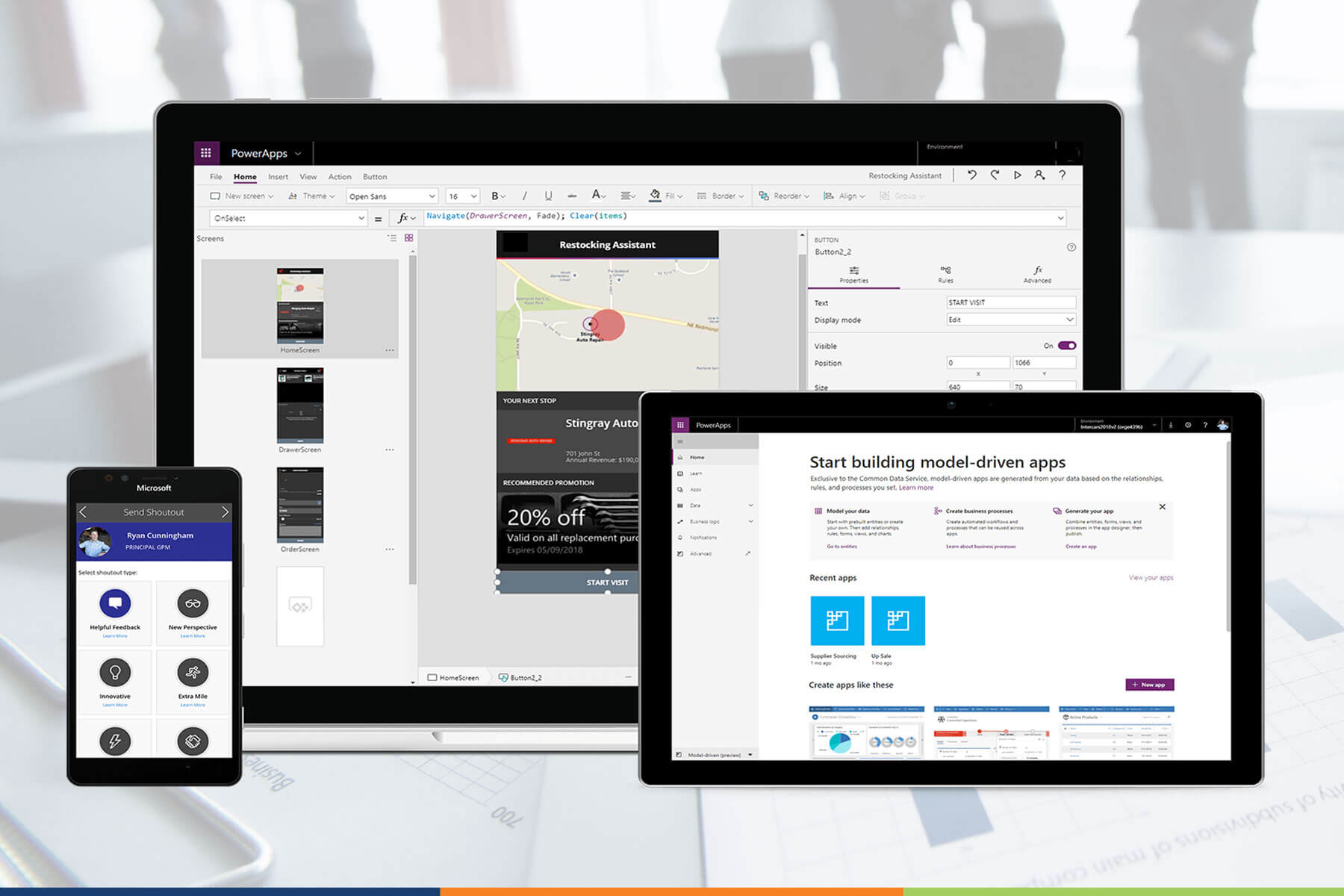 Microsoft Power Platform
Promotional Service Offerings
Velosio Recognized in Four 2023 Microsoft Partner of the Year Award Categories
#youCANwithCloud
Exclusive Power Platform Offers from Velosio
If you or your colleague has already attended a "Microsoft Power Platform App in a Day" training hosted by Velosio, then your company is eligible for an additional 10% discount on the promotional services outlined below.  To claim your services discount voucher, just complete the information request form on this page.  Claiming the voucher does not lock you in to anything.
---
Velosio Power Platform Packaged Service Offerings
Microsoft Power Platform solutions provide you with the ability to analyze data, build solutions and automate process across your organization.  Most importantly, they require little or no coding so getting started with a few simple apps is a snap.
Accelerate adoption of Microsoft Power BI, Power Apps and Power Automate
For more complex solutions across the enterprise, a better course of action is to work with an experienced partner like Velosio.  We've created a number of packaged services offerings to help you to create a roadmap for success, development and support throughout the entire life-cycle.
[ 1 ] Power Platform: Rapid Proof of Concept
This 2-day engagement provides collaborative development of an initial prototype solution. ($3500)
[ 2 ] Power Platform: Deep Dive Proof of Concept
This engagement takes place of 4 weeks and includes the collaborative development of a fully functional solution prototype based on Power Apps, Power Automate or Power BI. ($15,000)
[ 3 ] Dynamics 365: Power Platform Quick-Start
Designed for organizations leveraging Microsoft Dynamics 365 looking to implement their first integrated Power Platform solutions
Dynamics 365 for Finance and Operations: 2-week engagement ($15,000)
Dynamics 365 Customer Engagement: 2-week engagement ($10,000)
Dynamics 365 Business Central: 2-week engagement ($10,000)
[ 4 ] Dynamics On-Premise: Power Platform Quick-Start
Designed for organizations leveraging Dynamics On-Premise deployment and looking to validate the benefits of moving their current ERP data securely to the Microsoft Cloud for use with mobile applications, workflow and analytical reporting.
Dynamics GP: 2-week engagement ($12,500)
Dynamics NAV: 2-week engagement ($12,500)
Dynamics SL: 2-week engagement ($12,500)