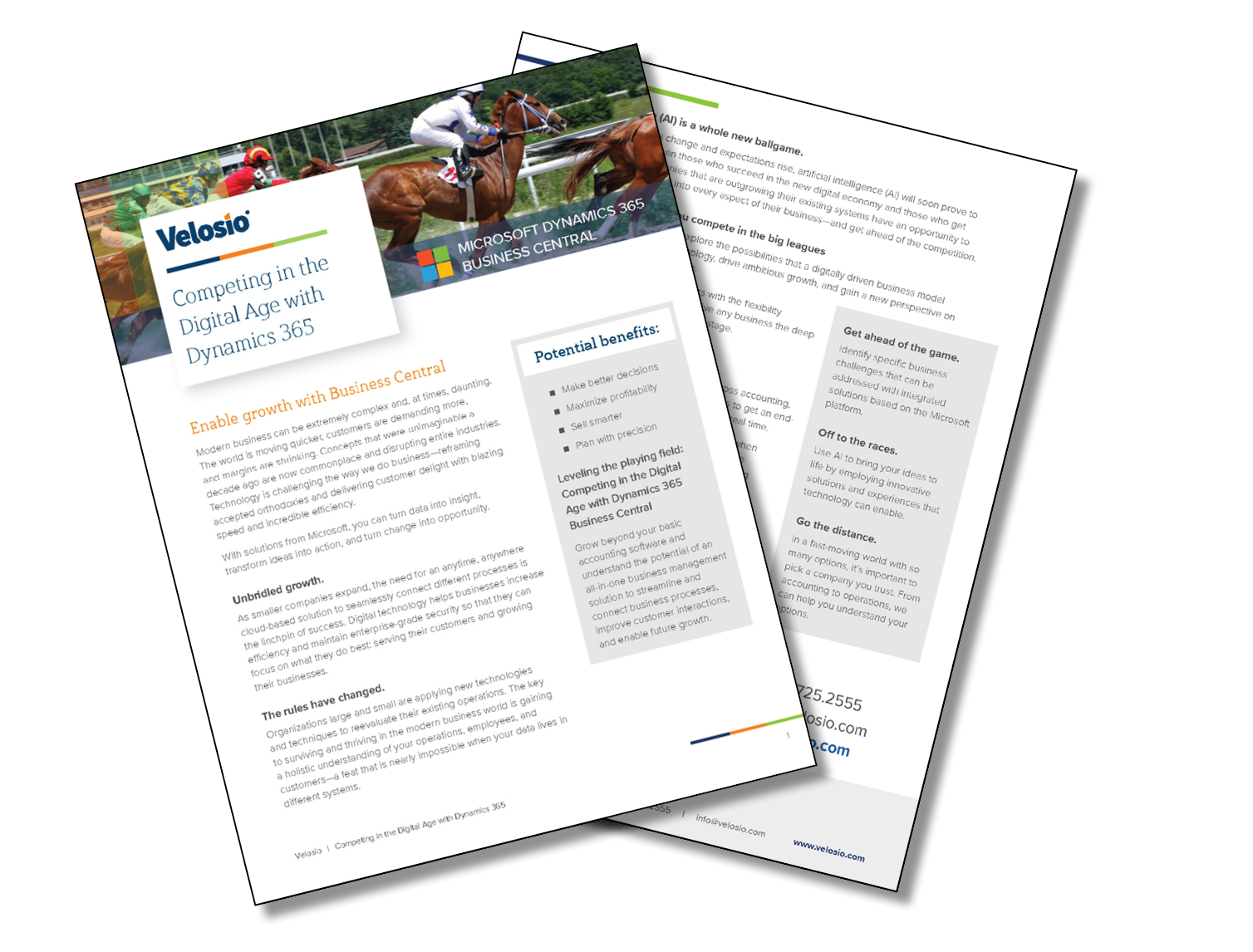 Compete in the Digital Age with Dynamics 365 Business Central
A Business Leaders Guide to the New Digital Age
Gain an in-depth understanding of digital transformation and its benefits for driving growth, innovation, and success. This guide is a practical and actionable resource that helps business leaders navigate their digital transformation journey.
Factsheet Download:
"Compete in the Digital Age with Dynamics 365 Business Central"
Published 01/10/2020 | Authored by Velosio
The rules have changed for modern business. Companies are applying new cloud technologies and even artificial intelligence to deliver what customers want with incredible speed and efficiency.
Are you able to keep up? When your data lives in different systems it's nearly impossible. With solutions from Microsoft, you can turn data into insight, transform ideas into action, and turn change into opportunity. In this Factsheet, you'll learn how Microsoft Dynamics 365 Business Central delivers:
Artificial intelligence (AI) to help you with inventory management, customer service, and automation
Data connection across all your business sectors to help you make better and faster decisions
Ability to track customer and prospect interactions to identify new sales and upselling opportunities
Project tracking with advanced reporting to help you know project status, resource usage, and profitability