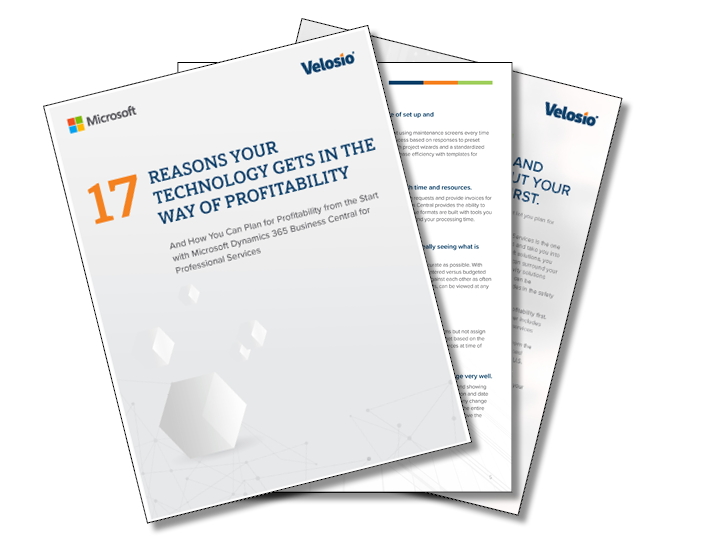 Microsoft Dynamics 365 Business Central for Professional Services
17 Reasons Your Technology Gets in the Way of Profitability
How many reasons do you need to say goodbye to outdated project management tools and functionality?
For some companies, the need to maintain a spotless reputation with clients is motivation enough to make a change. For others, cyber security concerns and increased liability and compliance risks lead to the acquisition of new technology.
But the need to improve profitability is a priority for all professional services firms.
And whether the goal is to diversify current services offerings, expand into new geographies, or simply to improve the management of current projects, the ability to plan for profitability from the start is perhaps the best reason to consider moving to Microsoft Dynamics 365 Business Central for Professional Services.
Download the eBook