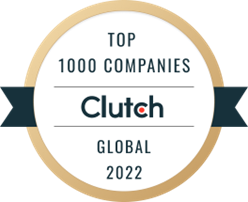 Customer service stands as one of the best and most effective metrics of success. This is one of the few uncontested truths of doing business regardless of industry. No company is above its customers and business owners need to remind themselves of that fact every now and then.
Fortunately, Velosio has always maintained a grounded perspective on who serves whom in this dynamic, and we've been rewarded by our audience for that effort. The latest manifestation of that reward is our recent inclusions in the top 1000 companies list published by Clutch for the year 2022.
Clutch is a 2022 B2B research resource based in Washington DC. They use a unique verification system that allows them to test the information sent to them for accuracy and authenticity.
Before any company can achieve this kind of success under the Clutch criteria, they first need to earn as many high-quality reviews from their clients as possible. This is a system that celebrates the value of customer service and satisfaction.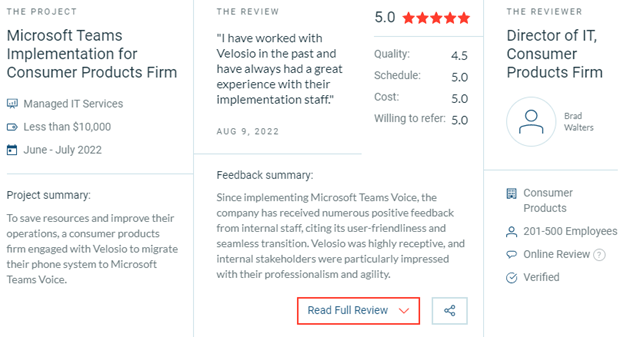 We want to take this opportunity to properly thank all the people whose words contributed to our inclusion on this list. We wouldn't be where we are today if it wasn't for their effort in publishing their reviews of our work.
"Everyone at Velosio is dedicated to helping our clients solve challenges and achieve their business objectives through smart, innovative use of technology. This award is a great validation that our clients are realizing genuine business value and regard Velosio as a partner they can count on."

– Bob Knott, CEO of Velosio
Learn more about our team and why so many people are saying such nice things about our work by visiting our website. Feel free to contact us whenever you're ready to take your brand to the next level.