Microsoft released Dynamics AX 2012 R3 last spring but more recently added some noteworthy features with its updates. Notably, the update released in November provided extended functionality for supply chain management.
Some of the new enhancements for supply chain management include:
Warehouse management – Users can now setup Product Variants at a warehouse, create partial or batch reservations, and enable x-docking of packages and handling of retail kits. Users can also now:

configure inbound and outbound intelligent workflows
cluster orders for single locations and create profiles for validation and packing items into shipping containers
utilize batch-scheduled or manual processing
use scanners or mobile devices for optimized precision in pick-up and put-away processes

Transportation management – The ability to handle large volumes of orders through consolidation automation into shipments and better support for accessorial fuel charges and shipping constraints. Users can now:

plan transportation for inbound and outbound shipments, consolidate shipments and manage routes
setup rating structures and find rates according to charges such as fuel and custom duties
view driver check-in and check-out history as well as driver logs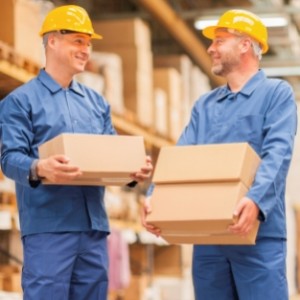 Some of the other enhancements introduced with this update are:
Improved modern point-of-sale (mPOS) application for mobile Windows devices
Payroll support for retroactive pay, support for hourly benefits, lump sum, comp time, and FMLA
More user friendly vendor registration
One-time vendor invoice creation without the need for a purchase order
You can download the update for Microsoft Dynamics AX 2012 R3 at Lifecycle services. You can also find out more information about the warehouse and transportation management new features in Dynamics AX 2012 R3 at the Dynamics AX SCM blog.
Make the Move to Dynamics AX 2012 R3