Think about your professional services firm. You have talented individuals who are highly motivated to excel in their roles. They are detail oriented and analytical. They are meticulous and take calculated risks; they identify problems and come up with innovative solutions. They are tech savvy and understand how things work. They place real value on data and know the importance of meeting deadlines and staying on budget. But do they understand the value of completing projects on-time?
The bad news is that the average on-time project delivery rate tends to be less than 80 percent for professional services organizations. It is critical for billable services organizations to determine what percentage of their projects are delivered on-time, because when it decreases, both profitability and client satisfaction also decrease.
On-time Delivery: An Important KPI
On-time delivery is an important key performance indicator as it affects client satisfaction and the ability to take on new projects. When projects are delivered late, client satisfaction suffers. It also causes new projects to be delayed. When planned resources are still working on the late project, they are unable to start another project. Professional services executives strive to keep employees utilized. However, when they cannot start work because prior projects are late, it affects everyone. The effectiveness of quality and knowledge management processes correlate highly with on-time delivery and, ultimately, help drive revenue per employee upward.
From Microsoft: The differences between delivering projects on-time or not are stark. The top 5% of project-based organizations at the pinnacle of collaborative and portfolio excellence (not to mention profitability) delivered 91% of the projects on-time last year. By contrast, only 66% of the projects delivered by the bottom 55% of project-based organizations came in on time.
AXIO Professional Services for Dynamics 365 for Finance and Operations, Enterprise Edition
Now that's a mouthful, but what is it? AXIO from Velosio is designed to help professional services firms increase on-time project delivery. AXIO Professional Services for Dynamics 365 for Finance and Operations, Enterprise edition is an end-to-end business management solution for midsized to multi-national project based businesses. With AXIO, more projects are delivered on time because this cloud-based application applies universal integration of resources, skill-sets, projects and finances for unparalleled control over your crucial business functions. You will be able to see the end-to-end operations of your firm in one business solution giving you a unique and powerful view in order to make key decisions.
This enhanced view allows you to analyze each stage of the end-to-end project delivery experience from opportunity management and project planning, to resource management, customer billing and much more. With complete control over your project, you'll see that deadlines and deliverables are more likely to be met or exceeded.
On-premises or in the Cloud?
Is AXIO available in an on-premises or hybrid deployment? Absolutely, but professional services firms with cloud-based ERP deployments have experienced up to 11% better complete and on-time project delivery than those who implemented on-premises, according to an Aberdeen report. Not to mention, those cloud-based professional services firms experienced 14% better profitability and 8% more customers who report "better than average" customer satisfaction.
Would you like to see AXIO in action? Take a look at this product demo. Let us know if we can help you improve on-time project delivery today.
Best regards,
Robbie Morrison
Chief Solution Strategist, Velosio
---
About Robbie
Robbie Morrison has spent nearly 20 years helping customers build and deploy elegant technology and business solutions. From start-ups to enterprise-class organizations worldwide, his knowledge of the Microsoft Dynamics ecosystem and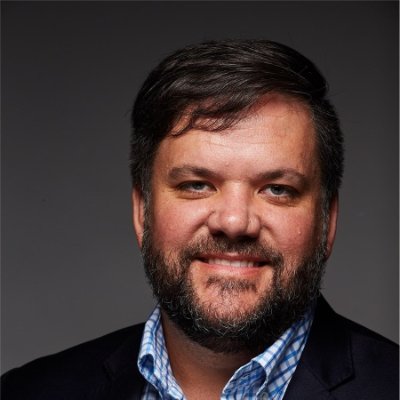 products helps Velosio customers maximize ROI on technology investments.
Today, Robbie serves Velosio customers in his role as Chief Solution Strategist where he provides thought leadership and manages the development of B2B solutions. Robbie received his MBA from the University of Georgia, Terry College of Business.
https://www.linkedin.com/in/robbiemorrison