Dynamics 365 for Field Service
A unified field service management solution that maximizes customer satisfaction and minimizes cost.
Missed Aspire22? - Not to worry! You can now access every session on-demand. Register now to unlock this exclusive content.
Dynamics 365 for Field Service
Dynamics 365 for Field Service empowers companies to deliver predictive and proactive service to improve customer satisfaction, first-time fix rates and resource productivity through advanced scheduling, resource optimization and mobile enablement. It's a wide-reaching program that can add flexibility, efficiency and better performance to field service operations.
Integrated Field Service Automation
Offered as a Software as a Service (SaaS) solution, Dynamics 365 for Field Service integrates with all other Dynamics 365 applications as well as Office 365 to boost productivity, eliminate context switching and enable successful end-to-end customer engagement and field service automation. From warranty software to equipment analysis solutions, integration and automation across platforms are simple with Dynamics 365 Field Service.
WATCH: 4 ways field service organizations can cut costs and increase customer service
Drive revenue in the face of tougher competition and increasing customer demands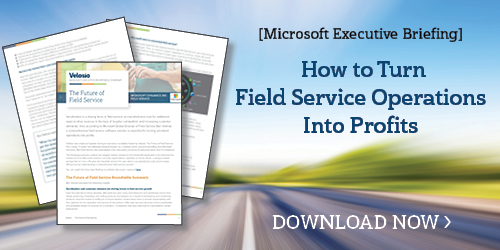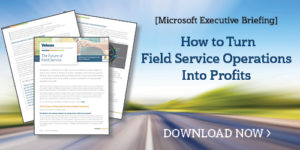 Optimized Scheduling
Avoid complex and time-consuming scheduling demands with a smarter system in your corner:
Easily schedule resources manually, with recommendations.
Identify and organize available field service resources by category to create a smarter workload and resource balance.
Match skill sets of the technician against the work requirements.
Take geography, availability, truck inventory, regulatory requirements, customer preference, and service level agreement into account.
Contract Management
Increase customer satisfaction and track all service revenue. Make it easier to manage and maintain the accuracy of service contracts and installed products across customers and locations using the field service management solution. With more visibility into contract information, you gain faster, more accurate billing while helping field service teams identify new sales opportunities to drive additional revenue.
With this field service management software, your business can:
Use Dynamics 365 for Field Service recurring service templates to pull in work schedules and pricing to simplify the quoting process.
Manage recurring service appointments with flexible billing options.
Win more business by proactively engaging leads from contact to contract.
Inventory Management
Have the right resources on every call. Manage inventory updates and stock history across locations, including warehouses, depots, and trucks. Real-time updates mean your inventory is always accurate, so you can better track your service stock for fewer write-offs, and create better forecasts.
Other inventory management features allow you to:
Improve first-time fix rates with accurate allocation of parts.
Manage inventory information for any part of the transaction, including return material authorizations, stock adjustments, and stock transfer.
Track service stock accurately at mobile or fixed locations to reduce write-offs.
Effectively forecast materials' requirements.
Mobile Productivity
Improve field processes and technician productivity through native mobile applications with real-time and offline data. No matter which device they use, your technicians can view the customer information and guidance they need when they need it.
Advanced field service automation allows you to:
Offer your technicians access to a full 360-degree view of customer and case history
Improve work consistency and first-time fix rates by offering technicians step-by-step guidance
Provide mobile workers with a multiday calendar of work order details that can be dynamically changed and managed
Link work orders to customer and case history, product configuration installations, parts information, and pricing
Connected Field Service
Lower costs by dispatching technicians only when needed. Detect, troubleshoot, and resolve issues remotely with Internet of Things connected devices. See problems before customers even know about them and attempt to solve them remotely so your technicians are only sent when necessary.
Dynamics 365 for Field Service allows you to:
Configure and connect both new and existing customer assets easily.
Decrease the number of repair appointments by dispatching fewer technicians.
Identify underperforming products by using the field service management solution to look at aggregate device data.
Perform just-in-time preventative maintenance by understanding actual consumption.
Your Partner in Field Service Management Software
If you're ready to take the next step in your field service management solution, Velosio has the skills to get you there. Our experienced team can implement field service management software for small businesses, large ones and everything in between. We know field management and can help you find the right solution for your unique business. Let us use our vast portfolio of solutions and Microsoft Dynamics 365 to help you reach your goals.
Velosio receives frequent recognition for being a top-performing Microsoft partner. Plus, our specialty in D365 makes us an experienced, trusted provider for many different businesses moving their field service management to the cloud. If that sounds like your company, please reach out to us today to start learning more about this productivity-boosting solution.