Velosio Recognized in Four 2023 Microsoft Partner of the Year Award Categories
Heating Up Operations
HVAC Distributors dial in efficiencies with Microsoft Dynamics 365
Commercial HVAC companies manage service fleets, assets, inventory, warranties, and more. To keep operations running smoothly, HVAC contractors need a centralized, comprehensive HVAC software solution to improve profitability and efficiency — both in the office and the field. Increasingly, HVAC franchises are turning to the Microsoft applications they already know and use and expanding functionality with Microsoft Dynamics 365 Field Service to streamline operations from bidding to job completion and ongoing contract maintenance.
Operational Maturity Assessment
Schedule a free, two-hour, Field Service Operational Maturity Assessment and see how you stack up against your peers across 5 domains and 37 competencies. We'll help you identify the value of moving to the next level.
Streamline Bid Management and Maximize Profits
Optimize Operations Scheduling Across Project Types
Improve Decisions with Insight into Key Metrics
Streamline Bid Management and Maximize Profits
Optimize Operations Scheduling Across Project Types
Improve Decisions with Insight into Key Metrics
Choose a Power Partner to Maximize Results
Velosio is a Microsoft platform expert partner with more than 25 years of experience in commercial HVAC software. We know your struggles, from managing margin bleed to a shortage of skilled technicians. When you partner with Velosio, you gain a team of Microsoft platform experts who know your industry and business challenges. As a result, we help you achieve results quickly and with an affordable price tag.
HVAC Industry Expertise
Velosio knows more than HVAC solutions. As a leading Top 1% Microsoft performing partner worldwide, we can help you with anything from financials and ERP to analytics for identifying trends, elevating the customer experience, and beyond. Plus, when you commit to the Microsoft platform, you have integrations to Office 365, Teams, and more—all the Microsoft applications you've come to know and love.
Support Your Growth Now and in the Future
As a commercial HVAC distributor or wholesaler, your business needs more than software. A partner can turn software into a business management solution. Velosio's team of industry and Microsoft experts can help you with migration and cloud readiness to ERP. And your support team will be the same team that sets up your HVAC solution, providing continuity, collaboration, and results.
Velosio Designs Comprehensive Solution for Leading HVAC Contractor, Havtech
"Velosio helped us streamline our processes, from how we handle our job pipeline, down to delivery and commissions. They understand our business and were able to combine that knowledge with technology to deliver a full solution."
– Jennifer Jenkins, Sales Operations Leader, Havtech
Our Clients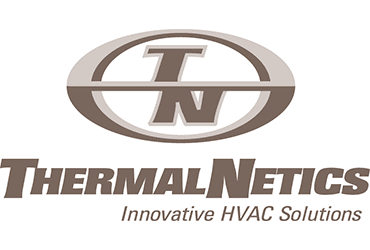 HVAC ebook: 5 Key System Capabilities for Commercial HVAC Companies
IBISWorld projects revenue in the HVAC services franchise industry will have grown by 4.8% from 2015 to 2025…but margins will shrink by the same percentage over that same time period.
Trends such as this underscore how Commercial HVAC companies face an opportunity to expand their business but also the challenge of operating profitably.