Leading Business Intelligence Software Firm Recognizes SBS Group for Excellence in Delivering Solutions
EDISON, NJ (PRWEB) SEPTEMBER 19, 2017
Solver, Inc. named SBS Group as the 2017 BI360 Platinum Partner of the Year Award winner. Solver honored their top partners for demonstrating significant customer impact by delivering the BI360 Suite to help customers optimize their corporate performance management processes.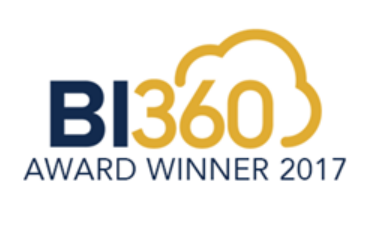 Solver honored 8 companies for their achievements in 2017, across various partner categories both globally and regionally. Of the more than 300 partners worldwide, these partners were nominated and selected for their excellence in customer service and innovation.
"We are especially excited to announce and recognize our top-achieving partners both in the U.S. and abroad, as last year was deemed our Year of the Partner and we are now starting to see the results," said Nils Rasmussen, Solver CEO. "Our strong partner channel is the main reason we are expanding domestically and internationally, faster than ever. BI360's success has everything to do with the partner relationships we have built along with committed, hard-working product experts. On behalf of Solver's global family, I would like to congratulate and thank our award winners for their achievements in the past 12 months and for their continued dedication and support of Solver and the BI360 product suite."
"BI360 has been a tremendous solution that cuts across all types of financial and operational reporting, budgeting, and analytics with capability to scale from our smallest to our enterprise level clients", noted Eric Forgo, SBS Director of BI and CRM. "Because of the integration to each of the four Microsoft Dynamics ERP platforms, the ease of deployment is high and has yielded a very satisfied group of customers. We look forward to growing with Solver to serve our customers and deploy best of breed cloud-based solutions."
About SBS Group
SBS Group is a Microsoft Master VAR and Indirect Cloud Solutions Provider (CSP) specializing in Microsoft Dynamics solutions and services for companies of all sizes. With more than 3,000 active customers served by over 300 employees across 40 locations in North America, SBS Group is a recognized leader in cloud ERP, CRM, productivity and business intelligence solutions. We simplify the cloud experience and help our customers realize business value faster with SBS Group AXIO solutions for Dynamics 365 and our streamlined RightPath approach. SBS Group is headquartered in Edison, NJ and has been a recognized leader in Microsoft business solutions for over 30 years. https://www.velosio.com
About Solver
Solver provides BI360, the leading cloud and on premise Corporate Performance Management and Business Intelligence suite for Microsoft Dynamics, Sage, SAP, Intacct, Acumatica, NetSuite and other ERP systems. Solver is a Microsoft Gold ISV Partner and the winner of the Microsoft BI Partner of Year Award and has a presence on the Gartner Group CPM Magic Quadrant. BI360 is sold through a worldwide network of partners and is ideal for companies looking to find a user-friendly, yet highly functional Strategy, Forecasting, Budgeting, Reporting, Dashboard, and Data Warehouse solution to give them deep insight and actionable information across all facets of their organization. For any questions, visit Solver's website or contact Solver at info@solverglobal.com.