On June 13th, Microsoft acquired LinkedIn for $26.2 billion. It marked Microsoft's largest acquisition ever – they paid a premium of $192 per share. It was a 'big time' deal for two companies with incredibly popular and recognizable brands. After the initial shock, experts began to dissect the deal pointing out that Microsoft had probably bought LinkedIn at the height of its power. In the two quarters before the deal, LinkedIn took a significant drop in valuation, stock price and earnings. However, Microsoft must have seen something in LinkedIn that they could take advantage of.
Read the official announcement.
The acquisition of LinkedIn presents a whole new industry for Microsoft. At the time of the deal, both companies pushed that the acquisition was a coming together of the World's Leading Professional Cloud (Microsoft) and the World's Largest Professional Network (LinkedIn). The acquisition surely signals the market entrance of Microsoft to social networking, especially since they acquired Yammer in 2012.
Basics of the Deal
Jeff Weiner, CEO of LinkedIn, will remain as CEO and will report to Satya Nadella, CEO of Microsoft.
LinkedIn will remain its own brand – similar to YouTube's partnership with Google.
Microsoft has over 1 billion users over its various platforms. LinkedIn has a network over 433 million professionals.
The deal is expected to close by the end of this calendar year.
The acquisition boosts Microsoft's total addressable market 58% to $315 billion.
Read more about the specifics of the deal.
Watch Satya Nadella and Jeff Weiner discuss the deal.
So, what does Microsoft have in store for LinkedIn?
Good question. The simple answer would be: a lot. Let's look at few initiatives we think will happen.
Integration of Sales Navigator with Dynamics CRM
LinkedIn's Sales Navigator is a tool that Microsoft has been eyeing for some time. Its capability to create quality leads and present updated and accurate information to sales reps is very attractive to businesses looking to grow their client base. With the acquisition, it is common knowledge that Sales Navigator will at the very least directly integrate with Dynamics CRM and may eventually be built on Dynamics CRM.
To go even further, how great would it be if the records of contacts, accounts and leads in your Dynamics CRM updated as the related profiles of those people and companies are changed? Think of all the time sales reps and administrators would save inputting and updating records.
For example, if a client got a new phone number, but didn't notify you… No worries – it's already reflected in the Dynamics CRM contact record. Another aspect of this integration could be the ability to see the contact's, or lead's, recent activity on LinkedIn. What posts has he liked or shared? Has he published any LinkedIn pulse articles lately?
Barb Darrow from Fortune wrote a great piece on LinkedIn's impact on Microsoft Dynamics ERP and CRM.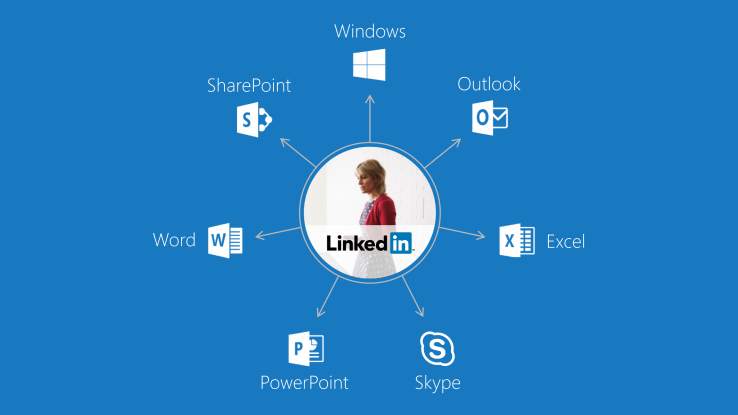 Integration with Dynamics 365
Dynamics is most likely the least known part of Microsoft's operation. The deal with LinkedIn helps bring the Dynamics part of the business out of the dark. After all, Dynamics ERP and CRM are perceived as 'smaller' efforts of Microsoft since both only hold around 5% market shares of their respective markets. LinkedIn will help Dynamics 365 and CRM further embrace cloud technology and deployment.
Neither Dynamics AX nor NAV, which will form the basis of Dynamics 365 financials, have particularly notable Human Capital capabilities. Now, HR professionals may find a bigger role on the Dynamics 365 platform as the powerful recruiting tool of LinkedIn is integrated into the ERP solution. Additionally, human resources professionals and the field service industry may benefit from LinkedIn's ability to help them manage temporary workers.
Read Rachael King's article, "Microsoft Deal for LinkedIn Shines Light on Dynamics Business" in The Wall Street Journal.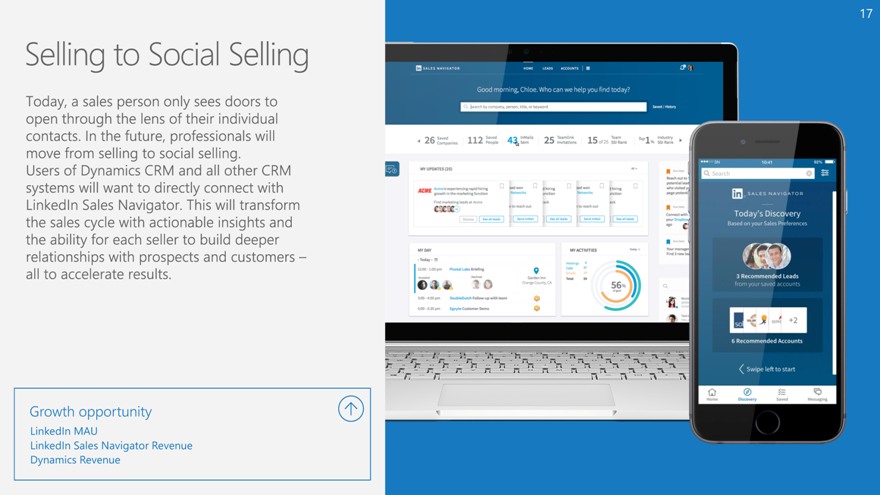 More Resources on Office 365
One integration that Satya Nadella alluded to during the announcement was the ability for Office 365 to contain targeted information based on your activities. For example, if Office 365 notices you are working on a project about warehouse manufacturing, there would be a side panel or tab offering suggestions for warehouse management experts to speak with or LinkedIn Pulse articles you should be reading.
Additionally, Cortana would be able to inform you about the company and prospects you are about to speak with at a sales meeting. You would walk into the meeting more informed about each person and be able to tailor your message towards each person's needs. Users may even be able to find training for a task they are performing on PowerPoint without leaving the app.
Read how Sarah Perez from TechCrunch thinks Microsoft will use LinkedIn for Office 365.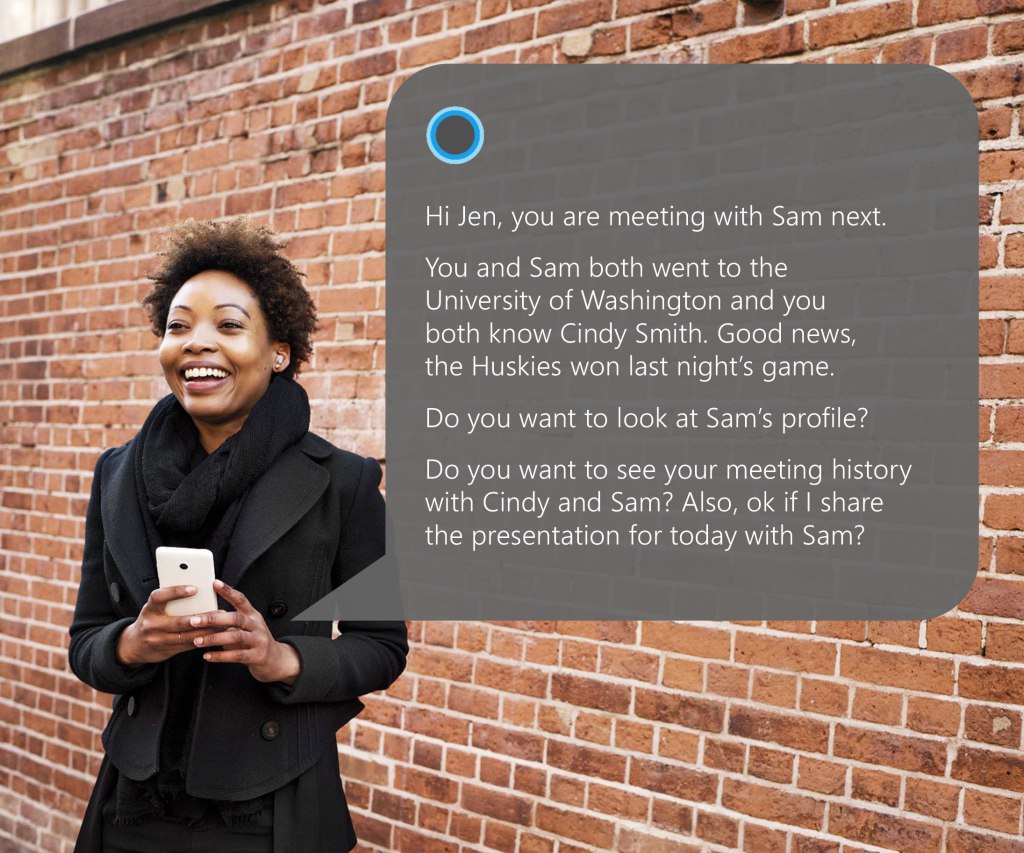 These are just a few of the initiatives that we see on the horizon. Obviously, Microsoft will use LinkedIn in more ways than these three, especially opportunities leveraging its powerful cloud network in with LinkedIn vast professional network. It's an exciting time to be a Microsoft Dynamics CRM and ERP user!
How do you see the future of Microsoft and LinkedIn?
James Bowman
President and CEO, SBS Group
Jim Bowman brings more than 30 years of experience in the business software industry. He has helped thousands of businesses leverage technology to improve revenue and lower costs. Since joining SBS Group in 2003, he has grown the organization from 5 employees to more than 250 in 38 regional offices.

Jim has been instrumental in developing programs that have earned the company recognition as a Best Place to Work, Microsoft's Worldwide Partner of the Year, and Microsoft's Presidents Club designation. He currently serves as a member of Microsoft's Partner and Product Advisory Council, providing key input to the direction of Microsoft's business solutions. He is also an active member of Vistage International and the Association for Corporate Growth. In 2016 Jim was named EY Entrepreneur of Of The Year Finalist.