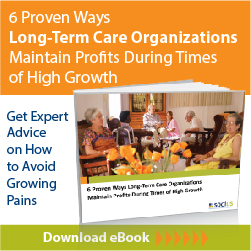 Maintaining the necessary inventory for each senior and long-term care facility grows more complicated with each acquisition and expansion. Making sure residents have the right supplies, including everything from medicine to wheelchairs, becomes increasingly challenging and expensive during times of growth. Ensure you have the right items for residents and control purchasing costs by centralizing inventory and material management operations.
The inventory and care services provided to residents of senior and long-term care facilities can be challenging to manage, especially with spreadsheets or manual systems. This challenge grows increasingly complicated as more facilities are acquired, mergers take place or business grows through other expansions. An array of high-volume and swiftly moving inventory, such as medications, is nearly impossible to monitor with manual means. Overstocking other items, like wheelchairs or other equipment, can become expensive and unnecessary.
Put stronger controls in place to control purchases and care services by deploying a modern business management solution. Microsoft Dynamics GP provides senior and long-term care facilities with stronger inventory control and coordinated care management by delivering a 360-degree view of operations and resident relationships.
Gain Control and Insight Over Inventory and Resident Care Services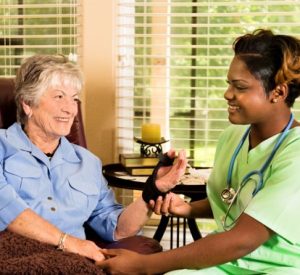 As your senior care organization grows, you have an opportunity to take advantage of an economy of scale. However, it isn't financially responsible to purchase medicine or equipment without knowing what is actually being used or able to forecast what may be needed by residents.
As indicated in "6 Proven Ways Senior Care Organizations Maintain Profits During Times of High Growth," knowing what types of inventory are being used, and in what volume, is possible by centralizing inventory management processes within Microsoft Dynamics GP. With a centralized requisition process, each senior and long-term care facility can manage the inventory availability for their individual location. Purchasing agents will also be able to combine orders from multiple locations and work with suppliers to obtain the most cost-effective purchases.
Microsoft Dynamics GP provides tighter controls for managing coordinated care information in addition to inventory data. Dashboards and other automations streamline inventory and care services tracking and reporting. Strong traceability for regulated items, such as medicine, ensures you have the inventory that is needed, where it's needed, and when it's needed. Real-time insight gives employees confidence they will be able to have necessary medical supplies and equipment to meet residents' daily needs. At the same time, your leaders can be confident maintaining optimal inventory levels without needless, expensive overstocking.
Gain control and insight over inventory and coordinated care services by replacing manual processes with the time-saving automations offered in modern business management systems. Download the eBook and contact Socius for guidance with strengthening and streamlining these key business processes with Microsoft Dynamics GP.