At the heart of Microsoft Dynamics CRM's marketing automation features is campaign management.  If you are a Dynamics CRM user, you know that there are two different kinds of a campaigns, the Campaign and the Quick Campaign.
It can be confusing to know when it would benefit you to use each of these marketing campaign management tools.
Here is a quick breakdown of what makes Quick Campaigns different from Campaigns:
Quick Campaigns

Campaigns

Target a single list of customers or contacts
Execute a single activity type
Leverage eMail templates
Quick execution
No built-in tracking metrics

Target multiple marketing lists
Execute multiple activities
Leverage eMail templates
Enables long-term projects
Leverages templates and built-in metrics
Supports planning activites
As you can see from these scenarios, both the CRM Campaign and the Quick Campaign are useful tools for running a campaign and tracking the results.  Below is a side-by-side view of these two processes: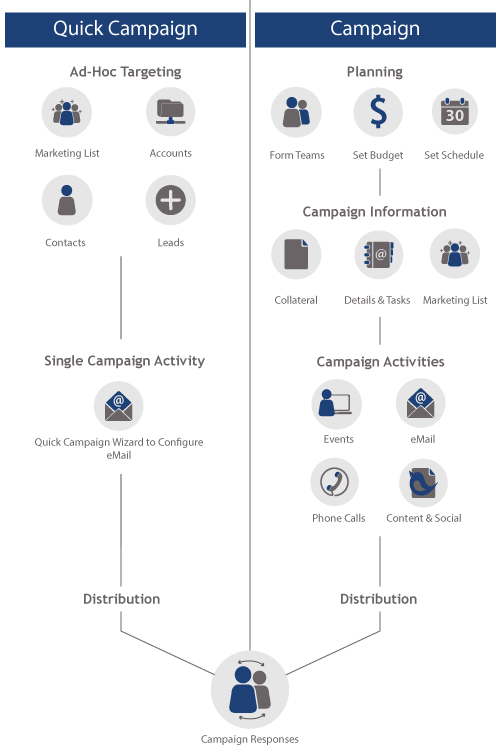 See How Marketing Campaigns in Dynamics CRM Work
Discover Marketing Automation with Click Dimensions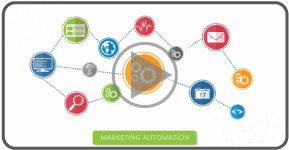 This article was originally posted in 2011 and has been updated for accuracy and relevancy.