MICROSOFT DYNAMICS GP 2015 R2 FEATURE
Before in Microsoft Dynamics GP, to use the Auto Deposit functionality, the user had to have Analytical Accounting installed. In GP 2015 R2, the Auto Deposit functionality can be used with or without Analytical Accounting installed. This company setup option allows for cash receipts entered in Receivables Management to directly update the checkbook balance when posted. You will not be required to post the cash receipt again from the Bank Deposit Entry window (Transactions >>Financial >> Bank Deposits) in Bank Reconciliation if you mark this option.
How to Enable the Auto Deposit Functionality
In Dynamics GP2015 R2, navigate to the company setup window (Administration >> Setup >> Company >> Company >> Options)
Enable the Auto Deposit functionality by checking the box next to 'Automatically post cash receipt deposits'.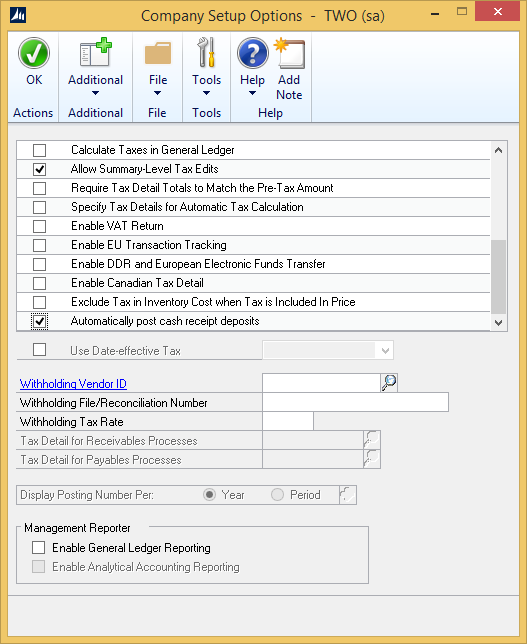 To enable this feature Upgrade your GP account today!
You Need to be on Dynamics GP 2015 R2 to take advantage of these updates