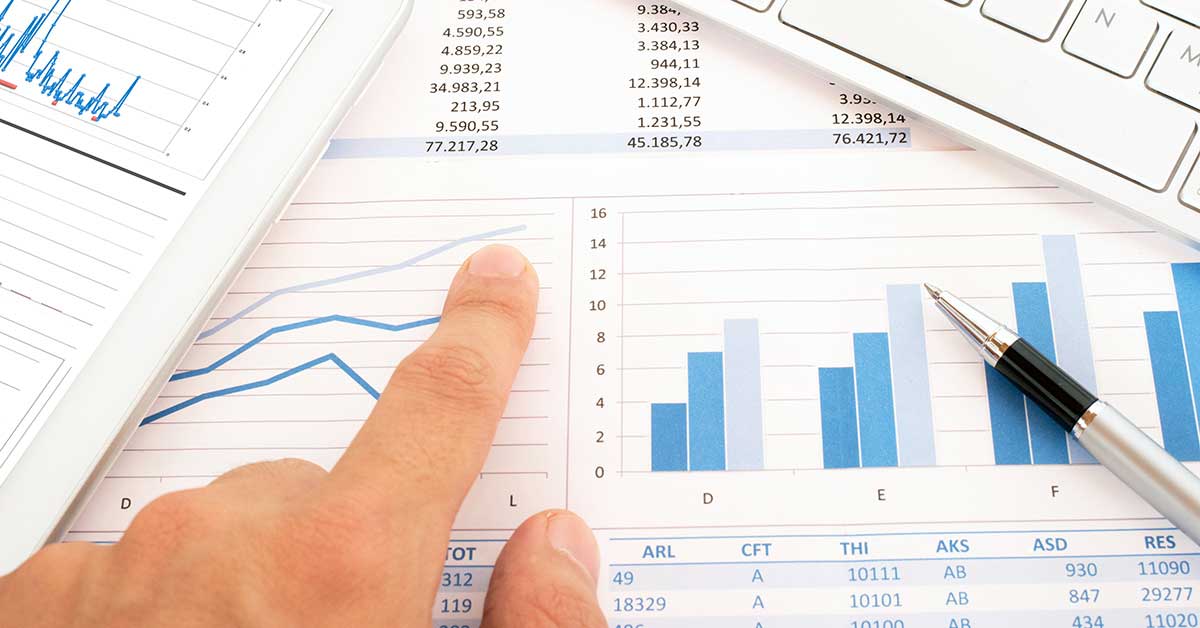 Digitizing Delivery and Streamlining Operations with the Cloud and Project Based ERP Software
Velosio Recognized in Four 2023 Microsoft Partner of the Year Award Categories
Project based Companies Aren't as Rare as You May Think.
We typically think of project based businesses as professional services companies or specialty contractors where revenue is tied to efforts with a clear beginning and end.  Do the work, charge for related services. Simple?  Not really.
The fact is that project-based businesses are found in just about every sector, from services companies to manufacturers, distributors, oil and gas, construction, transportation, hospitality, finance and even government.  Larger companies almost always have mixed-mode processes where projects only account for a portion of revenue, but their need to adequately track, report and analyze financial results by project are key to success.
Project based ERP software comes in many flavors, but none with the Azure cloud platform, flexibility and modern analytics potential of Microsoft Dynamics 365.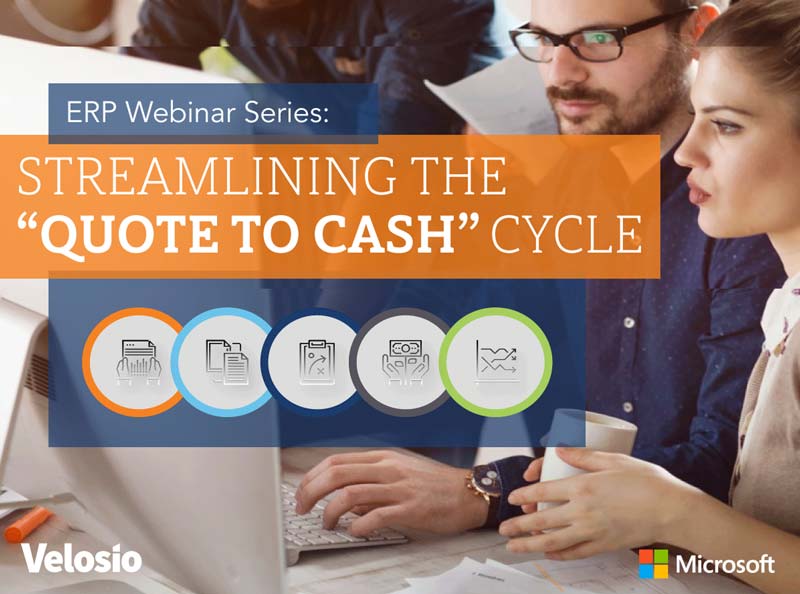 A Modern Approach to Transforming the "Quote to Cash" Cycle
Project based businesses often structure operations around the Quote to Cash cycle, which incorporates everything from sales and marketing efforts to land new projects, through project delivery and revenue recognition. For most companies, each step in the quote to cash cycle is managed independently, which results in inefficiencies and duplication of efforts throughout the sales and delivery cycle.
Explore this page to learn more about the Quote to Cash cycle, including best practices and software strategies for growing and enterprise companies that depend on profitable project delivery. We'll show you how companies are transforming with connected cloud to create a digital experience that enables teams to close a higher percentage of deals, increase customer satisfaction, outpace competitors and maximize profitability.
On Demand Webinars for Project Based ERP Software
If you prefer to watch and listen, click on the thumbnails below to view recorded webinars where experts from Velosio and our partners provide expert advice and project based erp software demonstrations designed to help your company streamline the Quote to Cash cycle.
Quote to Cash Quick Notes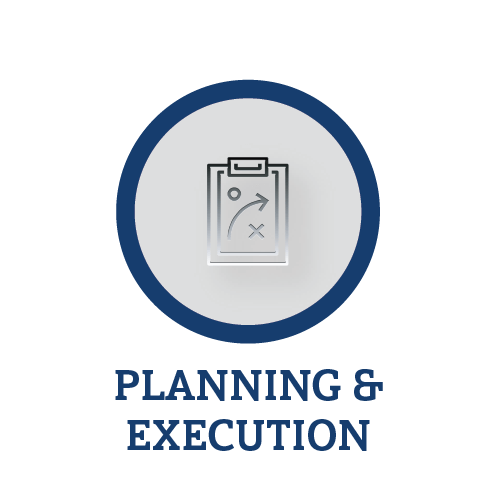 Tactical changes that will optimize projects and minimize non-billable time:
We've seen how disconnected business systems result in wasted time, weakened performance, inaccurate data, and considerable costs. Connecting project based ERP software and systems across people, processes, and technology allows you to focus on improving how your organization does business. You'll want to implement more effective processes across sales, marketing, project management, and financial management that will increase revenues and drive down costs. The goal is to increase actual hours billed, measured through realization rate.
Market and sell to target customers
The goal here is to focus on getting clients and projects that fit the skills and expertise of your resources. This will improve effectiveness of sales and marketing and create a better fit between project portfolios and your resources, leading to less non-billable time and less need for rework.
Improve project estimation
Market trends and customer demands are driving more "fixed-cost" projects, which force your firm or business to eat the cost of any additional hours. By improving project estimation, you can reduce that amount of non-billable work.
Have the right resources on the right projects
With improved insight and forecasting, you can do a better job of managing your resources.
Manage 'over-servicing' customers
More appropriate selling, improved project estimation, and better resource management will lead to fewer project exceptions to manage and less need to make accommodations to clients that lose money for your business.
Improve billing accuracy
Coordination between project and financial management, along with better timekeeping, will result in more accurate billing.
WHITEPAPER DOWNLOAD
"Microsoft Dynamics 365 for Professional Services Firms –
A New Way of Understanding What It Is – And What It Can Do"
Length: 11 Pages, Published September 2019
Abstract:
A seasoned member of the Velosio team likes to compare the world of professional services (proserv) firms to the hotel business. It's not as big a stretch as it might at first appear. "If you don't book those rooms today," the team member continues, "the opportunity is gone forever."
Project-based firms face a similar challenge. But their inventory isn't hotel rooms. It's knowledge workers. If you're not utilizing those valuable (and expensive) resources, you're failing to optimize the firm's profitability. Conversely, if you've got more opportunities than resources to handle them, you're leaving money on the table—or watching overworked employees walk out
the door.
The common thread here is visibility. Service company decision-makers need to see the big picture, informed by frontline-level detail. They must manage a diversity of moving parts in a highly competitive, and often highly regulated, environment. This is the case whether you're in management consulting, financial advisory, software development, system integration, advertising, accounting, or any of the other proserv specialties that Velosio has been serving for years. It applies whether your business is small, medium-sized or enterprise-scope.
Benefits of Integrated Project-Based ERP Software
Project-Based ERP is a special flavor of ERP for companies that need to manage much more than standard finances, billing, inventory, HR and other common business requirements.
Anyone responsible for managing a large company where projects account for the lion's share of revenue understands that quoting, bidding, contracting and project execution drive a significant amount of processing in the financial system. Without formally connecting these processes to back-office systems, it is nearly impossible to accurately project revenue, measure profitability and make sound financial decisions.
By integrating these processes, companies can manage business and cash flow more effectively by:
Lowering costs associated with siloed environments
Increasing quote conversion rate, reducing cost of lost pursuits
Onboarding new projects faster
Allocating resources more efficiently
Improving utilization metrics (for services companies)
Providing a better client experience with more accurate and timely billing
Predicting revenue and pipeline more accurately
Streamlining interdepartmental communications and reduce redundant workloads
Never running out of stock and cutting materials costs
Avoiding project overruns with WBS transparency and controls
Mid-Contract changes or additions automatically flow throughout all systems
Improving revenue recognition and adherence to accounting standards like ASC 606
Providing comprehensive reporting, dashboards and predictive analytics to drive better decision-making
The advantages of an integrated, cloud-based, system are clear but it isn't uncommon for project-based companies to reply on multiple, disconnected systems. Most have evolved over time and pieced disparate systems together over many years. Excel may feel comfortable, but these disparate systems makes visibility into your business impossible.

7 Reasons to Migrate Your Project Based ERP Software to Public or Private Cloud

Now is the ideal time to shift into high gear and establish a foundation for your digital future. By taking advantage of the cloud, you can capitalize on the power of data and take full advantage of emerging technology. As highlighted in the infographic, here are seven reasons it's time to migrate to Microsoft Dynamics 365 in the cloud:

Reduce Capital Investments

Running core business systems on premise requires significant expenditures in hardware, real estate and building space, and additional investments in HVAC, racks, IT support, maintenance and upfront software costs. Companies that move to the cloud do not have these expenses.

Integrate business systems

Microsoft Dynamics 365 Project based ERP software offers great flexibility, especially when combined with the expanded capabilities of Microsoft Azure. Armed with a strong cloud-based foundation, you will be able to take advantage of financial, customer, operational, talent, and business intelligence apps and deliver actionable data to users on virtually any device, anywhere and at any time.

Increase data security

Cloud providers are measured against a much higher standard for security. They are obligated to safeguard data against electronic and environmental threats that put many businesses at risk. A qualified cloud provider  will deliver reliable backups, use encryption and other cybersecurity tools to monitor data for risk, and will respond quickly in the event of theft or breach of devices and data.

Reduce the risk for business interruptions

Natural disasters ranging from weather to fires to regional power outages will stop business in its tracks. By moving business applications to Microsoft Azure, you will be able to get back up and running faster should an unexpected event occur. Built-in backup and geo-replication services add an additional layer of security to customer and corporate data.

Free IT to focus on strategic tasks

Your IT team can't focus on the future when they are maintaining complex business management systems. A move to the cloud will free up your team for more business-centric activities, such as identifying new ways to understand customer behaviors that will support sales, expand product lines and lead your business into new marketplaces.

Establish a competitive advantage

Data is the quintessential part of gaining an edge over competitors. With Microsoft Dynamics 365 on Azure, you gain access to a higher level of business tools including Microsoft Power BI, PowerApps and Machine Learning. These apps turn data into insights that you can use to drive greater business efficiency, strengthen customer interactions and grow profits.

Utilize the cloud with confidence

When you are ready to move to the cloud, the experts at Velosio will guide you step-by-step through the process. We offer best-fit business applications, perform the administration and maintenance activities, and simplify your move to modern. Our Stratos Cloud is secure private cloud hosting that offers scalability, mobility and reliability with minimal disruption and a small up-front investment.
On-premises vs. Cloud-based ERP for Professional Service Firms: 6 Reasons to Make the Switch
Professional services and project-based business rely on efficient project management for success ⁠— spanning across all areas of their business and business systems....
Read More
How to Improve Resource Utilization Through Operational Changes
When you are a professional services firm or project-based business, your bottom line is driven by resource utilization. If your business suffers from...
Read More