A Business Leaders Guide to the New Digital Age
Gain an in-depth understanding of digital transformation and its benefits for driving growth, innovation, and success. This guide is a practical and actionable resource that helps business leaders navigate their digital transformation journey.
eBook Download:
"Executive's Guide to Digital Transformation for the High-Tech Service Provider"
High-tech service providers are driven to undergo constant digital transformation given the nature of the business. It is expected that high-tech service providers incorporate the latest and greatest technology tools and techniques to optimize their company since their business is based on assisting other organizations to do the same. High-tech service providers are constantly identifying opportunities for positive transformation and always re-imagining, re-envisioning, and revising their infrastructure and environment. Leaders in these organizations are looking to digitally transform their business and attempting to understand the best approach to take.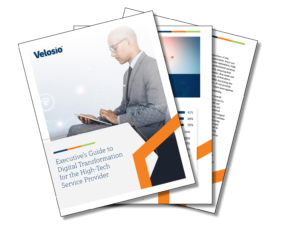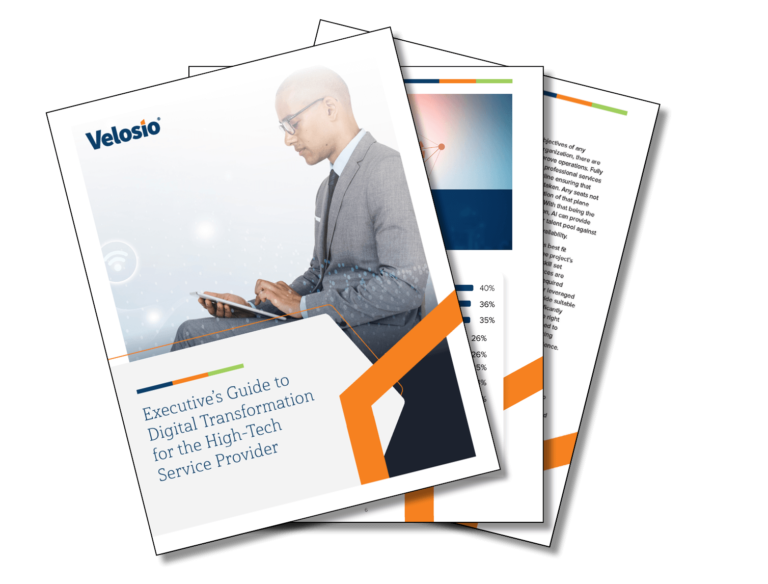 Download this eBook, "Executive's Guide to Digital Transformation for the High-Tech Service Provider", to learn how you can take control of your digital transformation journey by understanding the barriers, opportunities, and the path forward.
Download the eBook here!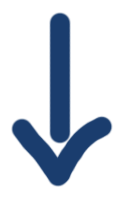 How Velosio Can Assist Your Professional Services Firm
Velosio has helped thousands of project and service-drive companies like yours to leverage the Microsoft platform successfully. Getting started is as easy as picking up the telephone for an exploratory call with one of our experts located around the country.
Over 30 years in the technology industry with Microsoft solutions
Deep Professional Services industry expertise
Experts in Microsoft business applications, like Dynamics 365, Office 365, Azure Cloud and Power Platform
Simple, Fast, and Low Risk Implementation leveraging our AXIO solution for Professional Services Firms that gets you up and running in half the time of traditional deployments
To schedule a call to discuss your digital transformation journey, send us an email at info@velosio.com or call directly at 888.725.2555!