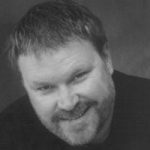 One difficulty many greenhouse growers face is dealing with the often-disparate data required to keep track of production needs. By switching to Microsoft Dynamics NAV with Agriware grower-based businesses can cut down on these headaches with its powerful production management tools.
Dynamics NAV features a Jobs function, with tabs for Production Scheme and Activity Schemes, which house all the data necessary to plan, track, and maximize efficiency when it comes to production. The Production Scheme tab features the ability to sort jobs in to "phases", which users can customize. For each of these phases users will see vital data such as:
Quantity per area (number of plants per square foot)
Scrap rate (estimated number of plants in batch that won't make it)
How long each product can stay in inventory
Hand in hand with the Production Scheme tool is the Activity Scheme tool. The Activity Scheme tab will show what actions must happen during each of the defined production phases, as well as what resources are needed for each activity. Users will see detailed breakdowns of each project's:
Time needed
Labor estimates
Equipment needs
Estimated costs
And other resources
In other systems, all this data is kept in separate, complicated databases and systems. Users would spend time having to cross-reference multiple data-sources for even the simplest of tasks. With Microsoft Dynamics NAV all these disparate systems are rolled in to one, giving users a simple, intuitive, tool for keeping track of all the data needed for each product. This data immediately populates to the entire Dynamics NAV system, and can even be used to populate work orders and inventory.
By switching to Dynamics NAV with Agriware greenhouse growers arm their employees with all the tools they need to track production needs, increasing their effectiveness and efficiency.