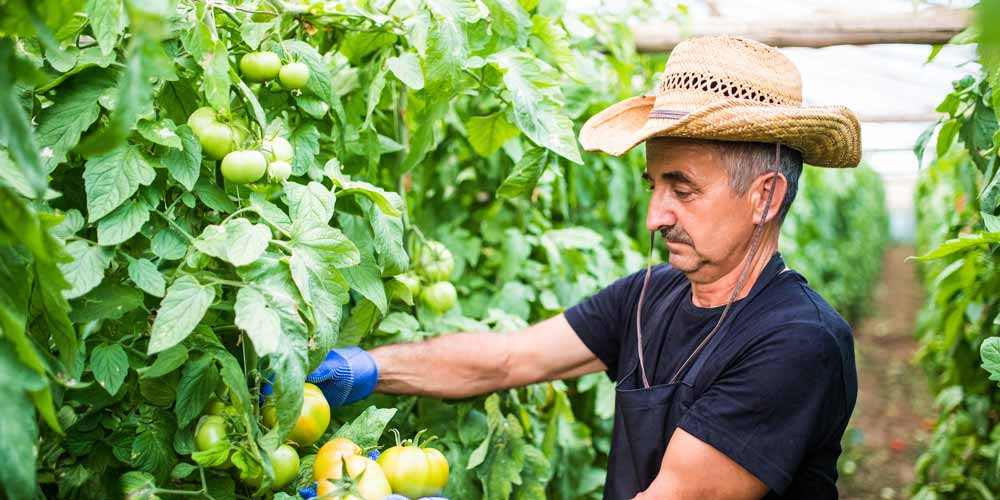 SilverLeaf ©
Microsoft Cloud ERP for Produce Growers
Missed Aspire22? - Not to worry! You can now access every session on-demand. Register now to unlock this exclusive content.
Modernize and Simplify with SilverLeaf.
More Efficient Business and Production Management for Fresh Produce Growers
When it comes to growing and bringing fresh produce to market, you need a modern solution that simplifies daily operations and provides integration between financials, production, inventory, shipping and other key workloads.  With SilverLeaf and Dynamics 365 Business Central, you can easily manage, measure and track performance in real time whether you're in the office or out in the field using a mobile device.

One Solution for Your Business with Room for Growth.
SilverLeaf provides a comprehensive and user friendly nursery management software that can be configured to fit your business today and still accommodate tomorrow's growth. SilverLeaf was built on top of the best-in-class ERP platform: Microsoft Dynamics 365 Business Central to integrate all the functions you need in a world-class cloud platform for produce growers.
Finance, Accounting and Compliance
---
Finance, Accounting and Compliance
SilverLeaf enables your compliance strategy, streamline for greater control, and gain real-time insight across leveled perspectives
Financial Reporting
Audit Trails
State-Specific Tax Compliance
280e Strategy, GAAP and IFRS
Item Cost Analysis
Know your costs, manage your processes, and optimize your operational resources with SilverLeaf.
Material Requirements Planning
Bartender Label Integration
Availability Matrix
Load Management
Batch Measures
Location Management
Full Lot/Batch Traceability
Replenishment Triggers
Supports State Tracking
Cultivation & Quality Controls
---
Cultivation & Quality Controls
Optimize your grow facility and all associated costs.
Space Management
Plant Tracking by Tag
Track Cultivation Costs Management
User Definable Tests and Measures
Change & Results Tracking
Multiple COA Layouts
Internal Controls for QC & QA
Streamline order placement, scheduling, and invoicing to best serve your customers.
Rack Optimization
Load Management
Chain of Custody
License Management
Google Maps Delivery Dispatch
Manifest Creation
Order Entry Matrix
Finance, Accounting and Compliance
Cultivation & Quality Controls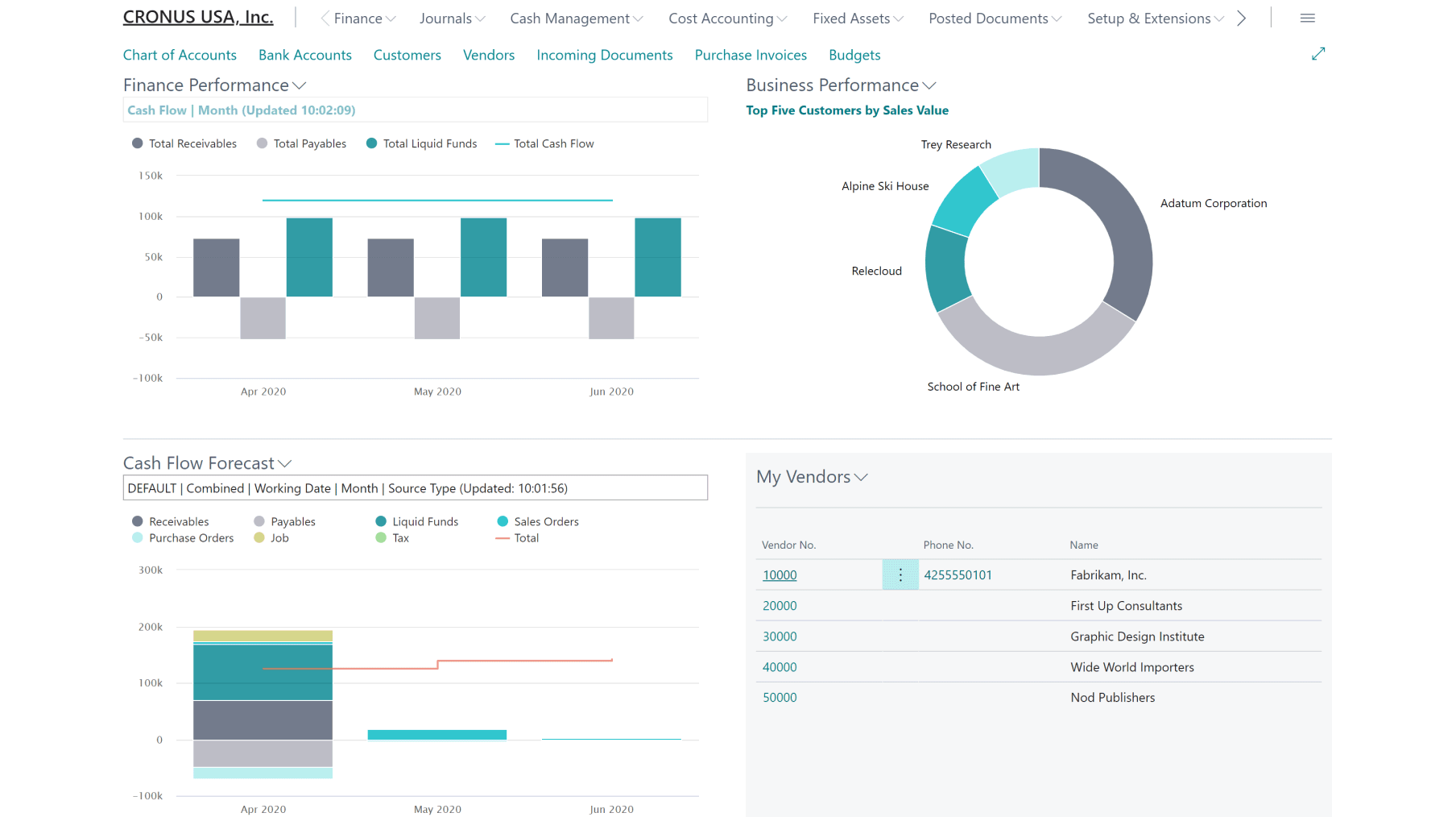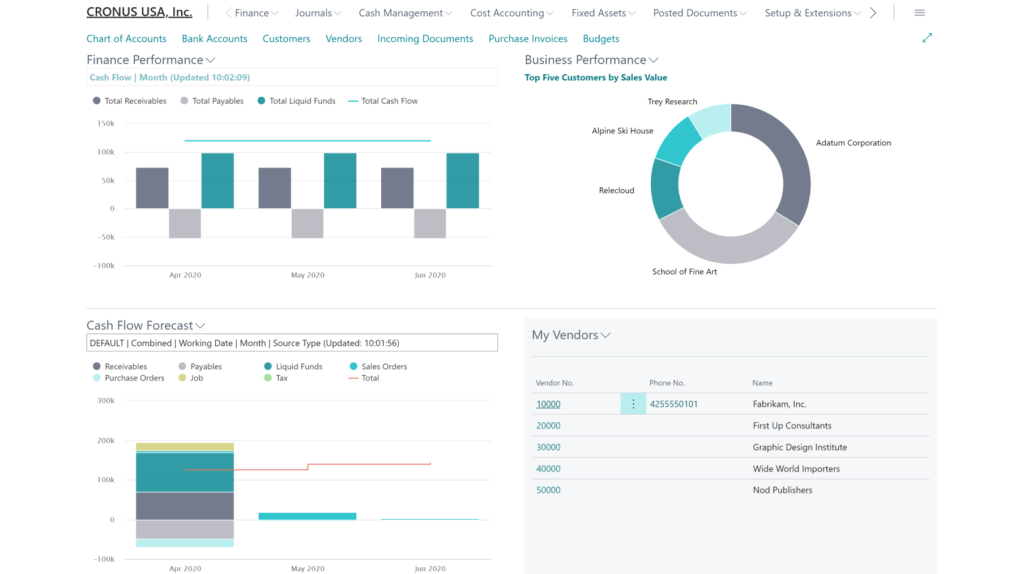 Key Features for Produce Growers
With Velosio SilverLeaf, a Microsoft Cloud ERP System designed for greenhouse growers, you can be sure that your company has everything you need to grow and operate more efficiently. From integration to Microsoft Office, to advanced reporting and the ability to tailor to your specific needs.
Traceability
Crop Availability
Inventory and Rack Management
Anytime, Anywhere Data
Manage Your Entire Business in One Place
We've spent three decades implementing and configuring ERP for industry leaders and value Microsoft Dynamics 365 Business Central as the foundation of SilverLeaf because it was designed for producers and distributors. D365 Business Central (BC) also gives our team the flexibility to configure extensible solutions that are industry-specific to produce growers, yet manageable for a lean IT team.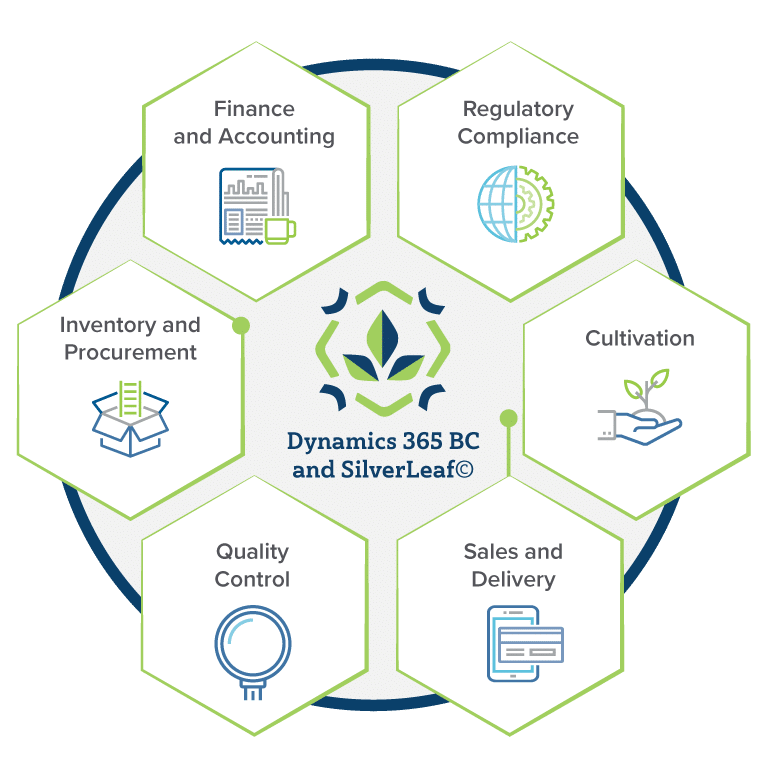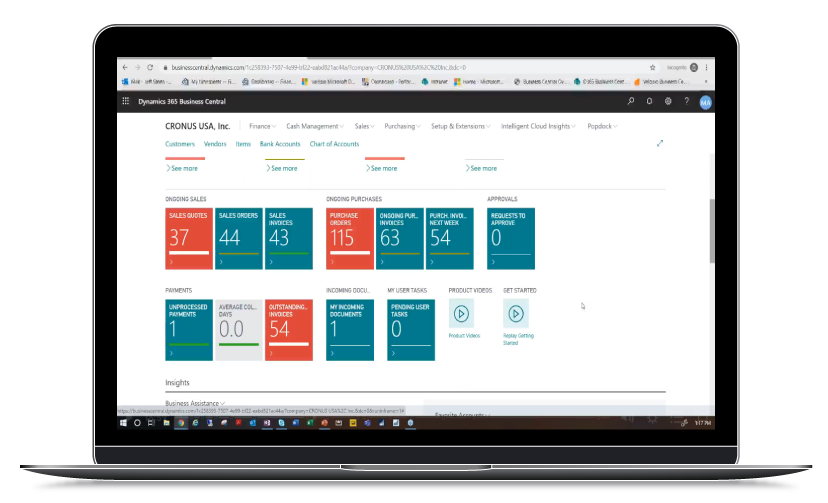 Mobile Tracking and Collaboration
Because SilverLeaf is built on Microsoft Dynamics 365 BC, our clients can take advantage of the Microsoft Power Platform to create mobile apps with little or no coding necessary.  From deliveries to inventory held by receivers and merchandisers, our team can create the perfect app to complement your business.
Advanced analytics, process automation and even virtual agents to provide an always-on experience for clients are also part of the Microsoft Power Platform and at your fingertips!
What Growers Need in a Greenhouse Management Software Solution
Why Velosio for Your Greenhouse Grower and Horticulture Software Solution?


"Green Circle Growers has been up and running on MS Dynamics Business Central for nearly two years with great success.  We were fortunate to have selected Velosio as our implementation partner and their expertise, diligence, and focus to get the job done has been exceptional.  We highly recommend this combination of software and partnership for other greenhouses seeking to improve their operations."
Charles Dressler, Chief Information Officer, Green Circle Growers
Maarel Orchids Improved Visibility and Managed Expansion with Microsoft Dynamics
Maarel Orchids, the largest orchid growers in the world, had multiple systems and manually managed many business processes through the use of excel and spreadsheets, resulting...
Read the Case Study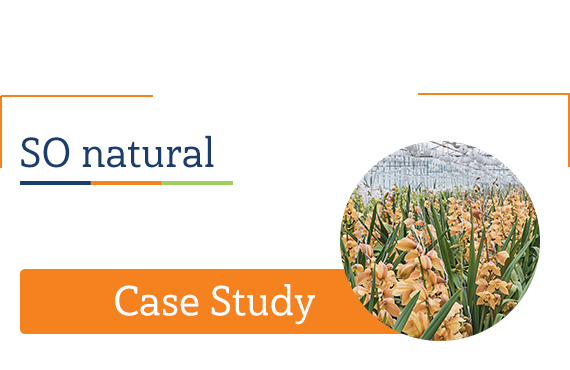 SO Natural Optimizes Inventory with a Customized Implementation from Velosio
SO natural began growing lettuce and tomatoes in 1959 and has been cultivating orchids since 2004. The family company needed horticulture software designed to improve insights...
Read the Case Study
Related Products and Solutions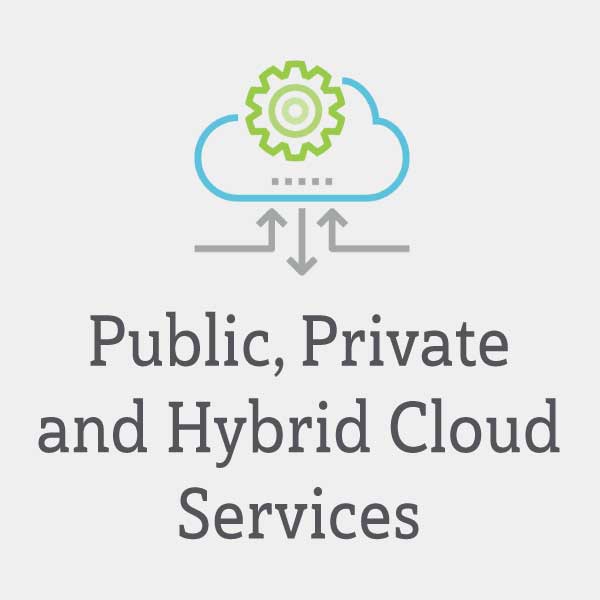 The Microsoft Cloud and Velosio Private Cloud enables organizations to benefit from cloud scale, mobility, power and reliability with a small up-front investment and virtually no maintenance.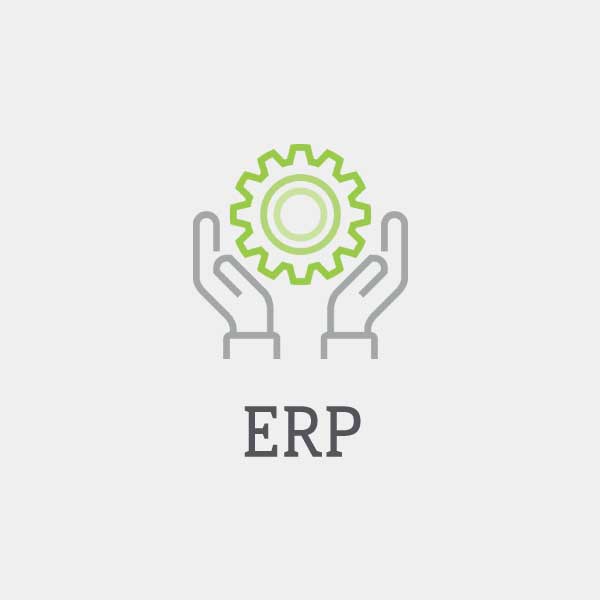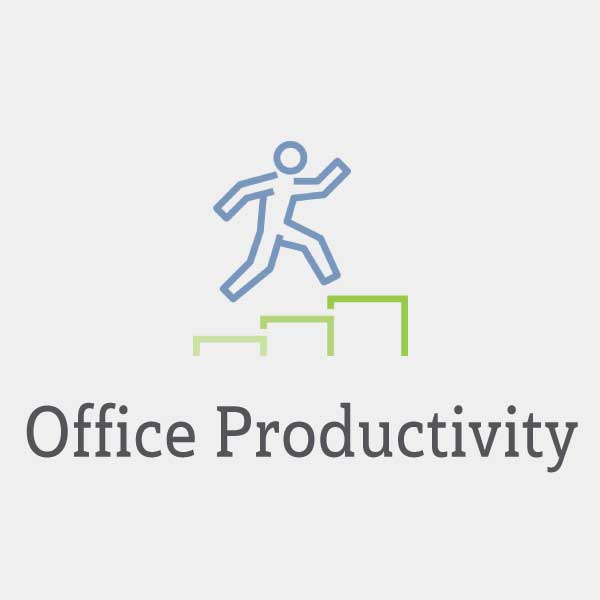 Get things done faster, more efficiently, so you can focus on what's important. We've got the productivity guidance you need to get the job done with the Microsoft Office Suite.
Velosio implements business intelligence systems providing insights across business operations with a focus on world-class financial reporting, budgeting and analysis.
Velosio has developed proprietary software solutions, implementation packages, training programs, and enablement services purpose-built to help our customers realize business value faster.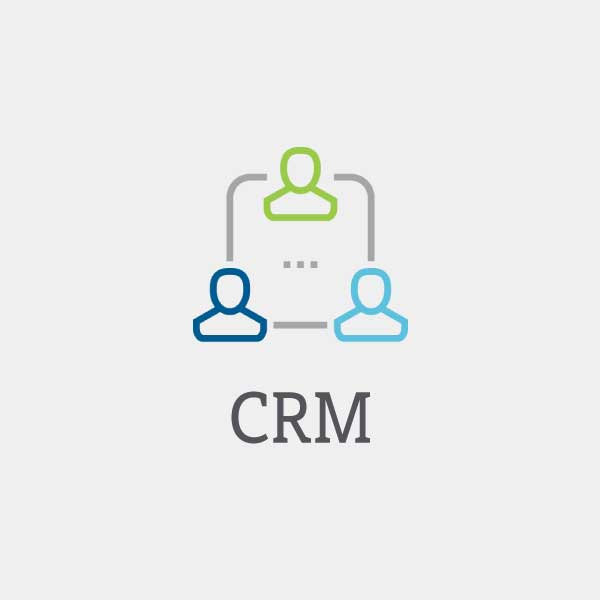 Dynamics 365 unifies CRM and ERP into one cloud service to enhance your customer interaction through automated sales, marketing and customer service.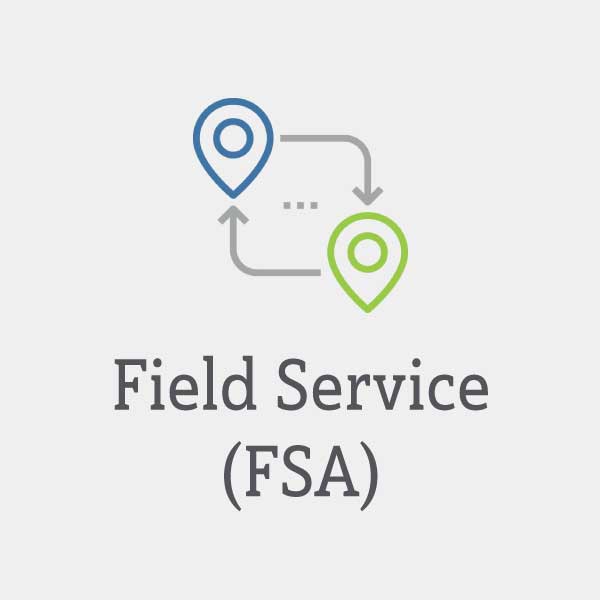 Deliver a seamless, end-to-end service experience with Dynamics 365 for Field Service. Resolve service issues before they occur while reducing operational costs.