Velosio's NetSuite Paycor Integration
As a certified marketplace partner with Paycor and a leading NetSuite Solutions Provider, we're excited to offer our Paycor to NetSuite Integration (PNI) which connects Paycor's Perform HR/Payroll solution with NetSuite's industry leading ERP solution.
Our Paycor integration connects two of your most important systems for managing people related data. PNI keeps employee data updated between systems including new hires, terminations and general field level changes. This enables you to take further advantage of NetSuite reporting, dashboards and saved searches for accurately analyzing financial results based on employee elements such as headcount, tenure, departments or locations.
Let us help you gain more visibility and value with your Paycor and NetSuite solutions!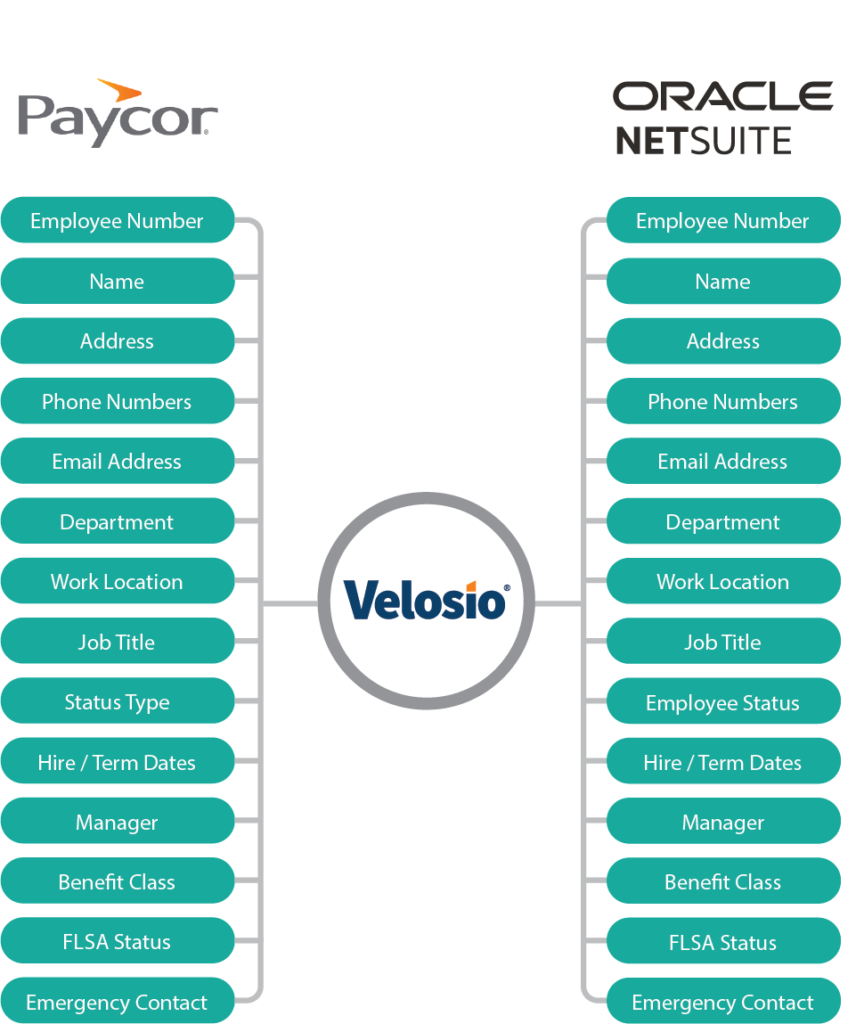 Subscription:
PNI subscription fees are $220 per month (billed annually). This fee includes the license, ongoing enhancements and maintenance, and support. There is a one-time setup fee of $1,000 to install, configure and test the integration. This also includes providing training for your team.
This integration is built, maintained and supported by Velosio.