Velosio Case Study: Gorilla Glue
Download "Gorilla Glue Gains Efficiency and Boosts Sales with Microsoft Dynamics"
About the Company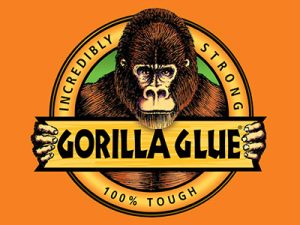 The Gorilla Glue Company is based in Cincinnati, Ohio and has been selling Gorilla Glue® for over two decades. The glue was first discovered being used in Indonesia on teak furniture, but consumers soon found it to be incredibly versatile and demand soared. On a mission to make products that deliver impressive results, the company has since expanded its offerings to include Gorilla Tape®, Gorilla® Super Glue, Gorilla® Construction Adhesive, and other premium tapes, sealants, and adhesives. Gorilla believes in high-quality products and choose to only put the Gorilla logo on products that meet rigorous development standards.
The Challenge
Previously, only a small portion of the sales team was utilizing the CRM software. As a result, there were many duplicate accounts and contacts listed as "unknown" recorded in the old system. When Gorilla Glue expanded its product line, it made it making it difficult for its sales team to keep track of all the products each customer had purchased, when they purchased, and how much they purchased. The team also had difficulty streamlining information between its ERP and CRM system. With the expanded product line, salespeople were making 60-80 outbound calls a day, and were having an issue finding the right account information for each call.
The Solution

The team at Gorilla Glue selected Microsoft Dynamics CRM to replace Salelogix across the entire organization. Velosio created harmonious connectivity between CRM and Microsoft GP using SmartConnect. The flexible solution allowed for customization and adaptability depending on an employee's individual preferences. Microsoft Dynamics CRM Online is flexible enough to be customizable so that their sales team is able to see exactly what they need at a glance to keep sales calls brief and targeted.