Step One: Download and extract the software
Download the zip file from ftp://ftp.ipmglobal.net/ipm_document_uploader.zip and unzip to a folder.
Step Two: Install the software
Right click the IPM Documents Uploader Setup32.exe or setup64.exe and Run as Administrator.
NOTE: You must have Administrator Privileges on your local machine in order to do this. Please talk with your IT support staff for more information.

Use the version that matches your operating system type: setup32 for 32bit OS and setup64 for 64bit OS. If unsure of your operating system, use the setup32 version.
Step Three: Setup IPM Documents Uploader
Right-click the "IPM Documents Uploader" and Run as Administrator.
When the window opens, Select "Settings"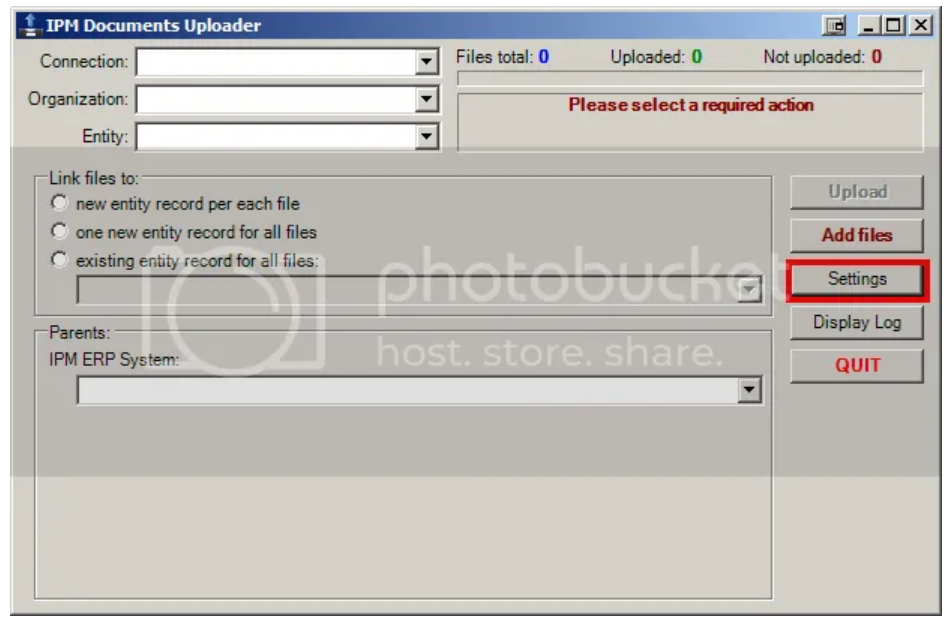 Put in the following information:
Select from the pull down menu http:// (if using an internal connection) or https:// (if using an IFD connection)
Your CRM address (example: crm.sample.com) It may also have a port number (:888) at the end of the address.
Check the IFD box (if using an IFD connection)
4, 5, 6 & 7 are only filled in if using an IFD connection. Skip to 8 if using an internal connection.
User Name: <your user id>
Password: <your password>
Check "Save Password."
Domain: your domain
Click "Retrieve Organizations."

Wait for the 2-3 minutes while it finds your Domain information.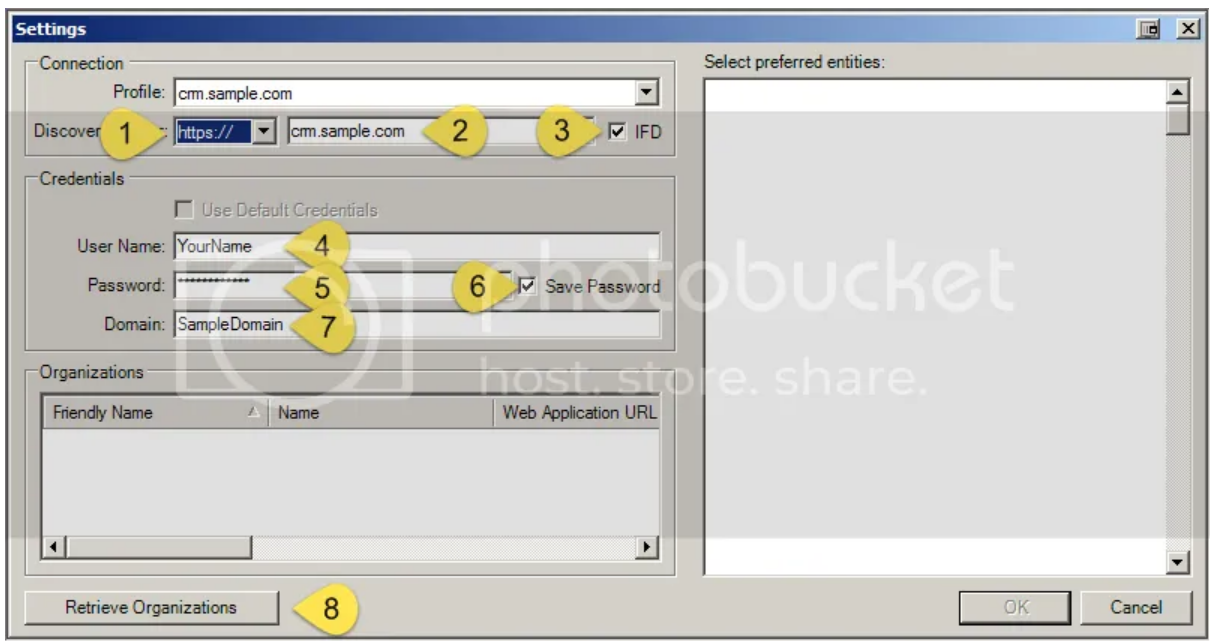 In the bottom window, when it shows your information (example: CRM), select all of the entities (10) where you will upload your files.

Suggestions: Account, IPM Jobs, IPM Subcontracts, IPM RFQs, etc.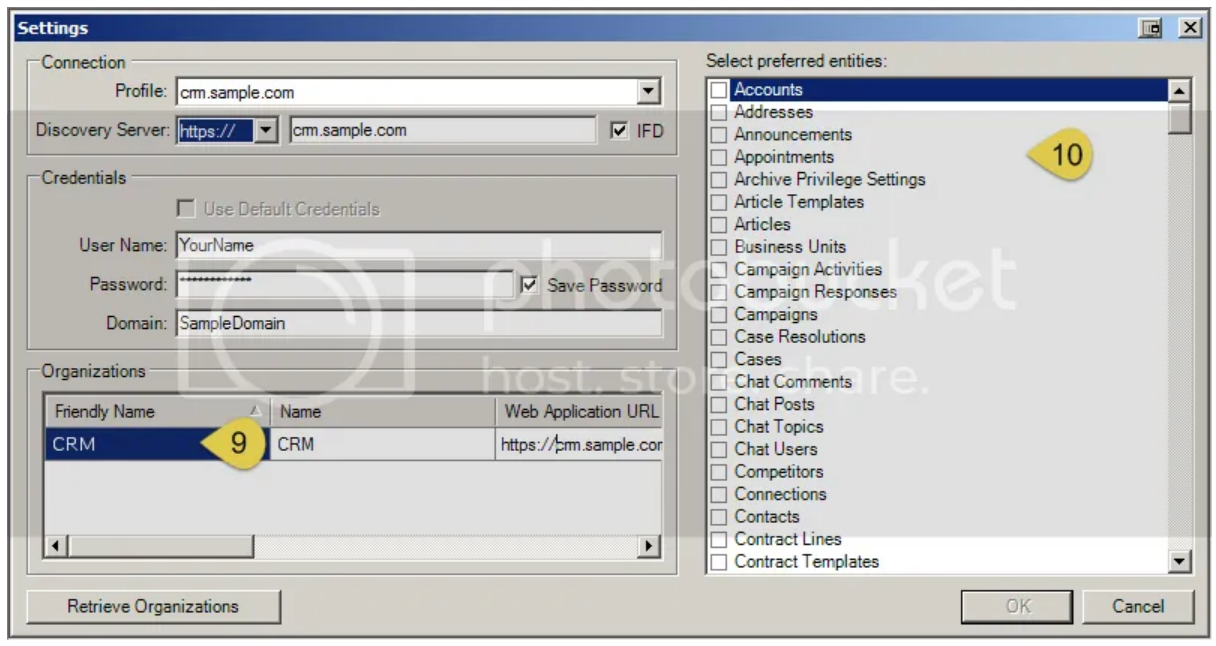 Select Ok.
Software is ready to use.