We hear it a lot, business leaders like you saying, "I used Great Plains 10-15 years ago; it was great, but there's got to be something better available now, right?"
To that we say – You're absolutely right! It's Microsoft Dynamics GP!
To understand what has changed in Dynamics GP to make it a better solution that is relevant for today's businesses, let's take a (brief) look back at Great Plains to see where it came from:
History of Great Plains Software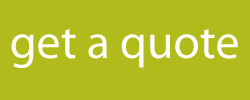 Thirty years ago, Microsoft's Great Plains Accounting software was introduced (and Socius started implementing it). In 1993 it was released on Windows and over time the system evolved and expanded with technology enhancements and changing business needs. In 2000, Microsoft acquired Great Plains software and eventually changed the name to Microsoft Dynamics GP. Since that time, Microsoft has produced 8 major releases of Dynamics GP, investing approximately 200,000 development hours into each release.
Great Plains Software Today
All of that ongoing development has taken Great Plains Accounting software and transformed it into a Microsoft Dynamics GP solution that:
Goes way beyond accounting to provide full financial, operational, and human resources management capabilities along with reporting and analytics
Looks and operates like other Microsoft systems your people use every day, like Office – making it fast and easy to learn and use
Delivers personalized business insights with easy to use tools and dashboards that provide sophisticated data analysis
Closely aligns with your business processes to enhance and streamline them for better, faster results
Has a vast network of third-party add-on solutions developed specifically to provide additional functionality that you may need
Works seamlessly with Microsoft Dynamics CRM to provide a complete, end-to-end solution for your business transactions
Is accessible anytime, anywhere through a mobile optimized web application
Is available in a traditional on-premises server environment, hosted by a trusted partner, or in the cloud
Microsoft Dynamics GP may have a long history, but it is by no means stuck in the past. The Dynamics GP developers have used those years of experience with the solution being used by real-world businesses to continually improve it to fit the needs of the users as well as to take advantage of technological innovations. That's why new users and companies who have been using it for decades both name Dynamics GP as a key element of their business success.
See what today's Dynamics GP (formerly Great Plains Software) can do your business; request a personalized Dynamics GP demo today!