Microsoft Power BI is the leader in the analytics and Business Intelligence marketspace. Many times, businesses want to begin leveraging business intelligence tools like Power BI but aren't sure were to start. When evaluating a new Power BI implementation the first place to start is with the data.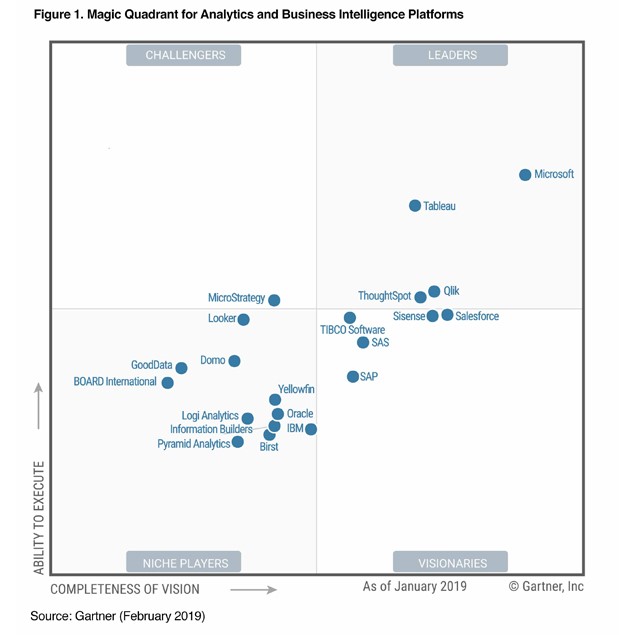 How is data created?
First, review how your data is created and where it is stored. Is it on-premise or in the cloud? If your data is on-premise, you will need to do a few more steps than you would if your data is stored in the cloud. Cloud data sources are things like an Azure database, Dynamics 365 Customer Engagement, or BI360. On-premise sources are things like local SQL databases or flat files like excel workbooks. For on-premise data sources, you will need to install an enterprise gateway on the same workspace that the data lives. For data that is cloud-based, there is no need for the data gateway.
Install Power BI Desktop
The next step to a successful Power BI implementation is to install Power BI desktop. Similar to the gateway, if your data is on-premise then the desktop application will need to be in the same location as the data. If you are using cloud data, the desktop application can be anywhere that has internet access. With Power BI desktop, developer and analyst users will build the Power BI reports that your end users will consume. Learn more about the Power BI user types here.
Reports and Licensing
Once the reports are ready to share, they will be published to powerbi.com. From powerbi.com, the reports will be assigned to workspaces and then shared with end users. Everyone that wants to consume a report will need a Power BI Pro license. Please don't stop reading here, Pro licenses only cost $9.99 a month per user, which is well below other competitors in this market. For example Tableau is anywhere from $12 – $70 per user per month. Unlike Tableau, Power BI only has one license level to worry about and that is the Pro user license.
In conclusion, there are two paths that you could go down when implementing Power BI. The on-premise route, which requires a data gateway, Power BI desktop, and Power BI Pro licenses. The alternative route would be leveraging data that is in a cloud environment, which only requires Power BI desktop and Power BI Pro licenses.
If you have questions about your Power BI implementation or are interested in Power BI training, please contact our business intelligence team to ensure you're optimizing your BI solution.