"Growth Requires Ingenuity" is the theme of SBS Group's Kickoff 2017 event.
EDISON, NJ (PRWEB) FEBRUARY 08, 2017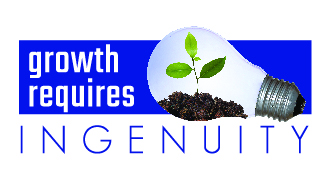 SBS Group, an industry leading information technology and consulting company, will hold their annual "Kickoff" meeting on February 10, 2017 at the Sheraton Edison Hotel Raritan Center in Edison, NJ. Over 100 employees will travel from across the country to convene at the hotel.
"Kickoff" is an annual meeting convened for the purpose of performance review and yearly planning. SBS Group employees will have an opportunity to discuss the activity of the past year and learn about the plan for the year ahead. The event starts the night before, February 9, with an awards banquet where leading performers are recognized through various awards. The next day, February 10, is an all-day event that consists of breakfast, lunch and multiple sessions including business unit presentations, an HR and training overview, and breakout team meetings. This year's "Kickoff" event will be focused on the opportunity for SBS Group to grow through ingenuity. Each employee will be encouraged to think creatively in order to deliver the best results to SBS Group's expanding client base.
"With so many remote employees, it's important to develop a sense of community and to share common best practices," said James Bowman, President and CEO of SBS Group. "Our Kickoff Event gives us the opportunity to do just that."
In November, Microsoft officially released their new, revolutionary business solution: Microsoft Dynamics 365. At Kickoff, SBS employees will learn about the solution as well as how this new announcement changes the industry for Microsoft Dynamics Partners. SBS Group is committed and prepared to evolve to the future market and bring the best solutions to its clients as well as electronic purchasing through SBS Group's Cloud Marketplace, shop.sbsgroupusa.com.
About SBS Group
SBS Group is a national Microsoft master VAR (Value Added Reseller) with Gold level competency in enterprise resource planning (ERP) and customer relationship management (CRM). Over the past 30 years, they have been recognized as Microsoft Partner of the Year, Inner Circle Member and Microsoft President's Club member multiple times. The company is headquartered in Edison, New Jersey and operates offices across North America. For more information, please visit SBS Group's website at http://www.sbsgroupusa.com. Follow us on LinkedIn at http://www.linkedin.com/company/sbs-group, on Twitter at https://twitter.com/SBSGroup and find us on Facebook at http://www.facebook.com/SBSGroupUSA.
---
To read the full release, click here.