It's time to listen.
A quick google search will turn up websites, brochures, infographics and blogs galore on Dynamics 365.  There is certainly no shortage of digital content on Microsoft's newest cloud solution for business, but nothing beats a conversation between serious professionals.  If you want to truly understand the value Dynamics 365 can bring to your firm, then listen in on this podcast with Ted Kempf (Director of Service Industries at Microsoft) and Robbie Morrison (VP Enterprise Solutions at SBS Group).
About the speakers: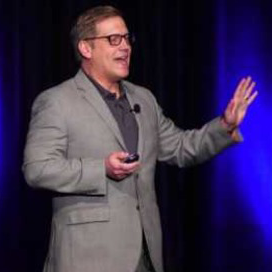 Our expert panel will include Ted Kempf, Director of Service Industries at Microsoft.  Prior to joining Microsoft, Ted held senior Industry leadership positions with Deltek, Oracle and Peoplesoft. He also spent 5 years as principal analyst for Gartner.
The pan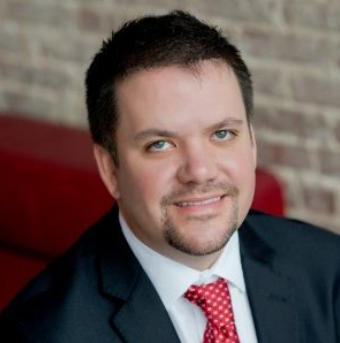 el also includes Robbie Morrison, Vice president of Enterprise Solutions for SBS Group.  Robbie is a well-recognized leader in the Microsoft community, having both owned and held leadership positions with some of the most successful Dynamics consultancies in the US market.
How do I know if I'm in a Professional Services Firm?
The professional services sector is typically defined as firms that provide accounting, advertising and marketing, architectural, consulting, engineering, IT, legal, and scientific research services.  There are others, but the common denominator is projects and billable services.  Our company provides both projects and support services to companies interested in implementing Microsoft technology so we would be considered a professional services firm ourselves.  Check out a list of industries we service here.
Having a regular flow of projects and delivering them efficiently almost always makes or breaks a professional services firm of any size. Large firms struggle less with resource balancing and are often able to offer wider ranges of services to meet the needs of major clients. Smaller and mid-market firms typically compete by offering unique expertise or focusing in specific regions. The US industry is highly fragmented: the 50 largest firms account for less than 20% of revenue.
IT services generate about 20% of the total revenue in the professional services sector, followed by architectural and engineering services, legal services and consulting services that make up around 15% each.  Accounting services,  scientific research and specialized design account for another 25%.
Law firms, banking, insurance and a variety of other companies may provide services to businesses, but are less tethered to projects.  Special needs in these segments often require different technologies and process models.
Topics Covered in this Dynamics 365 Podcast:
In just 30 minutes, Robbie and Ted cover a wide range of topics as they explore the business value of Dynamics 365 for Operations when implemented with SBS AXIO for Professional Services. They discuss their own experiences with these solutions in 2016 and share customer stories that provide "in the trenches" perspective you just can't get in a brochure.
How is Dynamics 365 for Operations performing in the Professional Services sector?
How are customers responding to PowerApps, Flow, PowerBI, Azure IoT and Cortana Intelligence?
What is the CDM (common data model) being discussed with regards to Dynamics 365?
How do these solutions help firms better manage contracts? Recurring revenue management? Subscription billing? Project Accounting?
How does it work for sales, service, project management, operations and marketing?
How quickly can a solution be implemented?
What is "AppSource" and how is that a benefit to customers?
Do these solutions offer advantages in mobility? Are they secure?
How is Dynamics 365 performing against competitors like NetSuite or SalesForce.com?
What advice can you offer to Professional Services companies reviewing new ERP, CRM or other productivity solutions?

Click below to listen in on the Podcast with Ted and Robbie
More on Dynamics 365 for Professional Services firms?
This is the first of several posts that will be published in 2017 to help potential buyers understand the potential benefits of a Dynamics 365 solution.  We'll bring you podcasts from Microsoft employees, partners and customers and you can listen in on those that are closest to home for you.
If you are part of the Microsoft ecosystem and would be interested in participating in our series, please reach out to Robbie Morrison directly or use the contact form on this site to contact our marketing team.