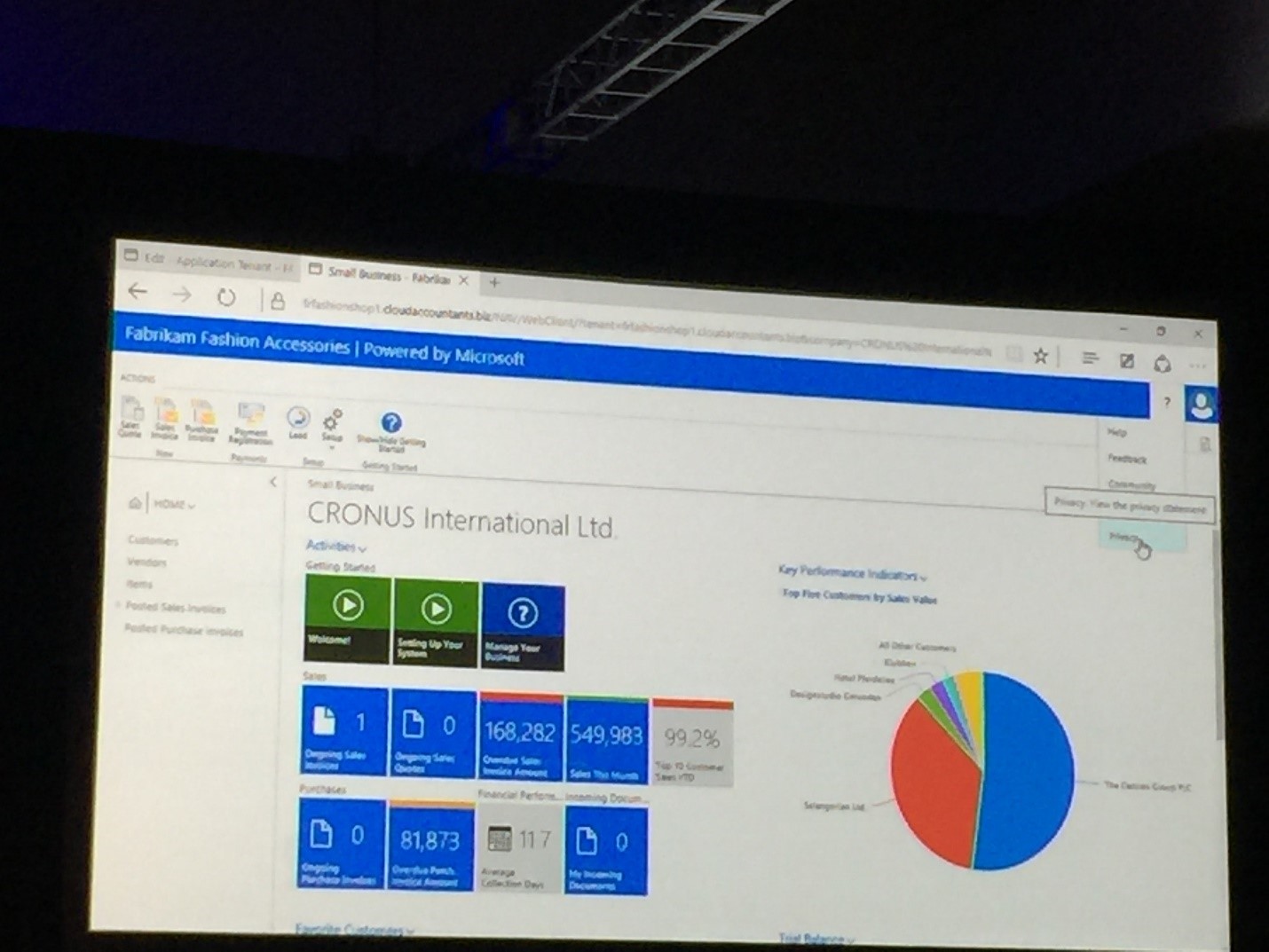 Improved phone/tablet/web and desktop user interface. Courtesy of Todd Michael, Plumbline Consulting, an SBS Group Company
The Dynamics NAV community is at it again, this time in Orlando Florida at NAV Directions 2015 Conference. Microsoft's commitment to annual version releases is alive and well with the official release of Microsoft Dynamics NAV 2016, introducing very interesting new features.
Mobile Optimization
Mobility is one of the most important factors in business success today. 67% of the people who use a smartphone for work and 70% of people who use a tablet are choosing the device themselves.
To adapt to this lifestyle, you need a solution that travels with you and not just on your desktop. With the new release of Dynamics NAV 2016, Microsoft is making it mobile optimized.  By being easily accessible through a smartphone or tablet, enhances the user experience when they are moving from one device to another, allowing businesses increase their productivity and flexibility.
Automated Workflows
With the 2016 release, we are also seeing an increase in the use of Web Services, Exchange Rate Lookups, Optical Character Recognition (OCR) services, and Electronic Invoices.  Imagine how easy your work life would be when you receive an invoice from a foreign vendor through email, send it off to OCR for data translation, automatically create the invoice in NAV with today's exchange rate, all in a matter of a few clicks through an automated workflow This is really a growth area, interconnecting information to and from your NAV application to other data sources.
Extension Apps
On the technical side, there are some very interesting developments as well. Integration with Microsoft Dynamics CRM has improved, but the most exciting new feature is the way ISV solutions are implemented as Extensions. An Extension is an "app" that can be implemented, updated and removed without changing the core code in NAV; this will especially be important for smaller ISVs that provide added functionality with limited touch points. As a bonus, NAV is easier to upgrade and to keep current with the annual version updates since upgrades can be made without upgrading the Extensions, and to be able to capitalize on new features as they are introduced.
If you have any questions or comments or want to upgrade your existing NAV implementation, don't hesitate to contact us or give us a call at 888.725.2555.