In our last post, "Transitioning Your Elevator Service From a Cost Center to a Profit Center", we talked about the change in interaction with clients and how your elevator service company can benefit from this with a new business strategy. Today, we're discussing how to use your new business strategy with field mobile service apps to differentiate your elevator service company.
---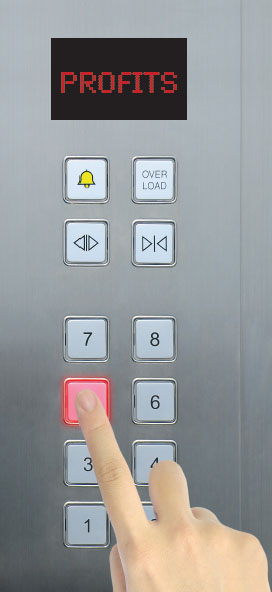 As your workforce is made up of more and more Millennials, paperwork is finally on its way out and the coordination of logistics and communications on mobile devices is becoming a given.
With a system designed for Elevator Services, mechanics are able to photograph the work done and attach those images and additional notes to the record, which eliminates the duplication of data entry efforts. The prompt online work assignment in one direction and the documentation of progress in the other, yield data that's not only accurate, but instant.
When mechanics are armed with mobile devices, they can take the initiative to proactively recommend to their managers the obvious, appropriate and revenue-generating upsells and spot-checks based on the information they have in their hand. Their managers have all the information they need to make scheduling decisions, update their customer contact, or to advise the mechanic to change the approach. It's especially valuable because let's face it—often, the customer doesn't even know what questions to ask.
An investment in mobile devices and software should not be considered a long-term capital expenditure luxury; when apps are designed specifically for the Elevator Service industry, the return on investment can be extremely short—tracked in weeks or months, not in years. A system designed for Elevator Service is not just a simple task list, but everything the mechanic needs, served out for mobile convenience.
Download our whitepaper, Going Up? Technology-Driven Steps to Help Your Elevator Service Company Grow Profits, to learn how this robust mobile system can effectively track client needs, arm your field staff, and generate revenue.