Growing your business means facing new financial and operational challenges. You need a new ERP system, but you don't want to divert capital needed to fund expansion to IT or invest in a system that you may quickly outgrow.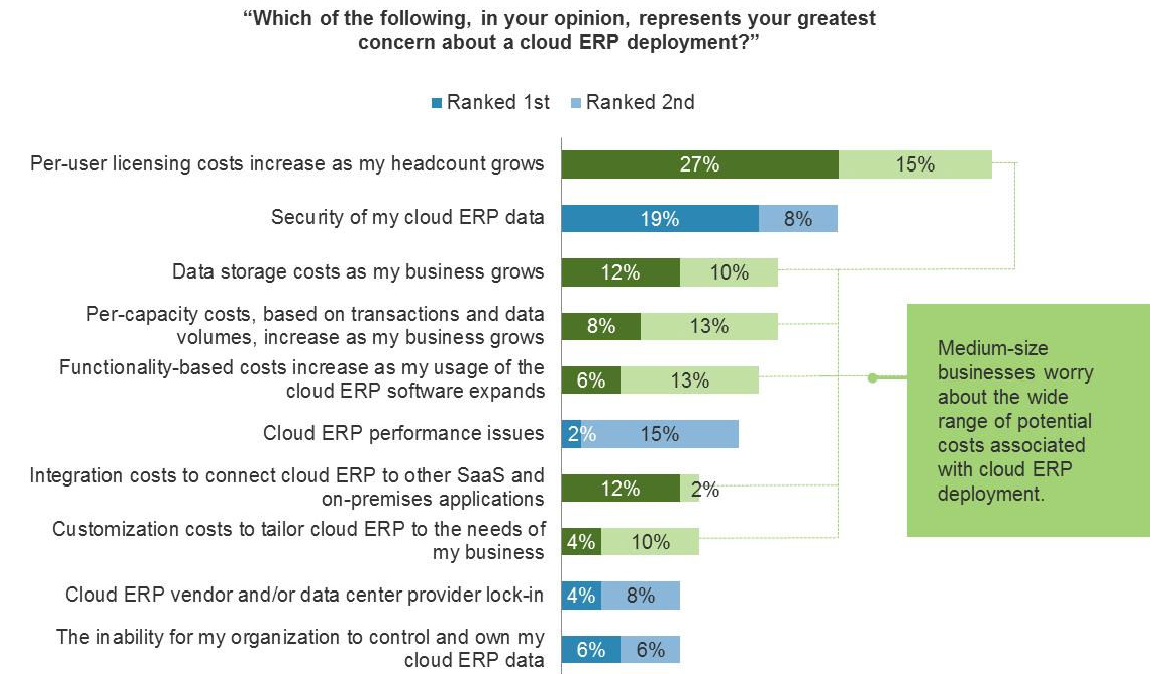 In recent years, medium-size businesses (MBs) have become more open to exploring business application deployment models other than on-premises software, in paticular software-as-a-service (SaaS) applications. While medium-size businesses are increasingly interested in cloud ERP, a survey conducted by Forrester Consulting found that 27% of respondents' primary concern is about the rising per-user licensing costs as their businesses grow.
With this primary concern in mind, Acumatica, built on the world's best cloud and mobile technology, offers a unique customer-centric licensing model. Instead of a traditional per-user model, pricing is based on functionality required allowing customers to add users as they grow with no increase in costs.
To learn more about the business and technology advantages of a next-generation, cloud-based ERP implementation, download our whitepaper, Cloud ERP: An Adaptable, Consumable, and Flexible Option for Medium-Size Businesses, today.