As of October 1st, Microsoft has made Dynamics NAV 2015 generally available. This is the first major NAV release since October, 2012 and the first update to NAV since the 2013 R2 update last October. The new release includes some considerable enhancements for users, enabling them to be more focused and task-oriented in their day-to-day use of the application through the use of web browsers, SharePoint, and tablet.
Microsoft Dynamics NAV for Tablet Apps can be downloaded from the iOS App Store, Google Play, and/or the Windows Store. The app opens up in the familiar tile view, along with direct access to the most common task base on the user role configuration, to make the user as comfortable, and navigation as simple, as possible.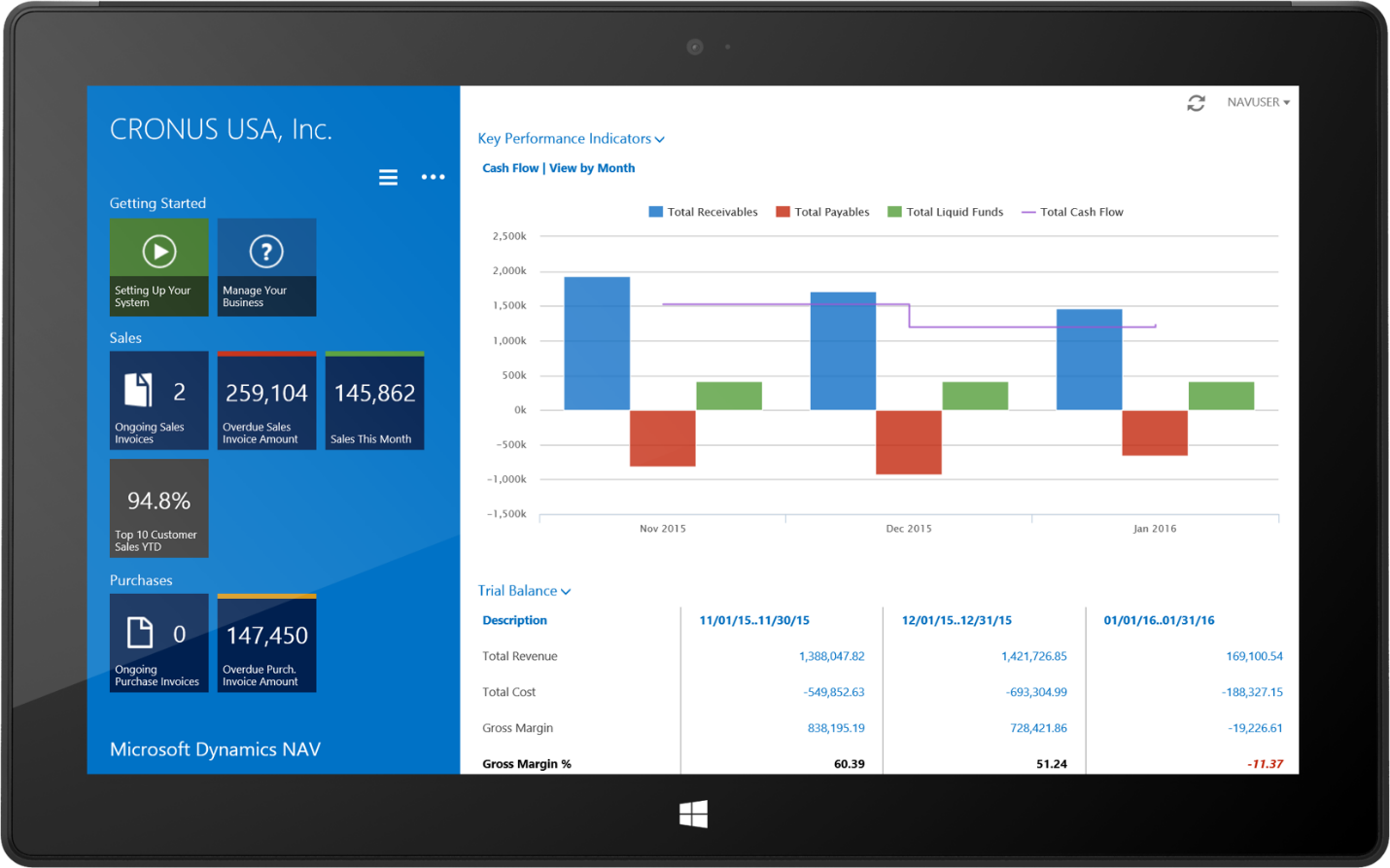 The Role Center tiles can be configured with color indicators to alert the user of actions needed, or displayed as KPI data. These indicators can be set on an individual level so the user can set their own alerts to maximize the benefits to the specific user on their terms. When a change is initiated through on the various access points, like on a tablet or other mobile device, the change is saved globally and therefore immediately available on all user interfaces.
Other features include the user defined document layout option using Microsoft Word to edit the document layouts, including graphics, fonts, and text size. Report Scheduling is available for reoccurring reports to be distributed periodically. A significant focus on NAV 2015 is improving the access and distribution of available information for a more convenient user experience. You can contact our NAV team to learn more about Microsoft Dynamics NAV and the new features on NAV 2015.