The first 2014 release for Microsoft Dynamics SL will be here within the next 10 days, in the form of Web Apps Cumulative Update 1 (CU1). As users are trying to meet more demands on varying devices, the update will provide access to Microsoft Dynamics SL across desktops, tablets, and smartphones.
The web apps are built on top of the web services that Dynamics SL 2011 already offers and will replace the Business Portal in future releases of Dynamics SL. Instead, these web apps are expected to roll out roughly every 6 months and run parallel to Business Portal until the Dynamics SL 2015 release, expected this December.
Here are the Web Apps that will be released by the end of March (via Virtual Convergence):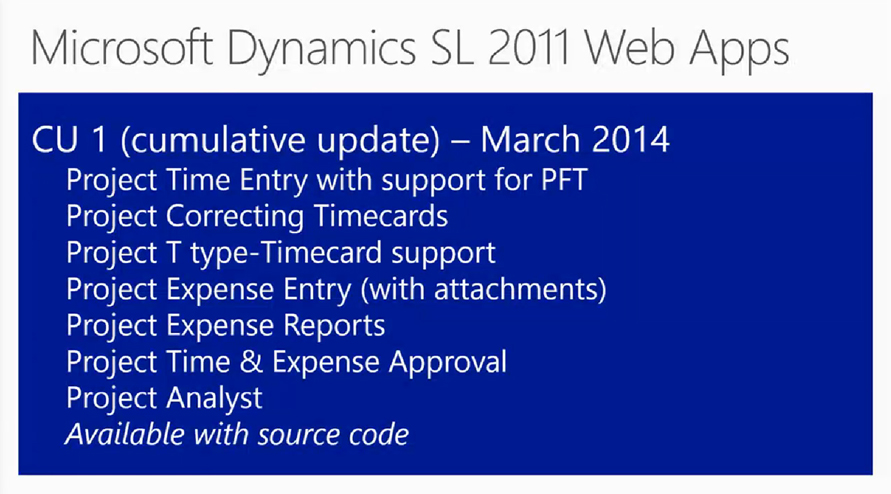 These web apps will be a major focus of Microsoft Dynamics SL moving forward. To get started, join us on April 2, 2014 as Microsoft Dynamics SL guru Jeff Suwyn presents Web Apps Cumulative Update 1. For more information, you can contact us here.