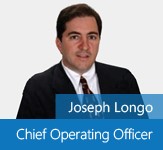 This year we decided to do things a little different by holding our annual Kickoff meeting in February. While many of our clients were covered in snow, we found a way into our local Microsoft office to continue planning for the future and learning from the past. During our Kickoff meeting we summarize the successes and failures of the past year and review the Goals, Objectives and Initiatives that will guide us forward in 2014.
Next Tuesday marks the first day of Microsoft Convergence 2014. This conference will be held in Atlanta, GA from March 4-7. If interested, you can still registerfor this event which provides seven tracks of information-packed sessions, many product and technology presentations, and multiple networking receptions. If you have the time this is definitely an event you don't want to miss.
Convergence also means it is time for the annual SBS Group Client Dinner — one of my favorite events of the year!! This year we will be holding our dinner at Ray's In the City, a consistent winner of awards on the Atlanta restaurant scene. Due to the growing nature of this event we have reserved a private room which will allow SBS Clients, Partners and Team Members to connect in a non-business environment and enjoy some social time together. If you will be in Atlanta and have not done so already, please register for our SBS Group Client Dinner.
Understanding that it is hard to break away for a few days to attend Convergence, you will be happy to know that we are in the planning stages of our Post Convergence events. These events are designed specifically for everyone who will not be able to make it to Atlanta. Our goal in holding these events is to condense the 4 days of material from Convergence and bring it to you via a 4 hour or full day event close to your office. This year we are planning to hold our SBS Group Post Convergence Events in over 25 cities across the USA. Make sure to keep an eye out for the event in your area.
As always, I'm interested in learning how we're doing – the good and the not so good. I'm easily accessible at Jlongo@sbsgroupusa.com. Our continuous improvement is predicated on your feedback and we welcome your input.
Best Regards,
Joseph Longo
Chief Operating Officer