One of the most, if not the most, expected releases from Microsoft this year was Microsoft Dynamics CRM 2013. This Dynamics CRM overhaul was aimed at making the program cleaner, faster, and more intuitive. Primarily, making CRM easier for the user.
We've already discussed the improved navigation and enhanced communication features. Now we'll take a look at CRM outside of the office, focusing on the highly-touted mobile capabilities. Microsoft's goal is to create a consistent user experience across all devices.
Microsoft Dynamics CRM 2013 is available now for Android, iPhone, and Windows Phone, with more comprehensive features on the iPad and Windows 8 mobile applications. The Mobile Client App (MoCA), allows for personalized tiles on the start screen, and all controls are touch-friendly.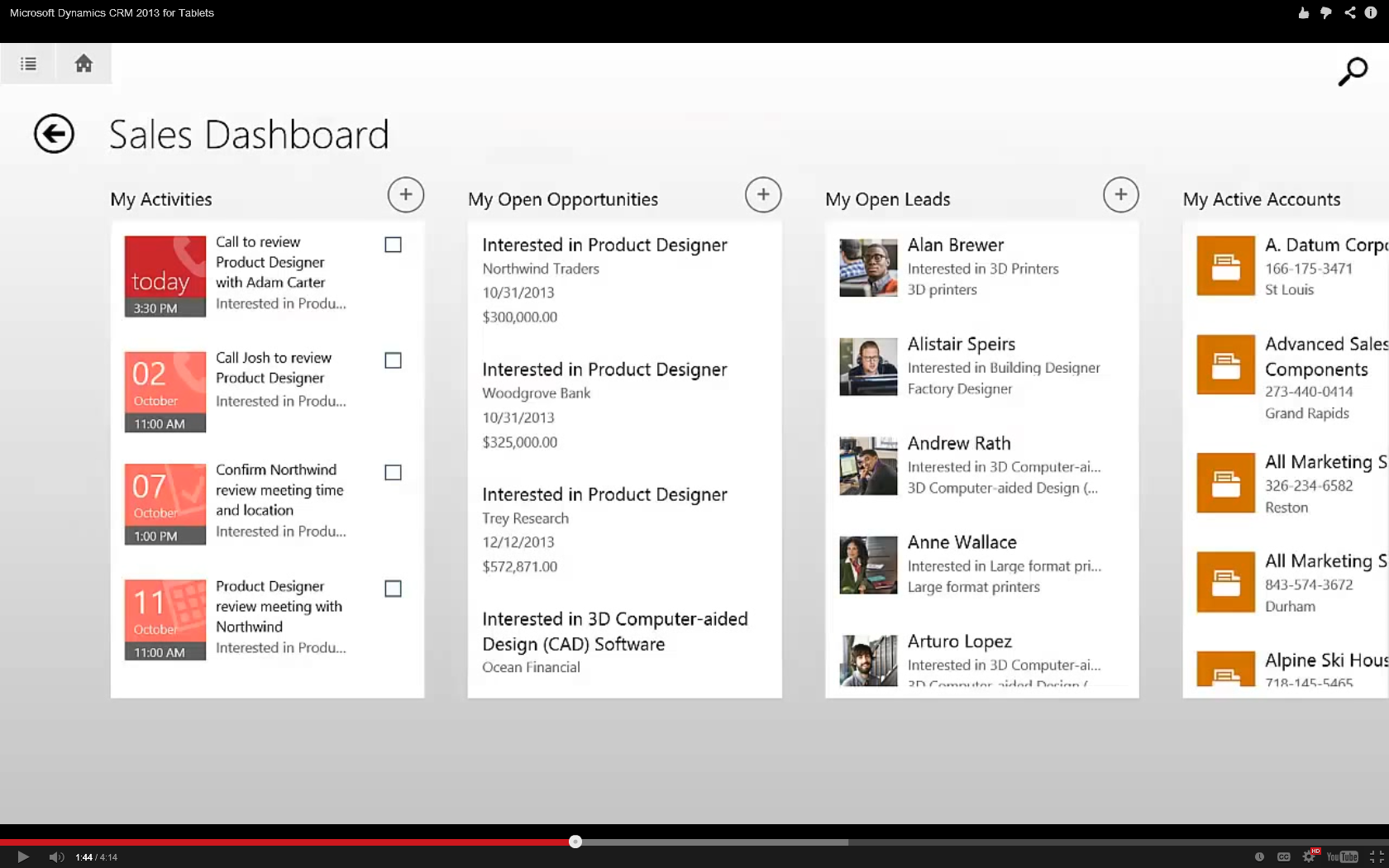 While on the go, the major processes that are supported in the mobile app are filtering and Business Process flows. Searching and adjusting basic information (contact information, dates, account, etc.) is simple as all it takes is one touch to drill down or open an activity. Of course, a true mobile application has to include a call feature. The Mobile Client App is both phone and e-mail aware. When starting a call, an activity window opens up to allow the user to take notes.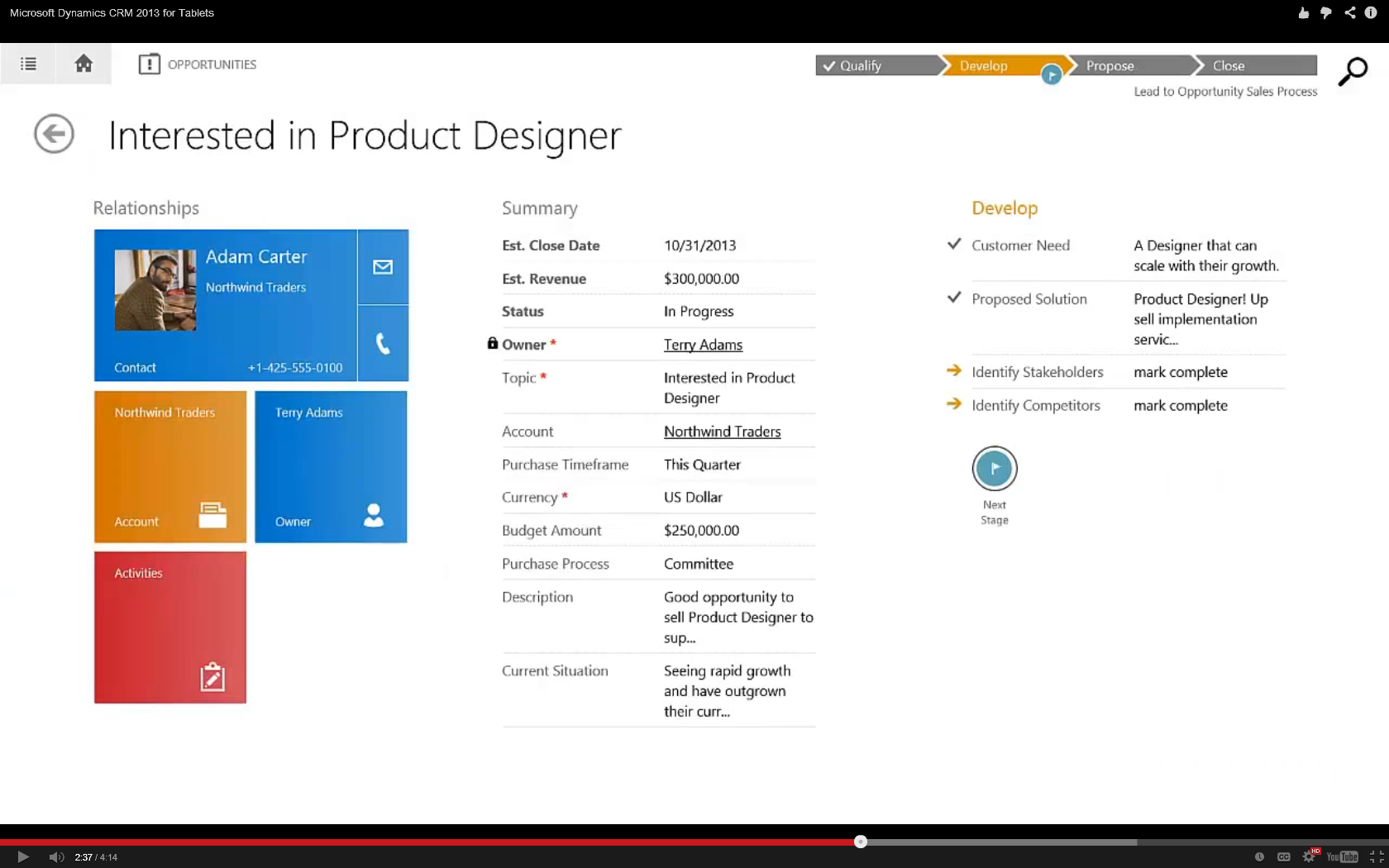 Want to take a look at more specifics on the mobile capabilities? Eric Bookcock, Microsoft's Senior Product Marketing Manager for Microsoft Dynamics CRM, dives deeper into CRM for tablets and phones here:
Only a few months into the lifecycle of Microsoft Dynamics CRM 2013, there are still dozens of features, tips, and tricks that can be learned. SBS Group offers Dynamics CRM 2013 in our "Up in 2" program. We can get your organization up and running on Dynamics CRM 2013 in just 2 weeks. You can contact us from more information and look for more posts on Dynamics CRM features, tips, and tricks.