One of the most, if not the most, expected releases from Microsoft this year was Microsoft Dynamics CRM 2013. This Dynamics CRM overhaul was aimed at making the program cleaner, faster, and more intuitive. Primarily, making customer relationship management easier for the user.
The first change to making Dynamics CRM is right in the interface, starting with the Command Bar. Now navigation is easier, with a dropdown menu to drill into the details of specific records and a pane for recently viewed items.
The User Interface is now flat, similar to a webpage. There is a back button and pop-ups are now options, by clicking the 'pop-up' icon on a record. Again, the
focus is to make the record easy to view and navigate.
The ribbon in CRM 2013 has been significantly condensed. All of the features are still there, but not strewn between multiple tabs and cluttered together. The 'More Commands' button produces icons that replace the command buttons.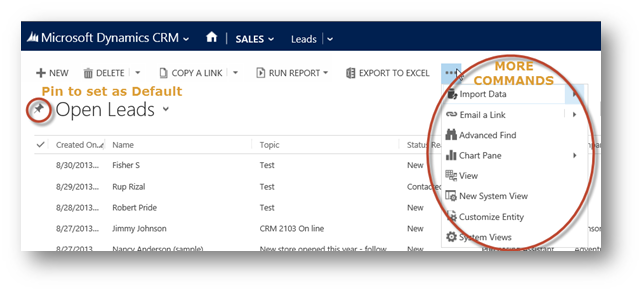 One of the best new features, coming from someone who is consistently updating multiple records with many specific details, is the Auto-Save feature. Now, each record is automatically saved every 30 second. This is the default setting, which can be switched off and a 'Save' icon will appear.
Only a few months into the lifecycle of Microsoft Dynamics CRM 2013, there are still dozens of features, tips, and tricks that can be learned. SBS Group offers Dynamics CRM 2013 in our "Up in 2" program. We can get your organization up and running on Dynamics CRM 2013 in just 2 weeks. You can contact us from more information and look for more posts on Dynamics CRM features, tips, and tricks.
Related articles