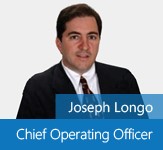 As we head into the holiday season, let me first take a moment to wish each you a very happy and healthy holiday. 2013 has been one of the busiest years for SBS Group. Along with our usual events, product updates, and client support, we've opened new offices in Indianapolis, Pennsylvania, Hawaii, Cincinnati, and Michigan, and acquired a Microsoft Dynamics AX practice.
While all of these changes were taking place, we continued our efforts to provide our clients value through our live events. Our Post Convergence events across the country helped to shed light on Microsoft's inner workings and future plans for those who could not attend Convergence in New Orleans. Many clients expressed their satisfaction with our annual SLUG dinner and Client Summit events. These events are excellent indicators on the pulse of our clients and we appreciate all who attended these events throughout the 2013 year.
One of our 2013 goals was to help provide our clients with the best support and access to service that can be offered. Our hard work paid off as we were recognized as a Top 20 VAR & Killer VAR according to Accounting Today, a Top Performing Microsoft Dynamics US partner, 2013 Microsoft Dynamics Inner Circle, 2013 President's Club Member, and one of the Best Places to Work in New Jersey.
We received a lot of feedback with regard to the busy year the overall Microsoft community experienced. Brand new releases for Microsoft SharePoint, Exchange, Lync, Office and Dynamics CRM made significant headlines throughout the Microsoft community and the positive responses help guide us towards our future investments for our clients. A significant effort will be helping clients move from Windows XP, when the operating system retires in April, 2014. Windows 8.1 was another key Microsoft release in 2013 to get your migration process started.
Finally, mark your calendars for Microsoft's annual Convergence event for 2014 which will be held in Atlanta, GA from March 4-7. Registration is now open for this event which will provide seven tracks of information-packed sessions, presentations, and networking receptions; this is definitely an event you don't want to miss. Join the SBS Team by registering today. Click here to register now and make sure to keep an eye out for our Post Convergence events!
As always, I'm interested in learning how we're doing – the good and the not so good. I'm easily accessible at jlongo@sbsgroupusa.com. Our continuous improvement is predicated on feedback from clients like you and we welcome your input.
Happy Holidays!!!
Joe Longo
Chief Operating Officer