If your company is anything like ours, weeks with vacation days in the middle (such as July 4th) are recipes for employees to take vacation days and extend their weekend. I can imagine the nightmare that this can be for approving managers and the HR Department, with questions like "Do we have enough coverage in this department?" "Did my employee request PTO far enough advance?" Without an efficient system in place to manage paid time off requests, there can be lots of confusion and errors made regarding which employees will be here an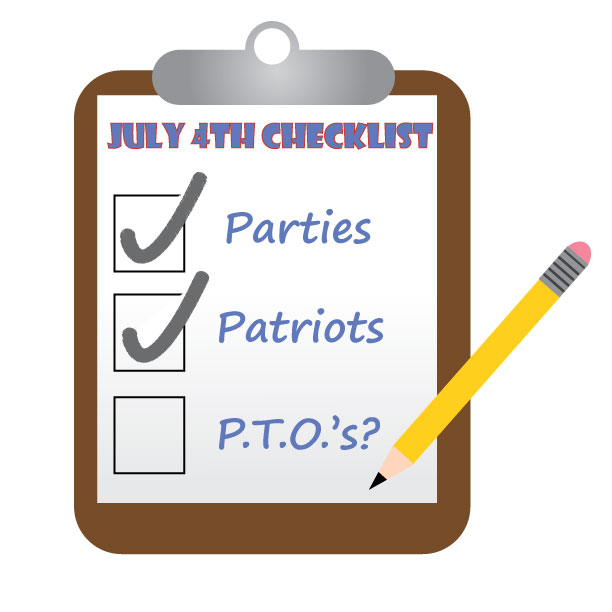 d which will not.
Luckily, at SBS Group, we use SharePoint to manage our paid time off requests which makes it simple for both the employee and the approving manager to get the task completed. SharePoint allows the manager to easily view who has already requested days off so that they can be sure efficient employee coverage is in place. With just a click, you can easily see when the request was made, the description of the PTO request, and whether or not it has been approved. The system also has automated email notifications that occur as each step of the process is completed from the initial request to approval.
Don't let time off requests get you stressed during holiday weeks, or any week of the year for that matter, start using a system that works! SBS Group can even help you get this system implemented in just 4 weeks with our low-cost, fixed-fee 'Up in 4 for Microsoft SharePoint' program. Fill out the form below for more details around all that's included in this promotion. You can even have this up and running for Labor Day!