Customer relationship management isn't an exact science.  While there are methods and programs out there that companies employ to pin down the most accurate ways to keep their customers happy, there is no way to guarantee the process will work every time and with every situation.  That said, it is imperative that companies keep their CRM tools and skills up to date if they want to become leaders in their industry by sales and customer satisfaction.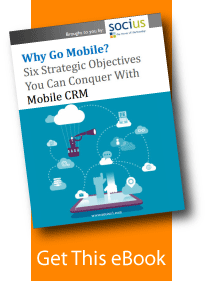 How do you do that?
There are several ways to grow sales – both by getting new customers and growing the footprint of existing customers – using CRM tools.  Incorporate these steps in your sales focus to maximize results:
Fill out the fields in the CRM tools with accuracy.  This will allow anyone to pick up where you left off should you be out of the office and need a customer's needs addressed.
Keep track of your contacts and when you touch bases with them.  Knowing how often you contact a customer is imperative.  You don't want to bother them by reaching out every day or two if that isn't something their business model requires.  Likewise, you don't want to ignore them with less frequent contact.  Keep notes about who you are talking to and when.
Have something to talk about when you call.  A CRM tool can help you stay on top of alerts that are pertinent to a specific customer.  Enable them so that you have a starting point for every conversation.
Stay on top of the sales process by tracking it through the CRM tool.  Knowing where an implementation is in the process flow will help you should you receive a call from the customer on the fly.
Keep your manager apprised of what is happening with the account.  Whether you are doing it verbally and using the CRM tool as a reference point, or if your manager checks in using the tool, keeping it updated is imperative.  It is also a great tool for Executive level managers to refer to.
Be an open book.  If you are working on a project with other team members making sure the CRM tool is up to date is a life saver.  It can be referenced by anyone at any time – this will cut down on sync up meetings that can impact your field schedule.
As a complement to point number 6, the CRM is a great collaboration tool.
Use the CRM to store templates and other sales tools that can be shared with your team.
Get the help you need.  If you need resources, plead your case using the CRM tool.  Show where you need people to help out using tangible data.
Run reports using the tool so that customer trends can be presented both externally and internally.
CRM tools are the backbone of any competitive sales force.  Implementing one and using the functions to their maximum capability will do nothing but help your business become successful and maintain that level even as markets shift.